Toy Story mascots give Black children a special welcome in heartwarming TikTok
Orlando, Florida - A TikTok video taken at Disney World shows two Toy Story characters making sure to give Black children a welcome they'll never forget.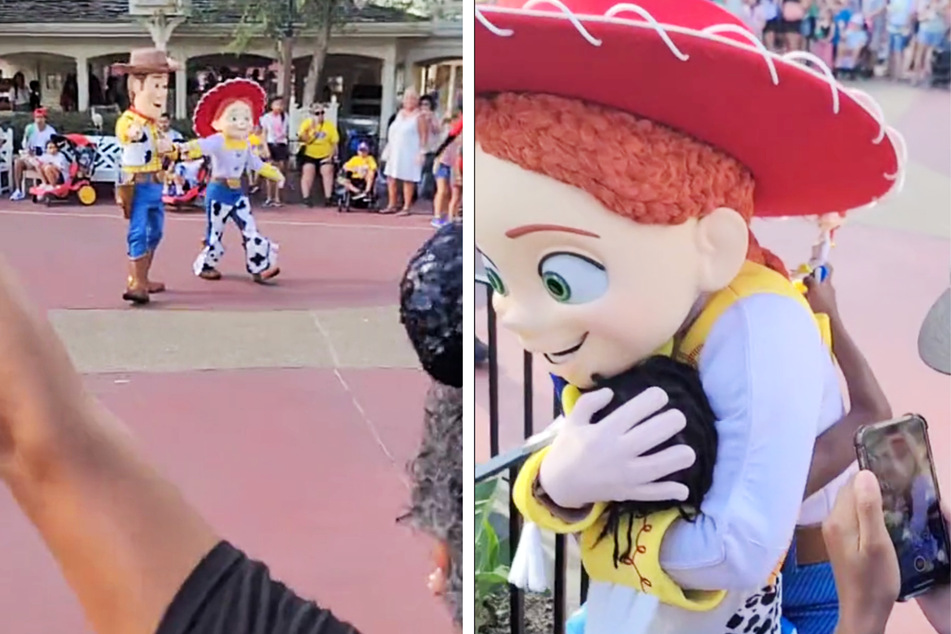 The clip, shared by the two children's father, shows Woody and Jessie from the movie Toy Story making their way down a street lined with cheering fans.
While Jessie is entertaining one side of the crowd, Woody notices a group of Black children decked out in their best Toy Story gear on the other side, actively trying to get their attention.
He attempts to get Jessie's attention, but after a few tries with no luck, he walks over to her and points to the tiny tykes across the street.
Jessie is then seen jumping for joy before running across the street to give them a loving welcome with a big hug.
The video has quickly gone viral, with users sharing their love for the heartwarming moment.
One user commented "I can't stop smiling," and another shared how they loved the way Jessie "ran and [hugged] the little girl like she personally knew her."
On the other hand, some users couldn't help but compare it to a string of videos shared on social media of theme park mascots seemingly ignoring children of color, with one user perfectly saying "Woody said 'this ain't sesame St.'"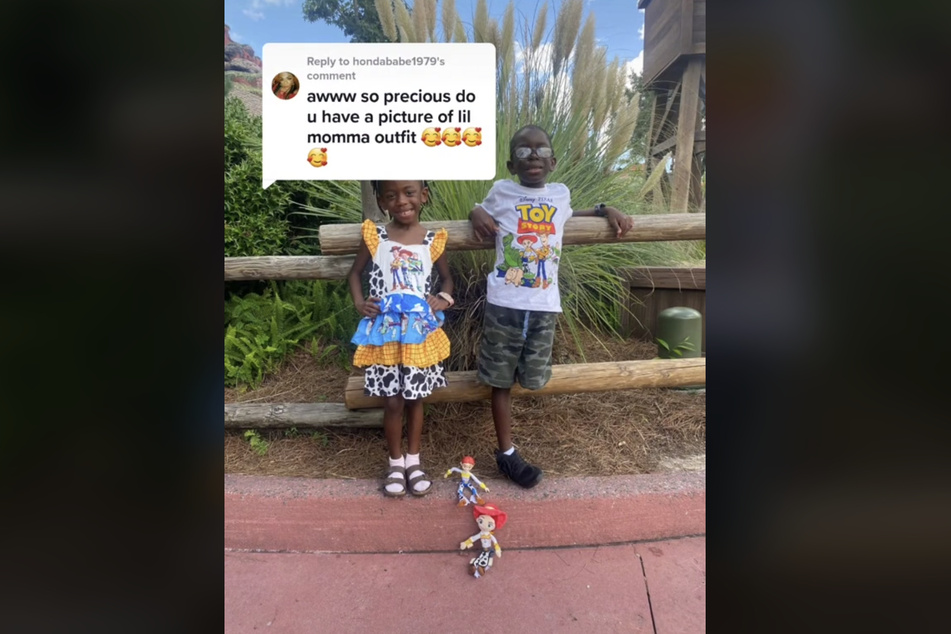 Back in July, a viral video taken at a Sesame Place theme park in Philadelphia showed a mascot blatantly ignore two Black children. The incident has led many others to share videos of similar experiences.
In the wake of their Sesame Place experience, the Philadelphia family has decided to sue the park for $25 million in damages.
Jessie and Woody showed how easy and beautiful it is to give children of color the unforgettable theme park experience they deserve.
Cover photo: Screenshot: TikTok / @lifesigma