Tulsa wants Black residents to submit DNA samples – a legal expert explains why that's dangerous
Tulsa, Oklahoma - The City of Tulsa is asking Black residents to submit DNA samples as part of an ongoing investigation into mass graves from the infamous 1921 race massacre – without any guaranteed privacy protections. TAG24 NEWS spoke with Justice For Greenwood legal expert Eric Miller, who has been warning about the potential dangers of the program.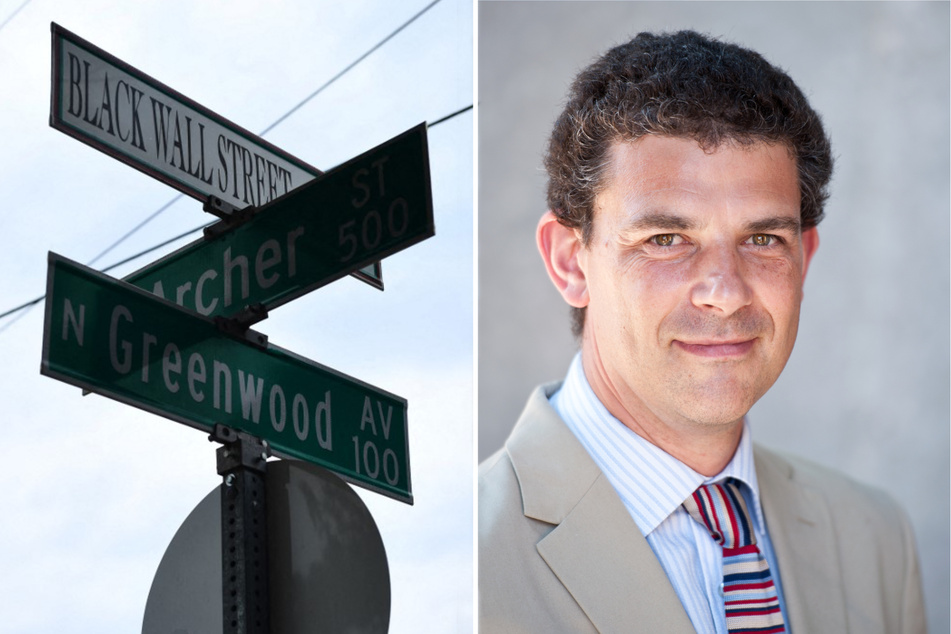 From May 31-June 1, 1921, white mobs tore through Tulsa's thriving Greenwood district, known then as Black Wall Street, murdering hundreds of Black people and destroying the buildings and homes in their path.

Once the beating heart of Tulsa's Black community and a beacon of resilience and hope for Black people across the South, the Greenwood district was reduced to rubble in a matter of days. Survivors and descendants are still living with the psychological and material consequences of the carnage.
Now the City of Tulsa is asking those same people to submit sensitive personal information as part of an investigation into the 101-year-old mass grave sites stemming from the massacre.
In an apparent effort to identify victims' remains, the City has partnered with Utah-based Intermountain Forensics (IMF) to collect DNA samples from Black Tulsans via the biotech company 23andMe.
The information is then uploaded to a publicly accessible webpage called GEDMatch – with no privacy guarantees.
DNA collection program blasted as a "sham"
Eric Miller, a professor of law at Loyola Marymount University who works with the non-profit Justice For Greenwood, is among the experts and activists warning Black Tulsans of the dangers of the program, which he called a "sham."
Though the City of Tulsa is asking to collect hundreds of people's DNA to match to the bodies they have exhumed, they have actually stopped the exhumation process on other City-owned sites. At the moment, they only have a very small number of remains with usable DNA.
"Because the victims are all African American, it's a massive collection of Black DNA in Tulsa to match to, currently, somewhere between two and five bodies," Miller told TAG24 NEWS.
"At best, this is a bad-faith public relations exercise to make it look like the City is still doing stuff when actually it's stopped doing stuff," Miller said. "The worst case scenario is that the City is creating a database of Black Tulsans' DNA ostensibly to use it to do this matching, but it becomes, because it's retained on GEDMatch, open to law enforcement to start doing DNA matching."
"The only people vulnerable to this in Tulsa are some white Tulsans who may have gone on 23andMe and uploaded their stuff to GEDMatch and hundreds, perhaps tens of thousands, of Black Tulsans," he continued.

"Given Tulsa's history of race relations, that ought to worry us."
Lack of privacy protections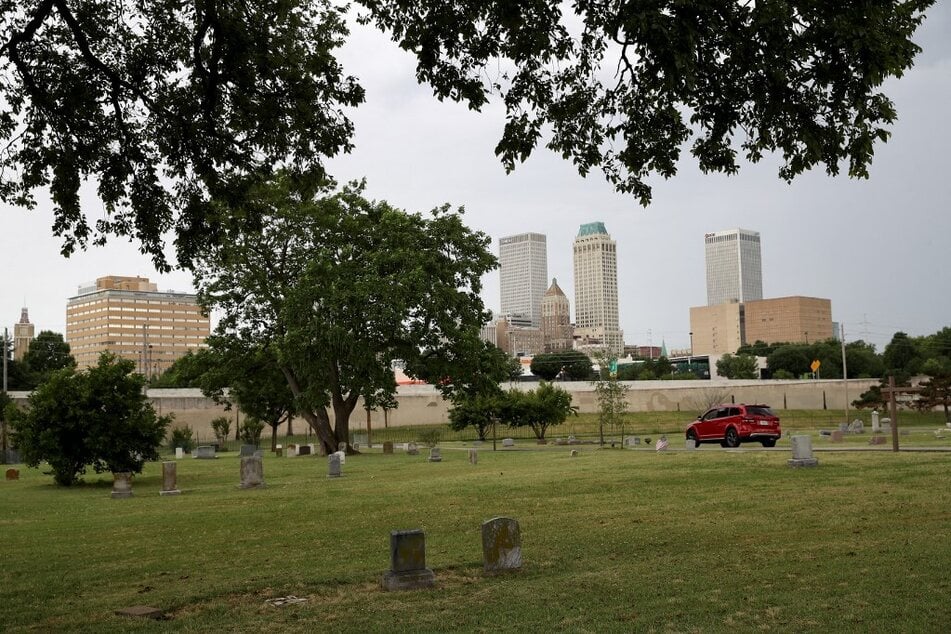 One of the main problems with the City of Tulsa's program is the lack of privacy protections for people who donate their DNA.
When the federal government does DNA identity matching, it only uses "junk DNA," which provides just enough data to create a "biological fingerprint." This doesn't give away information on the person's medical history or details of their physical appearance, Miller explained.
"Given the nature of the DNA recovered from hundred-year-old samples, it's not clear exactly what DNA they need to collect, whether they can just use this junk DNA or whether IMF needs to collect a more detailed DNA profile," he added.
"Whatever the case, they're collecting the more detailed DNA profile. If they're modeling on 23andMe, it's the full thing. So the question then becomes, what are the privacy protections for the people who submit their DNA?"
The City has yet to provide any information on that point, including whether DNA information is being sold for commercial purposes, as is common with samples collected through 23andMe.
Miller and others argue that Tulsa should keep exhuming graves before collecting DNA from possible descendants. If they do ask for DNA samples after investigating all the mass grave sites, they should analyze and destroy those samples as soon as possible.
Instead, Miller insisted, what Tulsa is doing is collecting DNA without doing any further exhumation work, "with no sense of how long it's going to be held."
Implications for law enforcement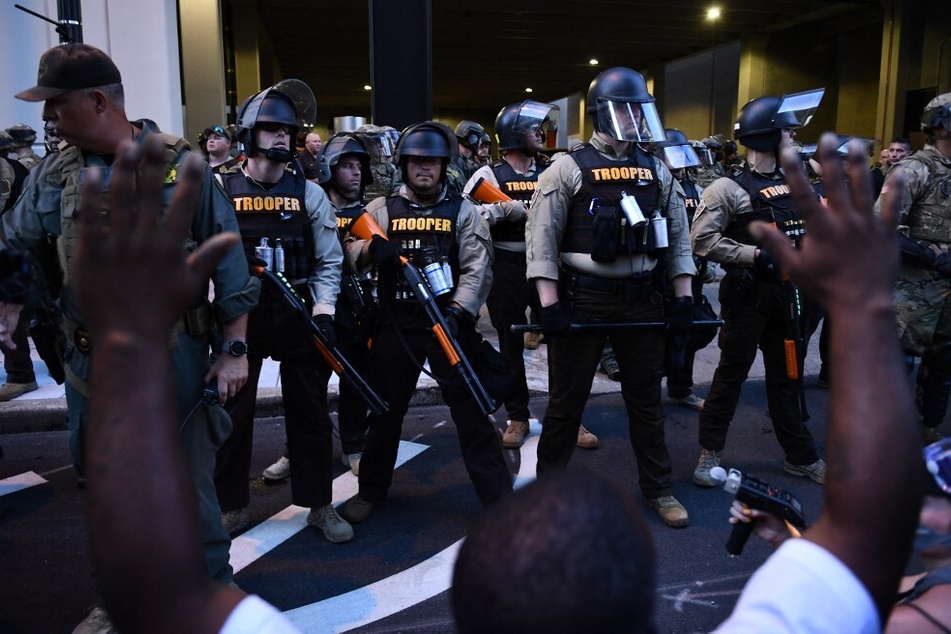 Then there's the dark prospect of a DNA database's potential uses in policing.
If law enforcement has a DNA sample and uploads it to GEDMatch, they will see everyone in the database who yields a partial match.
"Everybody who is sufficiently close to that DNA becomes a suspect, and the police now have reason to start digging into your background," Miller said. "Even if you're confident that you've done nothing wrong, you better be really confident that Uncle Bob and Cousin Mary have not done anything wrong either."
Just because the information is sealed from public view doesn't mean law enforcement can't access it: "The police can always, if they have probable cause, which is a very low standard, get a warrant to search that database."
Finally, Miller noted that even if they are denied access in their capacity as law enforcement officers, police can still enter the database as private citizens to obtain the same information.
"Every day there's a new cold case broken by a DNA search. That sounds great, but think how many people came under suspicion if it's a partial DNA match," Miller said.
"The police are really interested in collecting DNA samples, and especially in a racist city or county or state, what they really want is Black DNA samples," he continued. "If the police are actively trying to break cases using DNA only against particular target populations, that becomes really worrisome."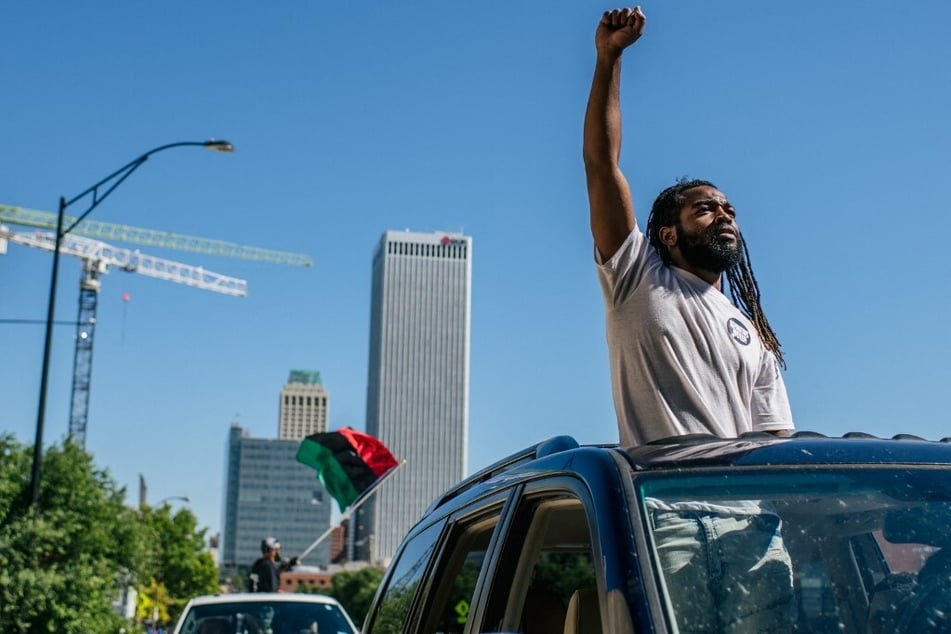 Raising awareness in the community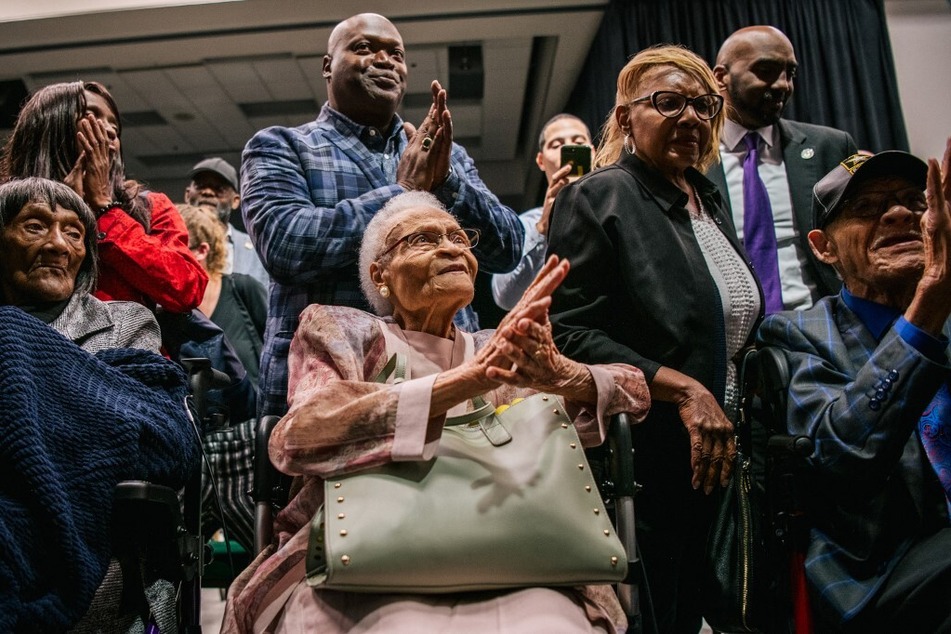 Exposing Black Tulsans to further abuses by law enforcement is particularly egregious given the "deep lack of trust" with local police.
Justice For Greenwood has launched a public nuisance lawsuit seeking reparations for the three remaining survivors of the 1921 Tulsa race massacre. In their petition, they argue that the violence was "perpetrated not just by civilians, but also by police officers and sheriffs and people deputized by police officers and sheriffs," Miller said.
That means that the City of Tulsa's DNA matching program may make Black Tulsans' personal information open to some of the entities responsible for the bloodshed to begin with, all supposedly in an effort to atone for that harm.
It's why Justice For Greenwood is urging community members to keep their DNA data private until the City of Tulsa provides more information on privacy protections. In particular, advocates are asking the City to clarify how long samples will be held, what kind of information they will contain, how they will be used, and whether they will be destroyed, as well as the extent to which they will be accessible to law enforcement.
Miller thinks the lack of answers is a sign that the City of Tulsa is taking advantage of Black Americans' "strong culture of trying to trace and reconnect with family members," which has its roots in the widespread practice of forced family separation during enslavement and Jim Crow. As a result, many people are left with the desire to know "who they are and where they came from."
"This process is sort of preying on a vulnerability in this particular experience by people of color and especially Black people in the United States," Miller said.
Tulsa community members who want to learn more about the DNA matching program are invited to join a Justice For Greenwood virtual town hall on August 25 at 6:30 PM CST.
Cover photo: Collage: 123RF/peshkov & Eric Miller