Washington man arrested after threatening racist mass shooting at Buffalo supermarket
Buffalo, New York - Just two months after the deadly mass shooting at a Buffalo supermarket, another man threatening to kill Black people at a local Tops grocery store has been arrested.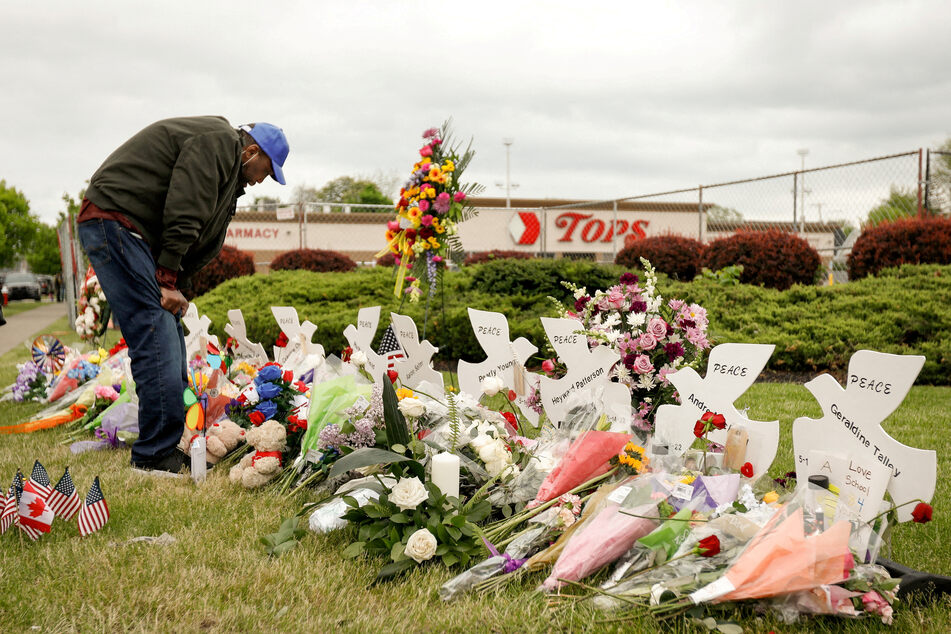 Joey David George, a 37-year-old resident of Washington state, was arrested and charged after allegedly making threatening calls to a Buffalo Tops location on July 19 and 20, NPR reported.
According to the federal criminal complaint, George – who identified himself as "Peter" on the phone – said he would "make the news if he shot and killed all of the Black people, including all of the women, children and babies."
George told the supermarket employee he might already be in the store or "somewhere nearby." He said that if the store was already empty, he would go to the location on Jefferson Avenue, the same place where an 18-year-old white supremacist was arrested in April after fatally shooting ten people.
In a separate call, George allegedly went on a tirade about a supposed "race war," echoing claims from the racist conspiracy theory that inspired the terrorist attack earlier this year. "This is what happens in a blue state," he said.
The suspect has a history of making racist threats
It wasn't the first time George has been accused of making racist threats of violence.
In May of this year, he allegedly called a restaurant in San Bruno, California, threatening to shoot Black and Latino customers if the restaurant didn't close within 20 minutes. He has also reportedly made racist and threatening calls to businesses in Maryland, Connecticut, and Washington.
George is currently behind bars at the Federal Detention Center at SeaTac, Washington.
Cover photo: REUTERS