Obamas' Washington home rushed by man armed with explosive materials
Washington DC - An armed man with an outstanding warrant related to the January 6 storming of the US Capitol was arrested Thursday after running toward the Obamas' Washington DC home.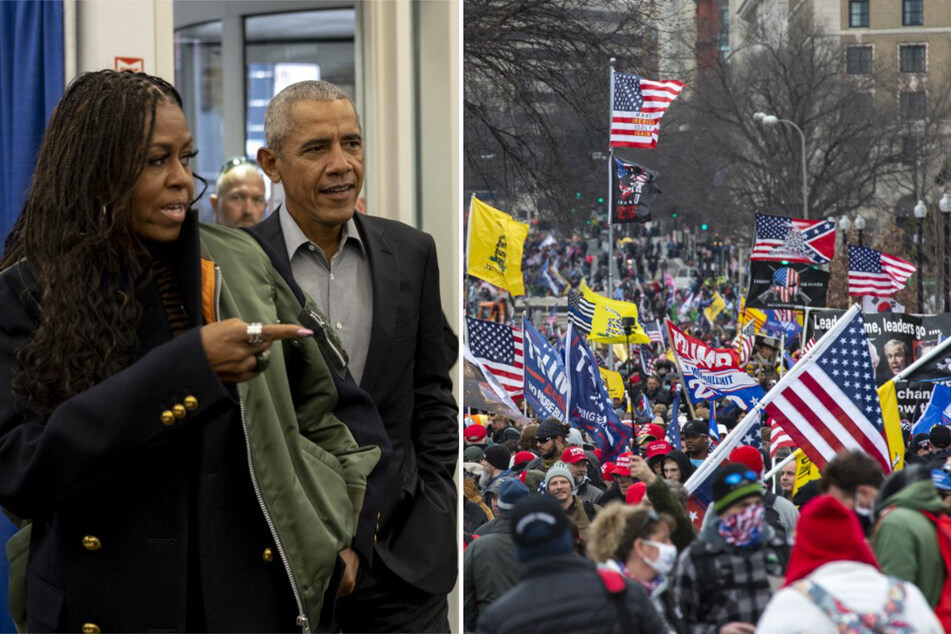 CBS News said Taylor Taranto (37) was in possession of "multiple weapons" and bomb-making materials when he was apprehended Thursday. The explosive device was reportedly comparable to a Molotov cocktail, though it was unassembled.
According to the outlet, the Seattle man previously made threats against a public figure not specified by law enforcement sources. Specifics about the suspect's outstanding warrant were also not reported.
The FBI and US Capitol Police were aware of the suspect, whose previous social media posts raised flags. Secret Service agents reportedly gave chase after spotting Taranto within blocks of the home of the former president and first lady.
It's not known if the Obamas were home at the time.
Suspect described as "conspiracy-minded Donald Trump supporter"
NBC News describes Taranto as "a conspiracy-minded Donald Trump supporter who stormed the U.S. Capitol on Jan. 6."
The network said the suspect was living in a van near the DC jailhouse where January 6 criminals are being housed. The vehicle, along with Taranto's alleged arsenal, were found near where he was arrested.
He recently posted conspiracy theories about the Obamas home, NBC News reported.
The Obamas' DC property is located in the capital's stylish Kalorama neighborhood.
Cover photo: Collage: Jim Vondruska / GETTY IMAGES NORTH AMERICA / Getty Images via AFP & Joseph Prezioso / AFP