Bernie Sanders pushes bold progressive agenda in debate with Lindsey Graham
Boston, Massachusetts - Bernie Sanders faced off against Lindsey Graham in a debate on Fox Nation on Monday, bringing his bold progressive vision to a different audience.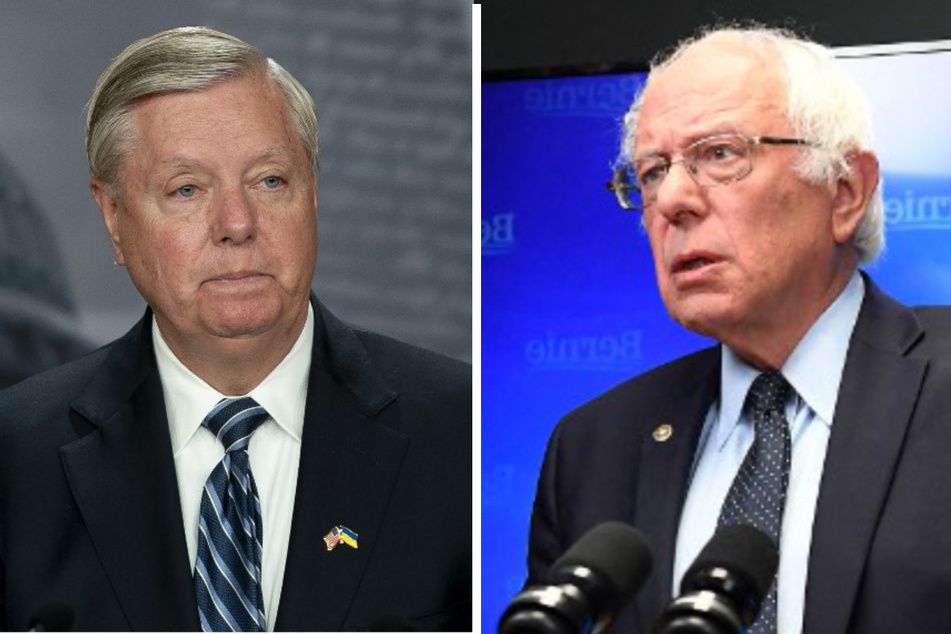 The debate, moderated by Bret Baier, was the first in a series called The Senate Project, which will feature two different senators for each event.
Sanders came out swinging in his opening remarks, slamming Graham for neglecting to speak on the issues that matter most to everyday Americans, including stagnating wages, rising healthcare costs, the climate crisis, and big money in politics.
The Vermont senator took the opportunity to push one of his signature policies, Medicare for All.
"In the United States, Lindsey, we spend twice as much per capita on healthcare compared to the people of any other country, while major countries like Canada, the UK, Germany manage to supply healthcare to all their people," Sanders said.
"Why is that?" he followed up. "Because they're not having insurance companies ripping off the system."
Despite the popularity of policies like Medicare For All, there are not enough politicians in Congress who act in a way that reflects the will of the American people, in part due to the outsized influence of big money, according to Sanders.
"I guess you have some familiarity with super PACs. They help fund your campaign," he said, throwing shade Graham's way.
Sanders brushes away criticisms of socialism
Graham countered Sanders' vision by the usual means: dismissing it as socialism.
"America deserves better than this. We can do better than this but the path charted by Senator Sanders is full-on socialism," the South Carolina senator claimed.
"And it's not going to fix America. We are not a socialist nation. There is a better way, I promise you this," he said without offering any details.
Sanders countered, "Do you think raising the minimum wage to $15 an hour is socialistic? Do you think doing what every major country does – guaranteeing healthcare to all people – is socialistic? Do you think expanding Medicare to cover dental care is socialistic?"
He stuck to his message, saying, "I think most people, frankly, will tell you what they tell me: that the Congress is way, way out of touch with the needs of the American people. We have a corrupt political system dominated by wealthy campaign contributors."
Cover photo: Collage: STEFANI REYNOLDS / AFP & POOL / GETTY IMAGES NORTH AMERICA / GETTY IMAGES VIA AFP