Did Donald Trump buy a golden Glock with his face on it in South Carolina?
Summerville, South Carolina - A video of Donald Trump admiring a handgun with his face on it has gone viral, but did the former president actually purchase the weapon as his campaign has claimed?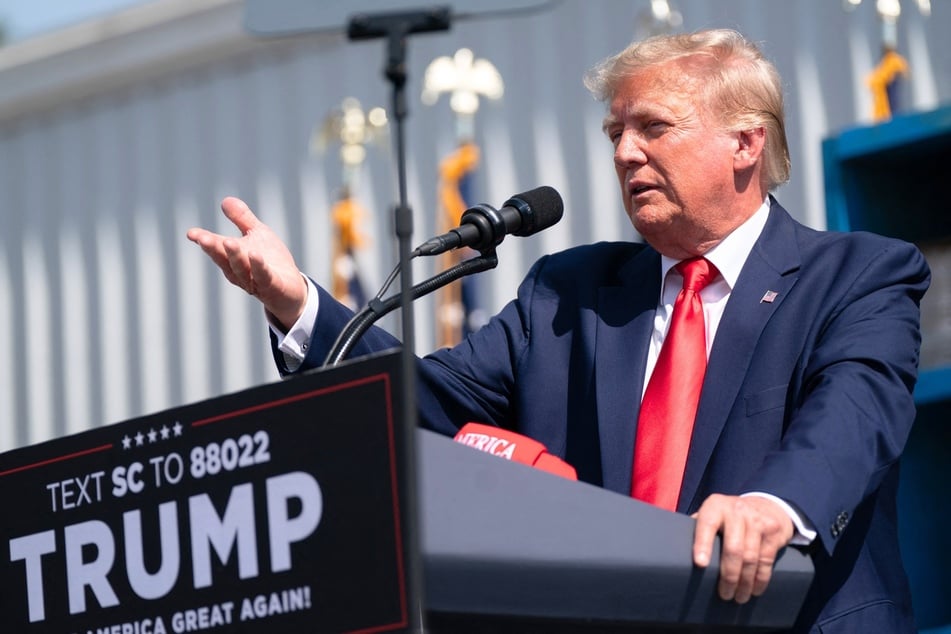 On Monday, Trump's campaign spokesperson, Steven Cheung, shared a clip on social media with the caption, "President Trump buys a @GLOCKInc in South Carolina!"
According to the New York Times, Trump was visiting the Palmetto State Armory outlet, as one of the employees shows off what he says is "the highest quality gun" in the shop.
It was a pale gold, special edition Glock that had his face and the words "Trump 45" imprinted on it.
Trump marveled at the weapon, stating twice, "I want to buy one," as the employee explained that it was a bestseller. MAGA MVP Marjorie Taylor Greene, who was a part of Trump's entourage, chimes in, "They like you!"
The clip sparked debate online, with critics pointing out that as Trump currently faces 91 felony charges, it would be illegal for a merchant to sell him a firearm. Federal law does not make it clear that it would be illegal for Trump to buy or possess one.
After only two hours of the post being live, Cheung deleted it and later released a statement claiming that Trump did not buy the weapon, but "He simply indicated that he wanted one."
Cover photo: Sean Rayford / GETTY IMAGES NORTH AMERICA / Getty Images via AFP