Donald Trump allegedly pressured ex-Arizona governor in latest election scandal
Phoenix, Arizona - Donald Trump allegedly called Arizona's former Governor Doug Ducey and put "pressure" on him to overturn the state's results in the 2020 presidential elections.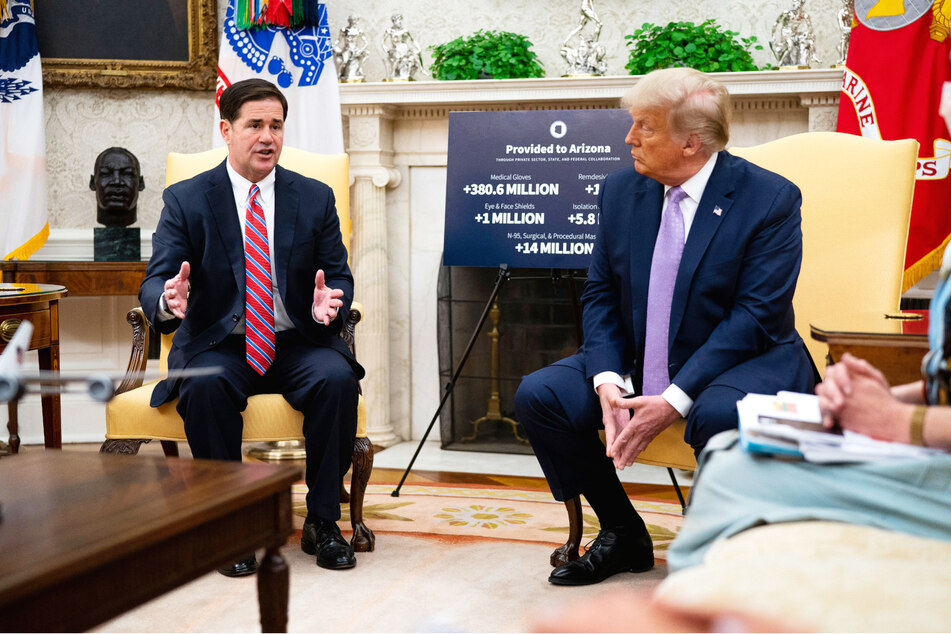 Sources told The Washington Post that Trump demanded Ducey look into unfounded claims of election fraud with the intention of challenging the outcome.
Trump lost Arizona to Joe Biden by more than 10,000 votes.
The then-president reportedly continued to call Ducey multiple times after the election was certified as he adamantly claimed that the election was stolen from him. He even had his vice president, Mike Pence, intervene with several phone calls.
Earlier this year, Ducey told a Republican donor that he was under "pressure" from Trump at that time, and said he was surprised that special counsel Jack Smith, who is investigating Trump's attempts to overturn the election, has not inquired about the phone calls.
The newly reported phone calls are similar to calls Trump made to Georgia's secretary of state, Brad Raffensperger, asking him to "find" 10,000 non-existent votes.
Trump is facing an investigation in Georgia for that call, and may face yet another indictment as the state's district attorney nears the end of the investigation.
Mike Pence admits to the calls, but insists there was "no pressure"
On Saturday, when Pence was asked about the calls during an interview with Face The Nation, he claimed he called to "check in" with Ducey, and insists "there was no pressure involved."
"I was calling to get an update," Pence added. "I passed along that information to the president. It was no more, no less, than that."
When asked if Trump put pressure on him to get governors to overturn the results, Pence claimed, "No, I don't remember any pressure."
Cover photo: POOL/GETTY IMAGES NORTH AMERICA/Getty Images via AFP