Donald Trump attacks Joe Biden and pushes mail-in voting during Pennsylvania rally
Erie, Pennsylvania - Donald Trump held a huge rally over the weekend, attacking everyone he believes is standing in his way of reclaiming the White House.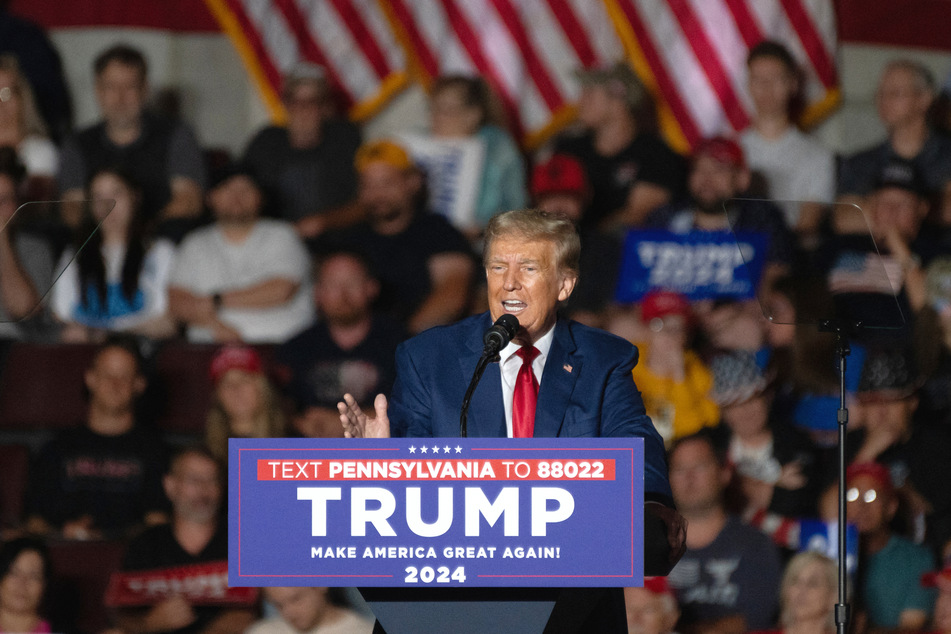 According to The Philadelphia Inquirer, Trump gave a speech in front of nearly 4,000 people at Erie Insurance Arena on Saturday night.
He delivered his typical doom-and-gloom rhetoric about the state of the country, which he claims has been corrupted by the "deep state" and is headed for World War III.
Trump attacked everyone he views as his political opponents, including other Republicans in the 2024 race and the multiple prosecutors who have been investigating him.
The former president took shots at the city of Philadelphia, which he says has "gone to hell" due to a rise in gun violence.
"Now it's so dangerous you can't walk outside to buy a loaf of bread," Trump said. "It's horrible!"
But most of his 100-minute speech was focused on disparaging President Joe Biden, whom he called a "dumb son of a b***h," and the "Biden crime family" that "make Hillary Clinton look like a beautiful angel." Trump has used Biden and his son Hunter's legal issues as an argument that he is being targeted by the Justice Department.
Trump vowed that if he is re-elected in 2024, he will appoint a special prosecutor to investigate Biden and his family in a retaliatory move, which got a standing ovation from the MAGA crowd.
Donald Trump continues his fight against "rigged" elections
So far this year, Trump has been indicted twice, and could possibly face two more in coming weeks. The charges concern his alleged efforts to overturn the results of the 2020 election. Despite the fact that multiple legal cases and investigations have proved otherwise, Trump continues to insist that the election was "rigged" against him.
In a bizarre twist, Trump has shifted his tone about mail-in voting, which he used to argue was a big part in how the election was stolen from him. During the rally, campaign volunteers collected voter registrations and mail ballot applications in an effort to beat Democrats "at their own game."
Trump won Erie County, Pennsylvania, in 2016, but lost it to Biden in 2020.
Cover photo: JOED VIERA / AFP