Donald Trump comes out swinging in return to campaign trail: "I'm more angry now"
Columbia, South Carolina - Donald Trump hit the campaign trail over the weekend for the first time since announcing his run for the 2024 presidency, and he claims that he is "more angry" than ever.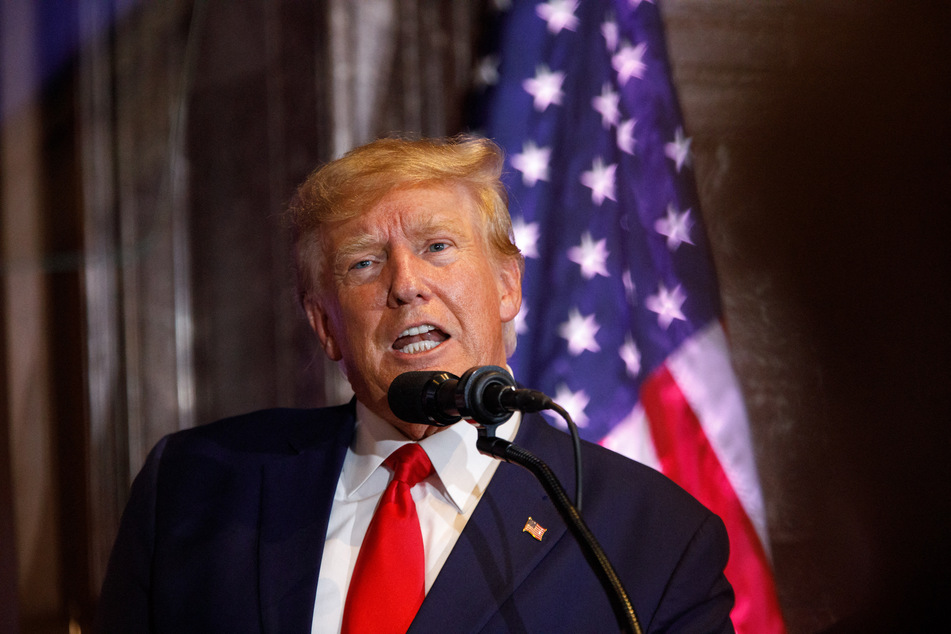 Saturday was quite a busy day for the former president as he made stops in both New Hampshire and South Carolina.
Both speeches reportedly mirrored each other, with Trump hitting a wide range of subjects and doing the same song and dance fans and critics have come to expect.
"The 2024 election is our one shot to save our country, and we need a leader who is ready to do that on day one," Trump said. "We need a president who can take on the whole system and a president who can win."
Trump took aim at current president Joe Biden, who he continues to deny losing reelection to in 2020.
"Through weakness and incompetence, Joe Biden has brought us to the brink of World War III," he said. "We're at the brink of World War III, just in case anybody doesn't know it."
He then blamed Biden for the Ukraine conflict, claiming that if he were president, he would have "a peace deal negotiated within 24 hours" to end Russia's invasion. He also blamed Biden for the border crisis, bringing back his classic Trumpism regarding Mexico.
"They are sending people that are killers, murderers, they're sending rapists. And they're sending, frankly, terrorists, or terrorists are coming on their own, and we can't allow this to happen," Trump told the crowd.
"This campaign will be about the future. This campaign will be about issues," he added. "Joe Biden has put America on the fast track to ruin and destruction and we will ensure that he does not receive four more years."
Donald Trump slams Ron DeSantis as a possible rival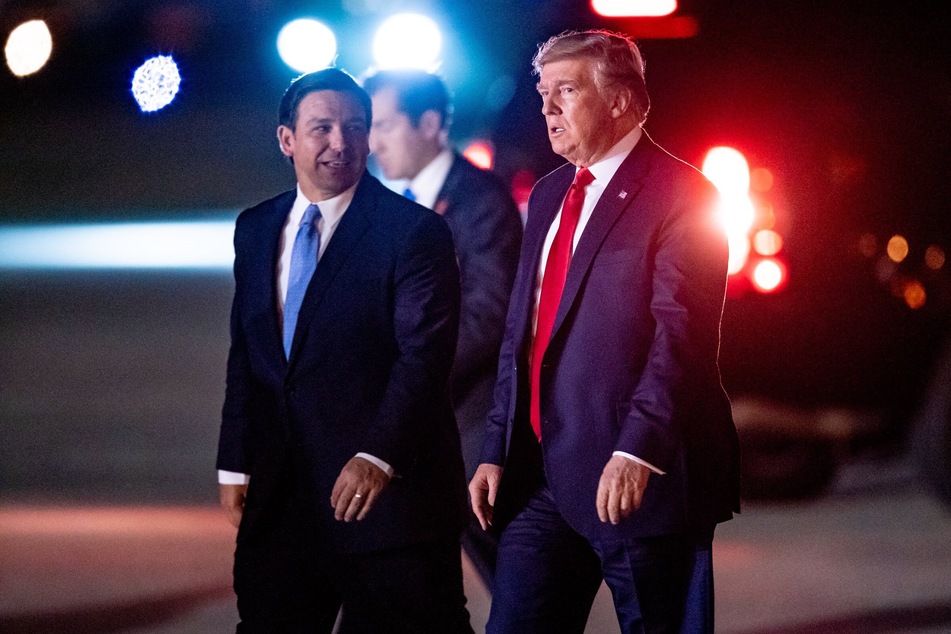 In 2024, Donald Trump is expected to face off with his former vice president Mike Pence, his former UN Ambassador and former South Carolina Governor Nikki Haley, and Florida Governor Ron DeSantis.
Trump is reportedly leading in several recent polls, but DeSantis is seen as a rapidly rising star in the Republican Party.
While he has yet to announce a bid for the presidency, DeSantis is considered to be Trump's biggest competition for the Republican ticket.
In an interview after his South Carolina event, Trump told AP News that DeSantis owed him for his help with his campaign for Florida governor back in 2018.
"If he runs, that's fine. I'm way up in the polls," Trump said. "He's going to have to do what he wants to do, but he may run.
"I do think it would be a great act of disloyalty because, you know, I got him in. He had no chance. His political life was over."
Donald Trump has a rough road ahead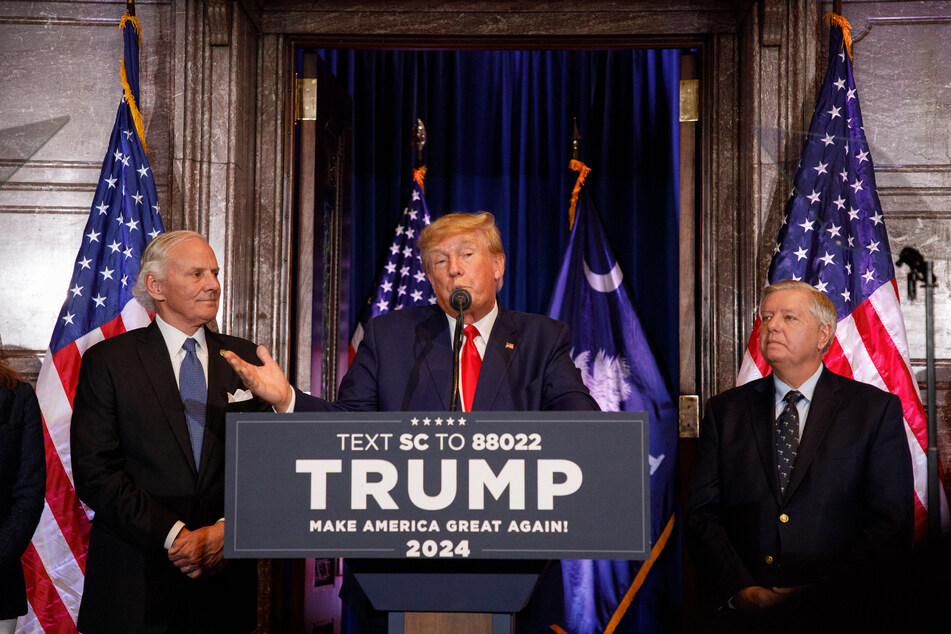 Trump's campaign event in Columbia, South Carolina was a bit special, as he was joined onstage by state Governor Henry McMaster, Representative Joe Wilson, and Senator Lindsey Graham.
Graham, in particular, sang Trump's praises, claiming "there are no Trump policies without Donald Trump."
"The good news for the Republican Party - there are many talented people for years to come, but there is only one Donald Trump," Graham said.
Trump announced his run back in November, but instead of hitting the campaign trail, he first experimented a bit by trying to sell scammy NFTs that ultimately failed. He then hosted a dinner for loud and proud antisemites Kanye West and Nick Fuentes, following it up with hosting an event for an Orthodox Jewish group.
The 76-year-old is currently facing multiple criminal investigations, bringing into question whether he will legally be able to see through his campaign run, and possible win.
As someone known for his aggressive campaigning, having held rallies in 2019 boasting thousands of people, this first attempt this time around seems pale in comparison. But Trump promises that's not the case.
"They said, 'He's not doing rallies, he's not campaigning. Maybe he's lost that step," he said over the weekend. "I'm more angry now, and I'm more committed now than I ever was."
Perhaps this is only the beginning.
Donald Trump's rivals, including Ron DeSantis, are expected to make campaign announcements in the coming months.
Cover photo: Logan Cyrus/AFP