Donald Trump announces 2024 candidacy in low-key address
Palm Beach, Florida - Donald Trump on Tuesday made his intention to run for a second term in the 2024 presidential elections official.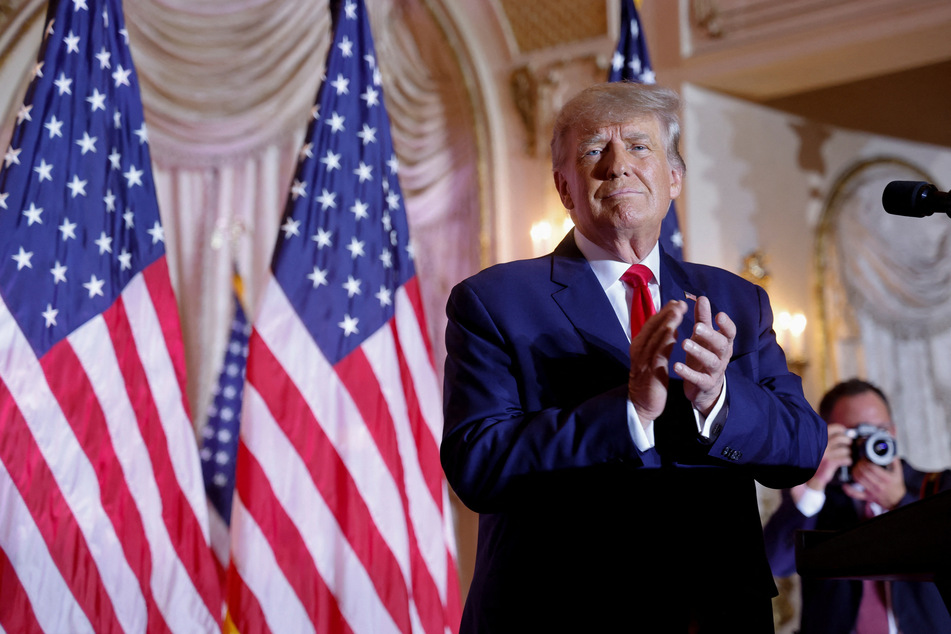 "In order to make America great and glorious again, I am tonight announcing my candidacy for the president of the United States," Trump said, in a long and occasionally rambling speech that extended over an hour.
Trump, who delivered the announcement from his estate at Mar-a-Lago, had hinted at another bid for the White House last week amid the midterm elections, which returned the US House to GOP control but were otherwise disappointing for the party.
High-profile Republicans had blamed the ex-president and his endorsement of extreme right candidates in key races for the poor results. During his speech on Tuesday, the 76-year-old – currently involved in several criminal investigations – brushed off criticisms and boasted of the success rate of contenders that he promoted.
In fact, boasting was one of the main features of Trump's long-winded, but oddly low-energy address. All manner of supposed achievements of his previous administration were touted as the "best" and "greatest" in American history, as the former business magnate took endless detours into anecdotes and outright falsehoods.
Failings – which Trump cast in catastrophic terms – were laid at the door of, among others, migrants, hostile powers, internal enemies, the "radical left," and most especially current President Joe Biden.
Biden, who has not yet said whether he plans to run again in 2024, responded to the attacks before the speech was even over. "Donald Trump failed America," he tweeted from his personal account.
Most major networks, meanwhile, cut away from Trump's address early, as it stretched well past 10 PM EST.
Cover photo: REUTERS