Donald Trump supporters ripped off in alleged Trump Bucks scam
Aurora, Colorado - Donald Trump fans have been getting scammed into buying "Trump Bucks," after being led to believe it would make them rich too.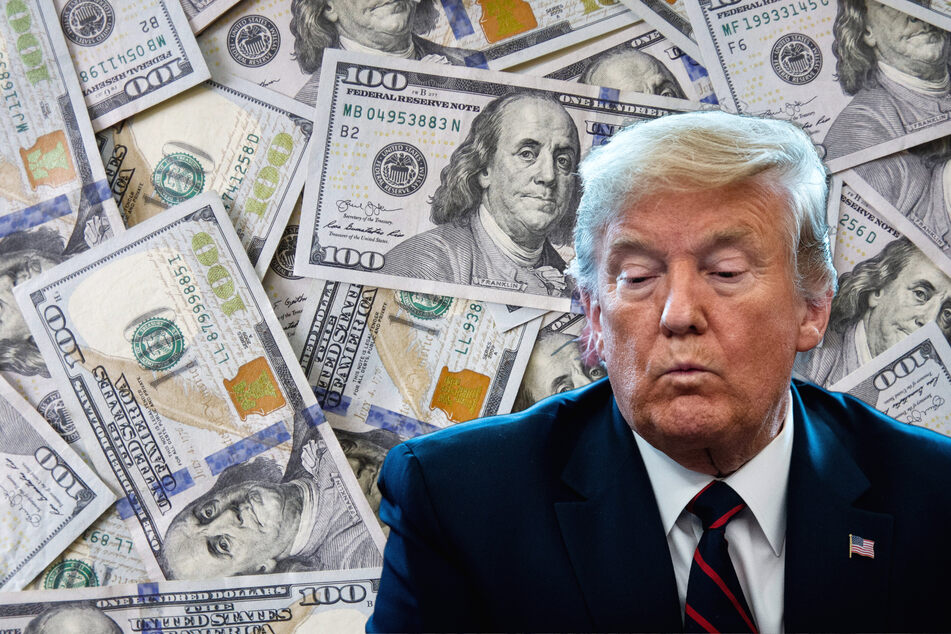 Back in February, Twitter user John Amann shared a warning to anyone that may have spent money on products from Trump Rebate Banking Systems (TRB).
"YOU GOT SCAMMED," he declared, adding that the products "have no monetary value" as they are "commemorative only."

According to NBC News, Amann bought $2,200 worth of Trump Bucks, only to find out they were worthless when he tried to cash them in.
The Colorado-based companies behind the scams - Patriots Dynasty, Patriots Future, and USA Patriots - have been accused of using misleading pitches to convince MAGA and Trump fans to buy in, allegedly using fake celebrity endorsements and images of the former president – giving the impression that he also endorses the products.
One website selling gold TRB vouchers promises buying one will "make your dreams come true."
While fine print at the bottom states the product is "solely intended as memorabilia," the site claims buyers will be able to "live the life you were promised and get the things you always wanted."
A dozen other MAGA fans have come forward with similar claims as Amann, also having spent thousands after watching pitches they feel misled them. One bank in Aurora has had to turn away buyers attempting to exchange the bucks for real money.
It's not clear if Trump or his businesses actually endorsed or are even aware of the products.
Cover photo: Collage: IMAGO / UPI Photo & MediaPunch