Donald Trump wins golf championship at his own club – but it sure sounds fishy
West Palm Beach, Florida - Donald Trump won a big golf tournament over the weekend held at his very own golf club.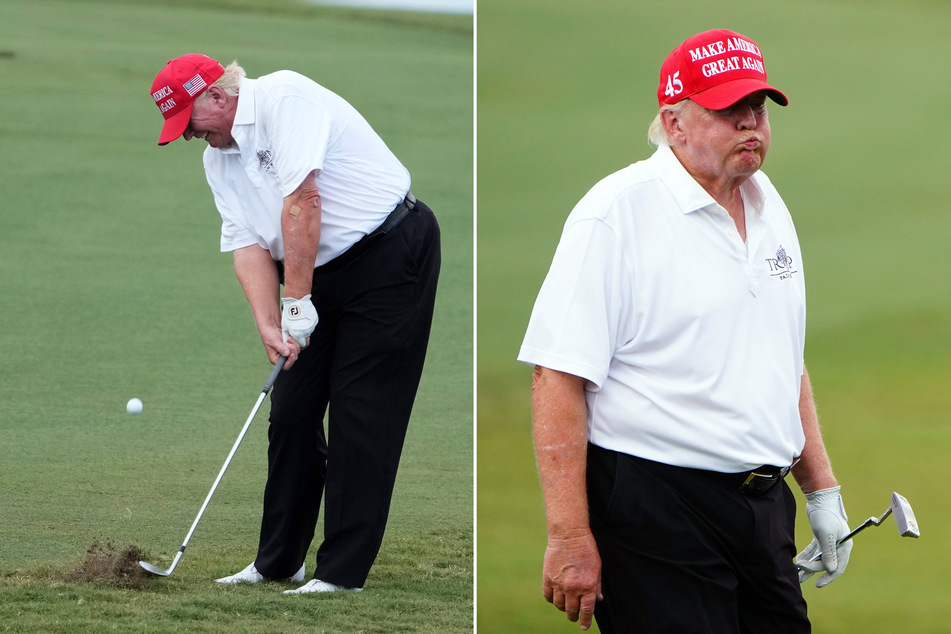 According to The Daily Mail, Saturday marked the first day of the senior club championship at Trump's West Palm Beach golf club, but the club's owner was over 600 miles away in North Carolina attending a funeral.
On Sunday, sources at the course said everyone was surprised when they showed up for the second day of play to find out Trump was in the lead spot, with five points ahead of second place.
Trump claimed he had played a round earlier in the week that would count as his first round score.
The former president went on to win the championship, and took to his social media platform Truth Social to share the news – while gloating about how his win proves how great he is.
"Competed against many fine golfers, and was hitting the ball long and straight," he said. "The reason that I announce this fabulous TRUTH is that, in a very real way, it serves as a physical exam, only MUCH tougher."
"You need strength and stamina to WIN," Trump continued, "& I have strength & stamina - most others don't. You also need strength & stamina to GOVERN!"
Donald Trump has been accused of cheating over the years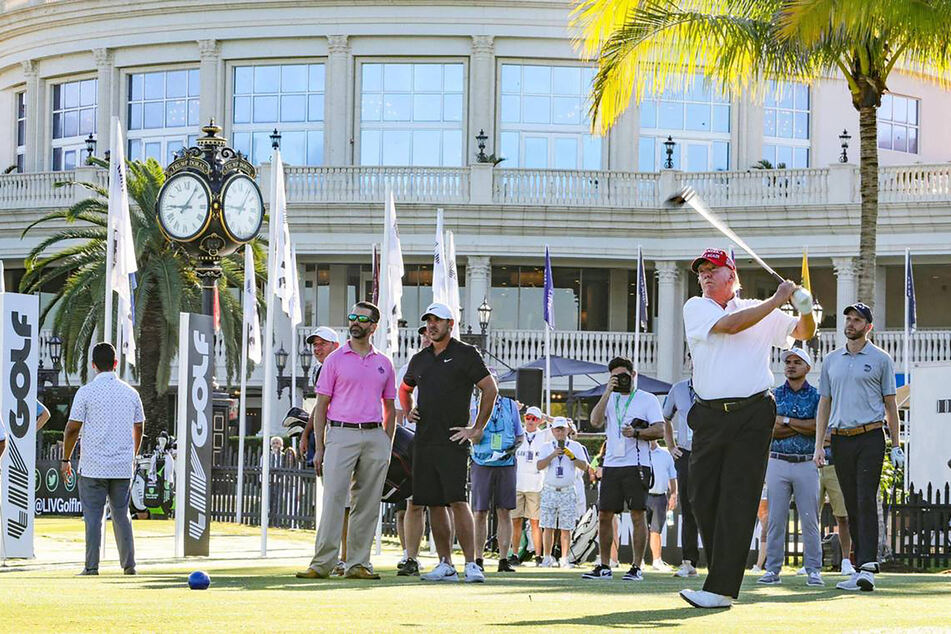 Donald Trump has been criticized repeatedly for bending rules at his clubs before, but has maintained for years that he has never cheated at golf, even telling Esquire in 2017, "I was always the best at sports."
In his 2019 book Commander in Cheat: How Golf Explains Trump, author Rick Reilly claims that Trump, "cheats at the highest level."
"He cheats when people are watching, and he cheats when they aren't. He cheats whether you like it or not. He cheats because that's how he plays golf … if you're playing golf with him, he's going to cheat."
The Independent reported that last year, Golf Digest magazine ranked Trump as the top presidential golfer in history, followed by Joe Biden and John F. Kennedy.
"You've got a rogue decimal point in Orange Man's handicap," responded pro golfer Tony Johnstone.
Donald Trump will have to use his game to bring all the "strength and stamina" he has in order to win back the Republican Party in 2024.
Cover photo: Collage: IMAGO/USA TODAY Network