Top Fox News staffers allegedly mocked Donald Trump's election fraud claims
New York, New York - Newly released private messages and testimony by staff at Fox News reveal they knew former President Donald Trump's claims of election fraud were false, but continued to push the narrative on air anyway.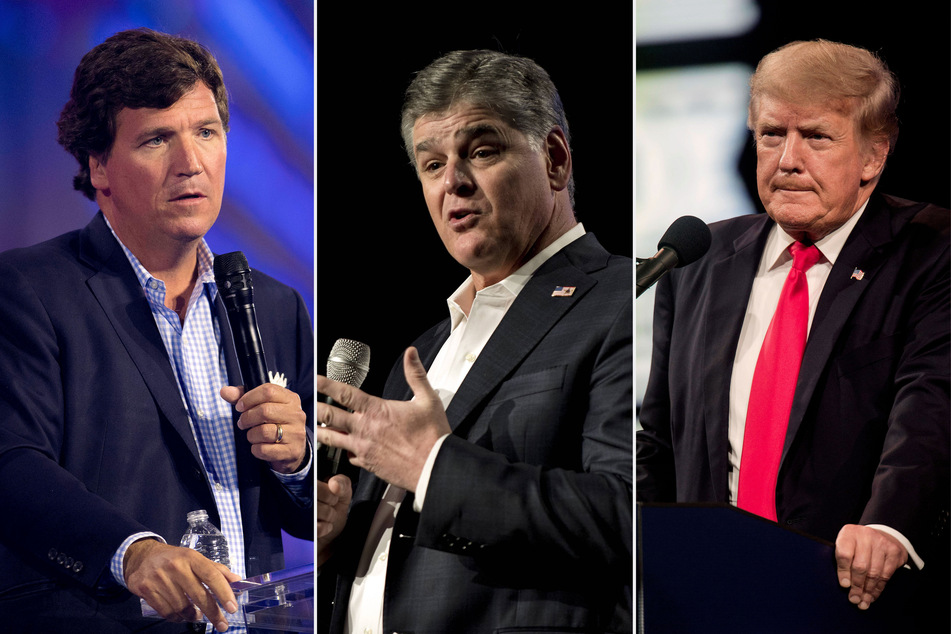 According to a legal filing submitted by Dominion Voting Systems on Thursday, internal communications between employees at Fox show them mocking members of Trump's advisers who pushed the idea that the election was stolen.
"Sidney Powell is lying by the way. I caught her. It's insane," Tucker Carlson wrote to fellow host Laura Ingraham in November 2020.
"Sidney is a complete nut. No one will work with her. Ditto with Rudy," Ingraham responded, referring to Trump's adviser and former attorney Rudy Giuliani.
After the network deemed Joe Biden president on election night, their ratings sharply fell as Trump supporters flocked to alternative right wing sources such as Newsmax and OAN.
Although the messages show that many of Fox's top hosts and executives knew Trump and his team were lying, they seemingly pushed the story anyway out of fear of losing their base.
In one message, Sean Hannity referred to Giuliani as "an insane person," and Ingraham called the adviser "such an idiot." Despite what they said in private, the two hosted Giuliani on their show multiple times concerning election fraud.
The filing also contained several conversations between Carlson and producer Alex Pfeiffer. When speaking on calling the election, Tucker told Pfeiffer, "What [Trump]'s good at is destroying things. He's the undisputed world champion of that. He could easily destroy us if we play it wrong."

On January 6, 2021, Carlson messaged Pfeiffer again, stating, "Trump is a demonic force, a destroyer. But he's not going to destroy us."
Dominion Voting Systems sues Fox News for damages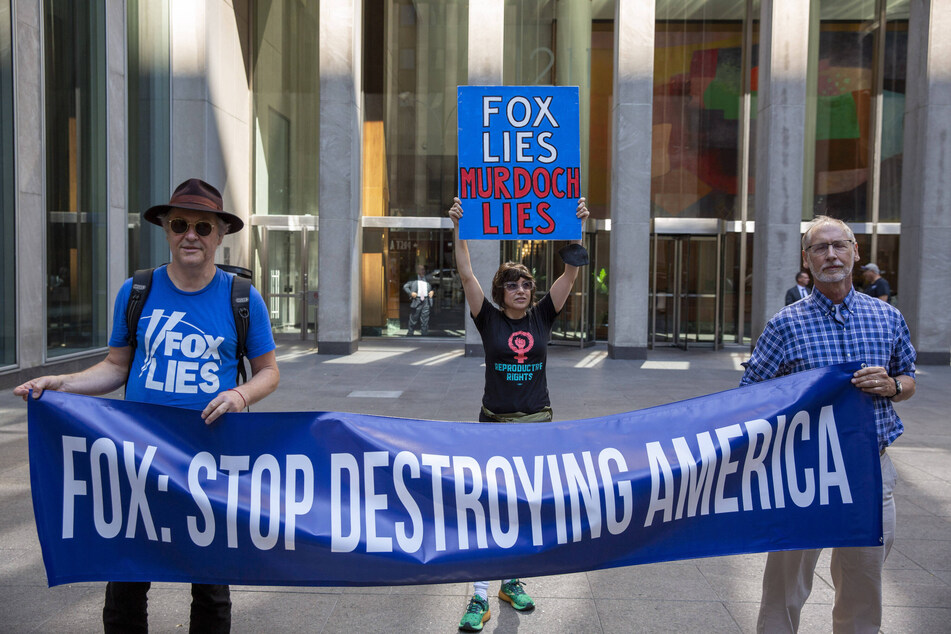 The filing paints a clear picture that staff knew Trump had lost the election, but continued to push the lie and host guests that created it.
The claim by Dominion says the notion even reached to the top of the network. Rupert Murdoch, chairman of Fox News, allegedly referred to Trump's claims as "really crazy stuff," and described Powell and Giuliani as people who were "damaging everybody, I fear."
Dominion is suing Fox News for defamation and is seeking $1.6 billion in damages over their claims that the company's voting machines had been designed to rig elections.
A spokesperson for Fox told The New York Times, "Dominion has mischaracterized the record, cherry-picked quotes stripped of key context and spilled considerable ink on facts that are irrelevant under black-letter principles of defamation law."
If Dominion wins their suit, Fox News' finances and credibility will take a major hit.
Cover photo: Collage: IMAGO / ZUMA Wire & TheNews2 & ZUMA Wire