Trump accuses Democrats of wanting to "steal" November election
Oshkosh, Wisconsin - President Donald Trump has accused the Democrats and his presidential opponent Joe Biden of intending to manipulate the November elections.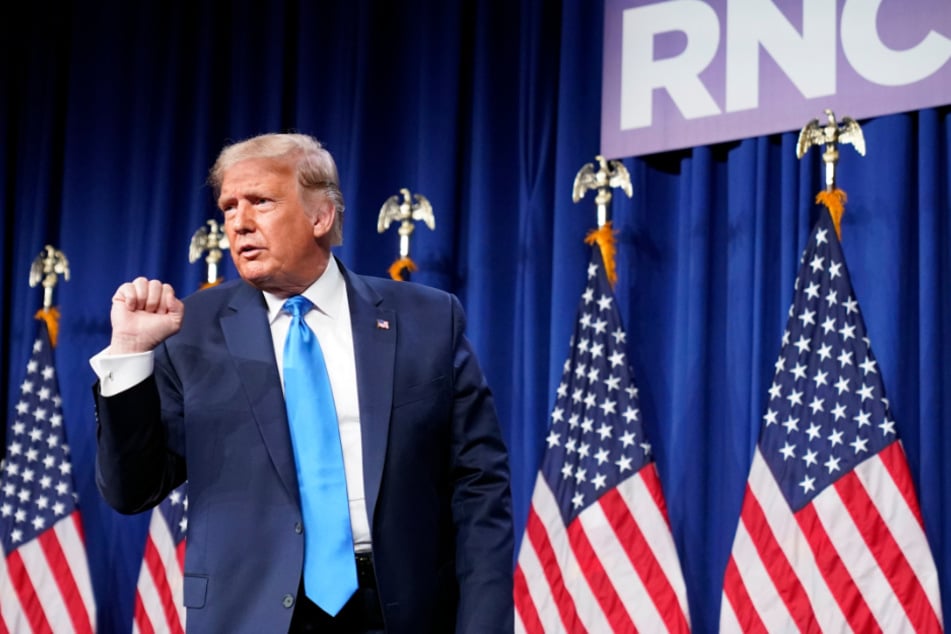 "They're trying to steal the election," Trump (74) said in speech to his supporters in Oshkosh, Wisconsin, on Monday.
"The only way we're going to lose this election is if the election is rigged. We can't let that happen."
The context for these allegations is the hotly disputed issue of mail-in voting. Trump is against widespread mail-in voting and claims almost on a daily basis that the risk of fraud is very high.
He has not provided any evidence for this belief. Critics have accused him of sowing doubt about the results of the elections with these attacks. Due to the coronavirus crisis, Democrats want to ensure that as many voters as possible can send in their ballots through the post.
Trump repeated this line on the first day of the Republican National Convention: "They're using Covid to steal an election. They're using Covid to defraud the American people, all of our people, of a fair and free election."
At the start of the convention in Charlotte, the delegates formally nominated Trump for re-election. This Thursday, he will officially accept the nomination with an address from the White House. Last week, the Democrats nominated former Vice President Biden (77) as their candidate.
Donald Trump: "Our country will never be a socialist country!"
Trump insisted: "This is the most important election in the history of our country. Our country can go in a horrible, horrible direction or in an even greater direction."
Trump's personal appearance in Charlotte came as a surprise to many.
Cover photo: Andrew Harnik/AP/dpa