Trump slams virus expert Fauci as a "disaster" as election day nears
Washington D.C. - President Donald Trump launched a fresh assault on the country's top public health official handling the coronavirus pandemic, calling Dr. Anthony Fauci a "disaster," and suggesting it was better to ignore his advice.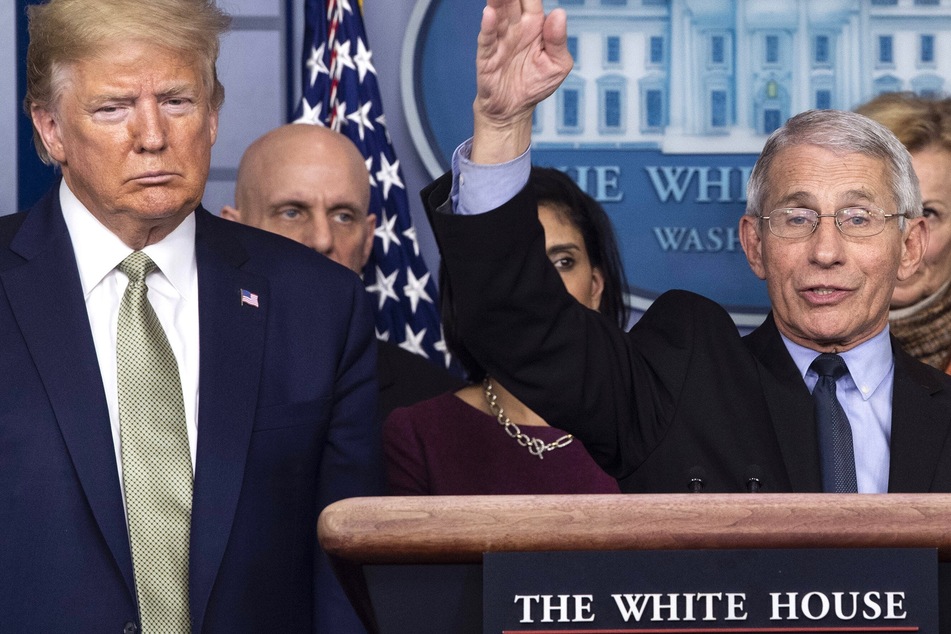 Trump made the remarks on a call Monday with campaign staff to which CNN and other US media were given access. He doubled down on some of the comments later on Twitter and while speaking with reporters, with just 15 days to go until the election.
"People are tired of hearing Fauci and all these idiots," Trump said on the call, even as the country is seeing a worrying upward trend in coronavirus cases.
The call was designed to boost morale among employees, but the attacks on the popular public health expert seemed out of place with a campaign struggling to broaden its coalition, amid upset among voters with how the president has handled the pandemic.
The US has had one of the worst outbreaks in the world, with nearly 220,000 deaths so far.
The attack is particularly notable as Trump's re-election campaign is even using Fauci soundbites in paid advertising to make it sound like he endorses the president. Fauci has strongly opposed being featured by the campaign, as he is strictly non-partisan.
Fauci under personal protection as he faces death threats
The latest barrage on the public health official seemed sparked by an interview the previous evening on the show 60 Minutes, during which Fauci was sharply critical of the administration for claiming the end of the pandemic is imminent.
He also said it appears Trump wrongly equates wearing a face covering with "weakness."
Fauci, who demonstrated mask wearing during the interview, said he was completely unsurprised Trump recently contracted Covid-19, as he does not adhere to social distancing guidelines or use face coverings, even at the large events he hosts.
"Sometimes he says things that are a little off," Trump said about Fauci later while speaking with reporters in Arizona, ahead of a rally.
Trump, who recently spent three nights in hospital after having breathing difficulties because of complications from a coronavirus infection, did not wear a mask and backslapped the governor of Arizona who stood right beside him.
His supporters were crowding together nearby to hear the president's stump speech, many without face coverings.
Over the weekend, Twitter took down a posting by a top medical adviser to Trump who disputed the effectiveness of mask wearing, with the social media giant saying it violated rules on spreading disinformation on the pandemic.
The doctor, Scott Atlas, had tweeted, in part: "Masks work? NO." Atlas is not an expert on viruses.
Fauci, 79, is facing death threats and he has been assigned close personal protection: guards now accompany him when he goes for walks. In the interview, he said his wife and other members of his family have been harassed and threatened.
He's not alone. The governor of Michigan, Gretchen Whitmer, faced a kidnapping scheme that was broken up this month by federal and local police. The plotters were angry at the coronavirus restrictions she imposed.
Trump had stoked tensions in the northern state, urging people in May to "liberate" Michigan. He routinely castigates Whitmer at campaign rallies.
Over the weekend, authorities also arrested a woman in Kansas for planning to kidnap the mayor of Wichita over the local mask ordinance.
In his latest interview, Fauci also said the White House had prevented him from appearing in the media as much as he would have liked, to be able to communicate with the public on the pandemic.
White House communications director Alyssa Farah told Fox News that the White House is not limiting Fauci's appearances and said no one should be blamed for getting infected with the new coronavirus.
Cover photo: imago images / UPI Photo