Biden and Xi Jinping talk US-China cooperation and tensions in virtual summit
Washington DC - President Joe Biden and Chinese leader Xi Jinping kicked off a hotly anticipated video conference on Tuesday morning.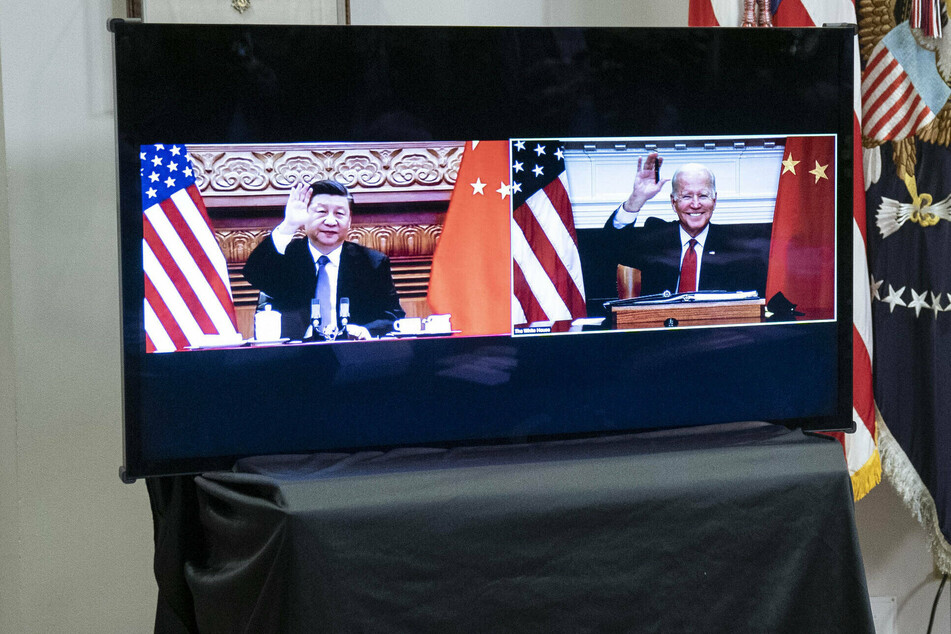 It was the first face-to-face – albeit virtual – meeting of the two presidents since Biden took office in January. They have previously spoken twice by phone.

"China and the United States should respect each other," Xi said, as cited by Chinese state broadcaster CCTV. He called for cooperation and peaceful coexistence between the two countries.
Both countries should "shoulder their international responsibilities," he said.
The talks came amid growing tensions between the world's two biggest economic powers.
The relationship between the two countries is under the most strain since they established diplomatic relations in 1979.
Points of contention include Chinese threats against Taiwan, the ongoing US-China trade war, the human rights situation in China, the treatment of the Uighurs and Tibetans, and the suppression of the pro-democracy movement in Hong Kong. There was very little consensus reached during the meeting, as both heads of state played it cautiously, while still reiteratin their long-held stances.
The two countries see each other as competitors on the world stage, with Washington deeply suspicious of China's claim to power in Asia and Beijing complaining about increasing US protectionism.
On the Chinese side, Foreign Minister Wang Yi and Vice Premier Liu He, who is responsible for trade relations with the US, took part in the talks, state media reported.
US Secretary of State Antony Blinken and Treasury Secretary Janet Yellen were among those attending for Washington.
Cover photo: IMAGO / UPI Photo