Biden announces climate and clean energy investments in Indonesia
Bali, Indonesia - The United States will back initiatives aimed at helping Indonesia combat climate change and strengthen maritime security, said President Joe Biden as he met his Indonesian counterpart, Joko Widodo, on Monday, ahead of a G20 summit.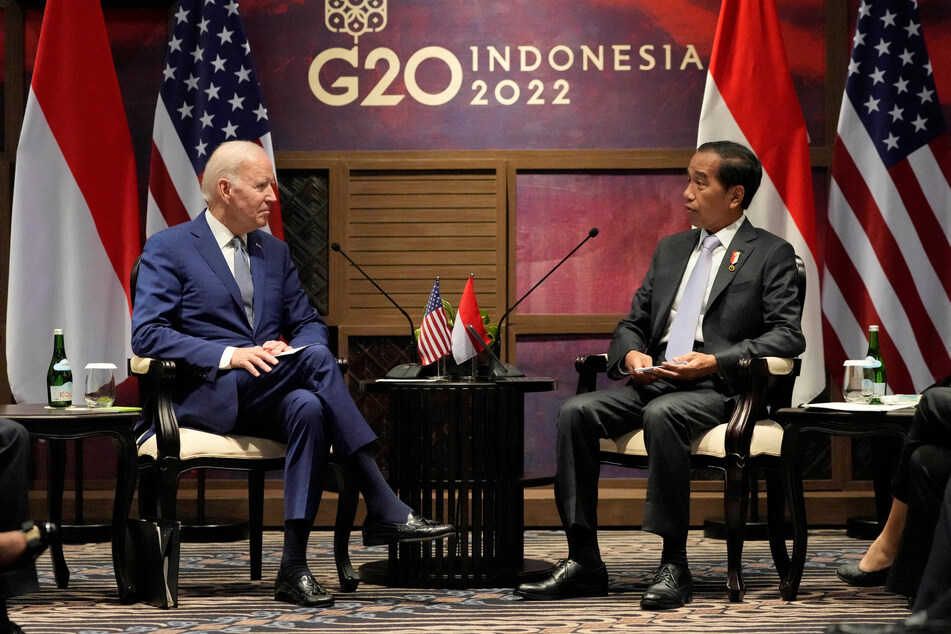 Washington would provide $649 million to promote "the development of a high-quality, climate-conscious transport infrastructure" in several Indonesian provinces and other goals, according to a White House statement.

The US also wants to help the Indonesian Maritime Security Agency to procure drones and train pilots, it said.
In addition, the US also secured a $2.5-billion agreement between energy giant ExxonMobil and Indonesia's state-owned Pertamina to study the development of a regional carbon capture and sequestration hub in Indonesia.
"Tomorrow we will unveil more transformative new partnerships supporting Indonesia's clean energy initiative," Biden said during a meeting with Widodo ahead of the G20 summit, set for Tuesday and Wednesday on the Indonesian resort island of Bali. He did not elaborate.
The partnership will enable key industry sectors to decarbonize, including the refining, chemicals, cement, and steel sectors, thereby lowering carbon emissions while creating economic opportunities for Indonesian workers, according to the White House statement.
Cover photo: REUTERS