Biden promises Covid-19 vaccine for every adult in US by end of May
Washington DC – President Joe Biden has promised that there will be an ample supply of Covid-19 vaccines in the United States in the coming months.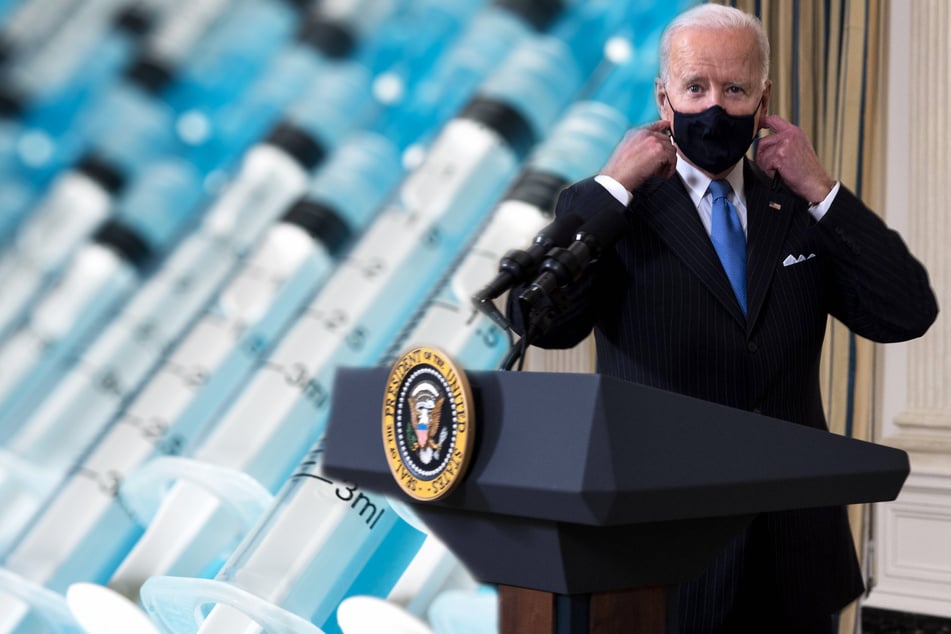 Because of a "stepped up process," there will be "enough vaccine supply for every adult in America by the end of May," Biden said in Washington on Tuesday.
Initially, Biden had aimed to reach this milestone by the end of July.
The recent approval of a third vaccine and government efforts to boost vaccine production allowed the target to be reached earlier, Biden said at the White House.
He also announced that all teachers and educators should receive at least the first dose of a coronavirus vaccine by the end of the month, which would be an important step towards resuming normal school operations.
US regulators formally approved Johnson & Johnson's one-shot vaccine on Saturday, making it the third Covid-19 jab available in the country. The other vaccines approved in the US are from drugmakers Pfizer/BioNTech and Moderna.
The approval of the Johnson & Johnson vaccine is a boost for US inoculation efforts, which have been picking up speed after a sluggish roll-out.
New Jersey-based Johnson & Johnson said 20 million doses would be delivered in the US by the end of March. The company plans to deliver 100 million doses during the first half of 2021.
The doses can be stored in a standard fridge, unlike the ultra-cold conditions required by the other two vaccines from Moderna and Pfizer/BioNTech, both of which are two-shot regimes.
Merck and Johnson & Johnson have struck a deal
US pharma company Merck plans to produce its rival Johnson & Johnson's vaccine.
The government will support the collaboration with an eye to providing the necessary equipment for Merck's production facilities and logistical help, Biden's spokesperson Jen Psaki said on Tuesday.
Merck, an established maker of vaccines, has not yet developed a jab against the coronavirus.
Psaki said the collaboration would further increase the availability of the vaccines, though it was not initially clear how many doses Merck would produce and when.
Cover photo: Collage: 123RF/Pedro Antonio Salaverría Calahorra, IMAGO / UPI Photo