Biden lays out Middle East strategy after completing U-turn on Saudi Arabia
Jeddah, Saudi Arabia - The US wants to remain engaged in the Middle East and push back against the influence of China, Russia, and Iran, President Joe Biden declared on Saturday as his Middle East tour drew to a close.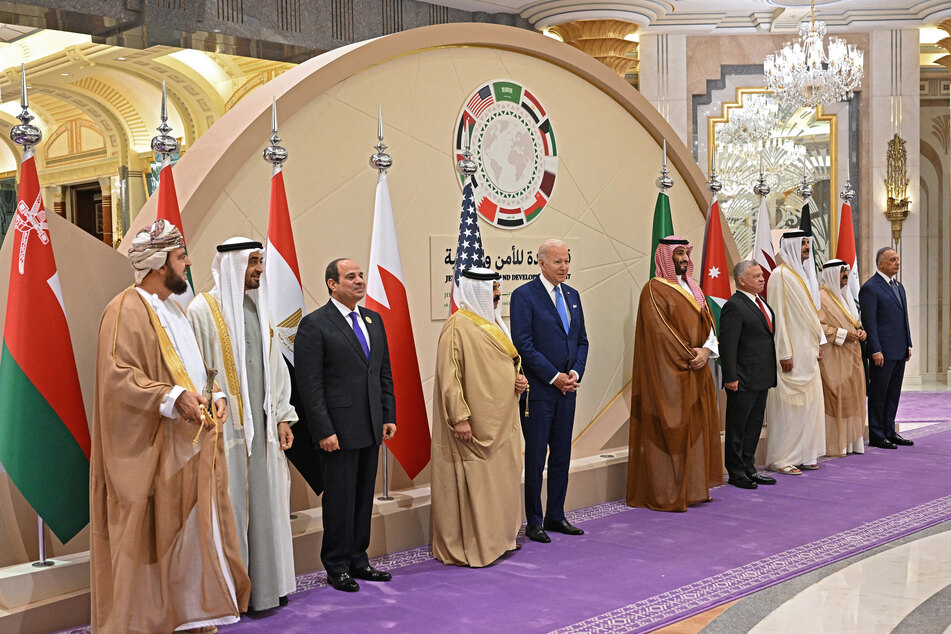 Iran was again the main target of his criticism as he offered regional support against Tehran in its dealings with Saudi Arabia, Iraq, international shipping, and nuclear negotiators.

"Let me say clearly, that the United States is going to remain an active engaged partner in the Middle East," Biden said at the Gulf Cooperation Council (GCC) meeting in Jeddah, Saudi Arabia.
"We will not walk away and leave a vacuum to be filled by China, Russia or Iran," Biden stressed. "The United States is invested in building a positive future in the region, in partnership with all of you, and the United States is not going anywhere."

The GCC is the most important political and economic alliance in the region. Its members are the Gulf states of Bahrain, Qatar, Kuwait, Oman, the United Arab Emirates (UAE), and Saudi Arabia, which has a dominant position in the group.
On Saturday, the Council met in an expanded format (GCC+3), with Iraqi Prime Minister Mustafa al-Kadhimi and Egypt's President Abdel-Fattah al-Sissi, whom Biden both met privately. Jordan's King Abdullah II also attended.
Biden returns to Washington on Saturday. He also visited Israel and the West Bank. It is his first Middle East trip as president.
Biden in awkward balancing act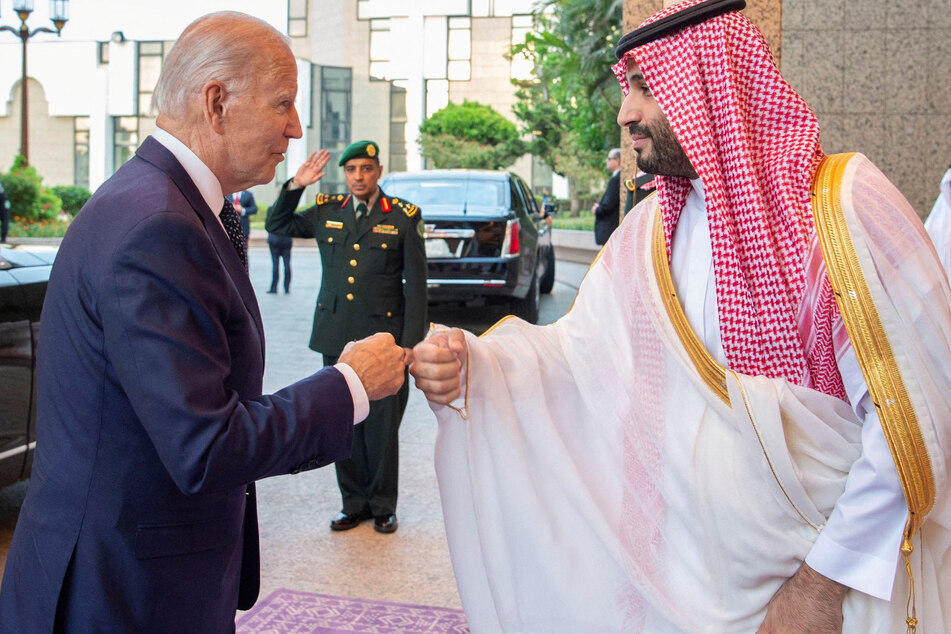 Biden held talks with Saudi Arabia's King Salman and Crown Prince Mohammed bin Salman (MBS) in Jeddah on Friday after developments over the past few months caused a complete U-turn in the president's approach to the regime.
It made for an awkward balancing act. On the one hand, Biden made it clear he considered MBS "personally responsible" for the 2018 murder of regime critic and Washington Post journalist Jamal Khashoggi. On the other hand, that mild rebuke is a far cry from the campaign-trail promise to make Saudi Arabia a "pariah" for its actions.
As it was, Saudi officials briefed that MBS hit back with his own criticism of US "mistakes" in the Middle East, including the infamous abuse of prisoners at the Abu Ghraib detention center, as well as its handling of the murder of Palestinian-American journalist Shireen Abu Akleh, who a US investigation says was unintentionally shot dead by Israeli forces.
"Imposing values by force generates counterproductive results," the Saudi-funded al-Arabiya news channel quoted a top official as saying.

The crown prince also assured Biden he had "taken the necessary measures on the Khashoggi incident."
Biden, meanwhile, insisted that "to be silent on the issue of human rights is inconsistent with who we are and who I am."
Cover photo: REUTERS