Biden pledges "never" to allow Iran to acquire nuclear weapons
Jerusalem, Israel - US President Joe Biden reiterated his country's "steadfast commitment" to Israel's security after talks with Prime Minister Yair Lapid in Jerusalem on Thursday, with an eye on Iran.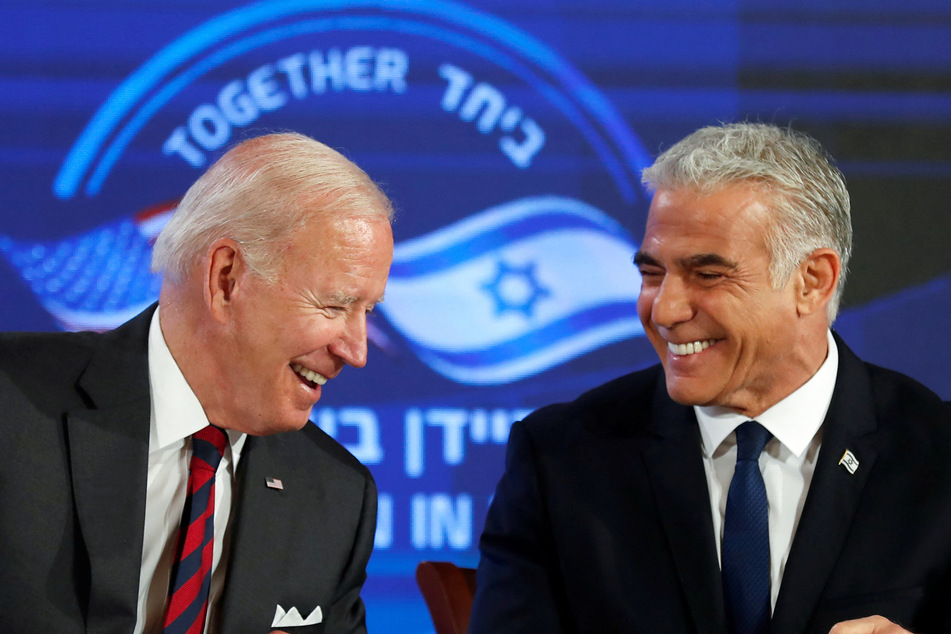 "The United States stresses that integral to this pledge is the commitment never to allow Iran to acquire a nuclear weapon," read a joint statement issued by Biden and Lapid, adding that the US was prepared to use "all elements of its national power" to this end.
While Biden stressed that diplomacy was the best way of achieving this goal, Lapid said after their talks that only a "credible military threat" would stop Iran from building a nuclear weapon.
"Diplomacy will not stop them. The only thing that will stop Iran is knowing that if they continue to develop their nuclear program, the free world will use force," he noted, warning that "it should not be a bluff."
The two leaders reaffirmed the "unbreakable bonds" between their countries.
Iranian president reacts to Biden's statements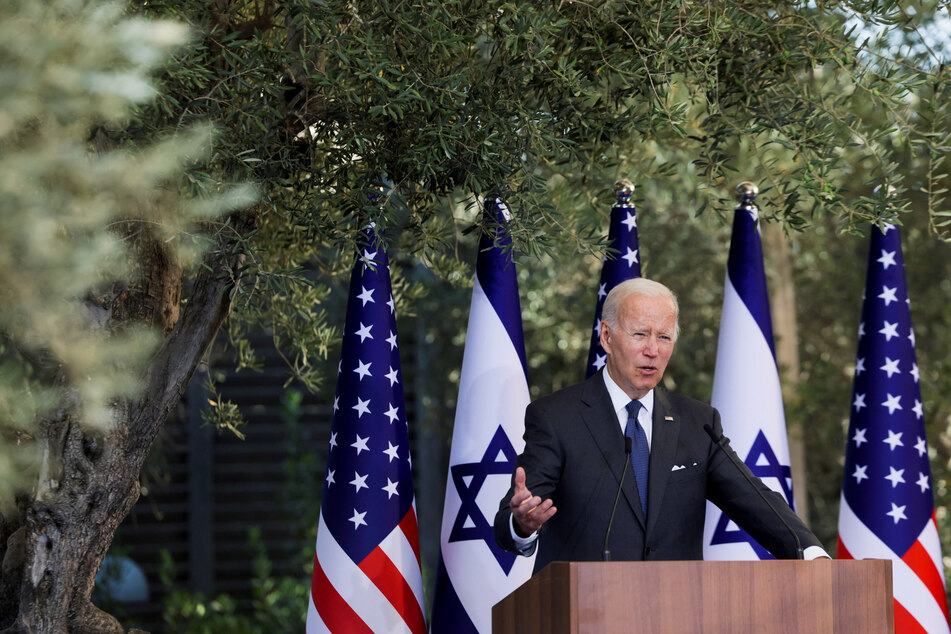 The US is committed to strengthening Israel's capability to defend itself against any threat and would work "with other partners to confront Iran's aggression and destabilizing activities," the statement said.
"The only thing worse than the Iran that exists now is an Iran with nuclear weapons," Biden had told Israeli broadcaster N12.
Iranian President Ebrahim Raisi reacted to the statements, saying during a speech on state television that the "Iranian authority in the region brings security. Unfortunately, some countries are bringing insecurity and terrorism from the West and the United States to the area."
The US and Israel planned to "expand the circle of peace to include ever more Arab and Muslim States," the leaders agreed.
Lapid expressed hope of finding new opportunities to work together in the region.
"We are creating an alliance of moderate countries that believes in peace that believe that our children deserve the opportunity to live a better life," he said.
Biden meets with Palestinian President Mahmoud Abbas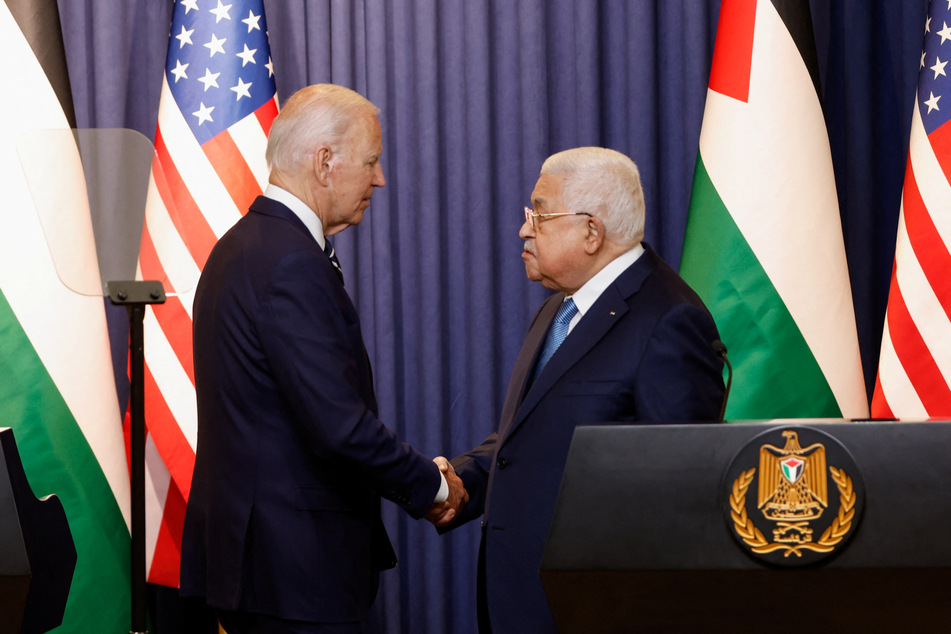 The two leaders stated their commitment to initiatives aimed at improving the economy and quality of life in the Palestinian territories, without going into detail.
On Wednesday, Biden reiterated his support for a two-state solution that would grant the Palestinians an independent state, while recognizing that such an outcome was currently not in sight.
On Friday, Biden is set to meet Palestinian President Mahmoud Abbas in the West Bank. However, his visit is not expected to breathe new life into the Middle East peace process, which has been dormant since 2014.
The US also promised financial assistance to ensure improved access to health care in the Palestinian Territories on Friday. Visiting the Augusta Victoria Hospital in East Jerusalem, Biden promised $100 million in financial aid to an association of hospitals in the region. The money, which would be shared between six facilities, needs to be approved by the US legislature.
Biden plans to announce a total of $316 million in aid during Friday's visit to the West Bank, according to a US official.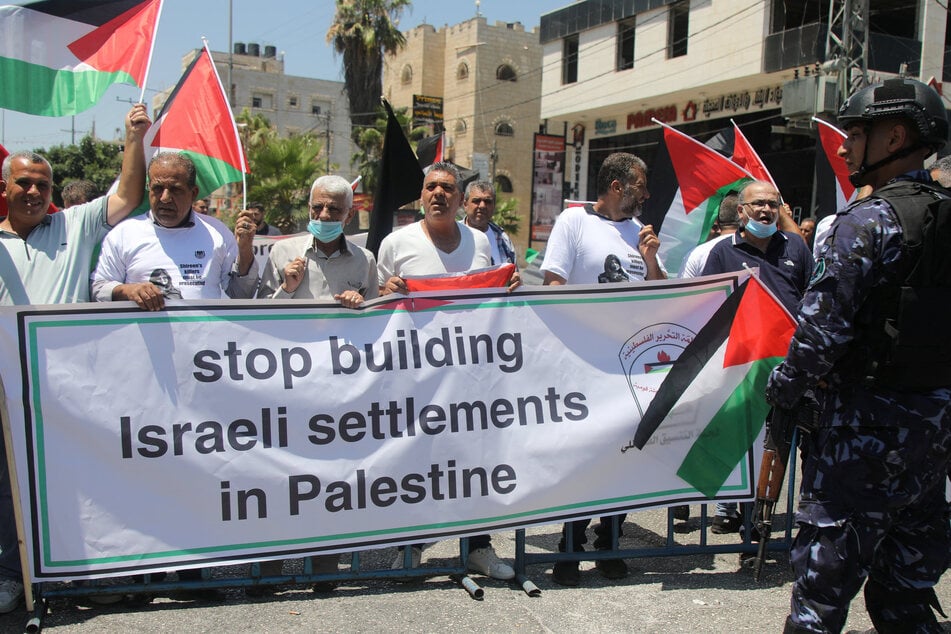 Biden's trip to the region, which will include a controversial visit to Saudi Arabia on Friday, is his first since taking office 18 months ago.
Cover photo: REUTERS