Biden reportedly makes big call on F-16 fighter jets in Ukraine war
Hiroshima, Japan - President Joe Biden plans to let Ukrainian pilots be trained on US F-16 fighter jets, a senior US government official said on the sidelines of the G7 summit that opened in Japan on Friday.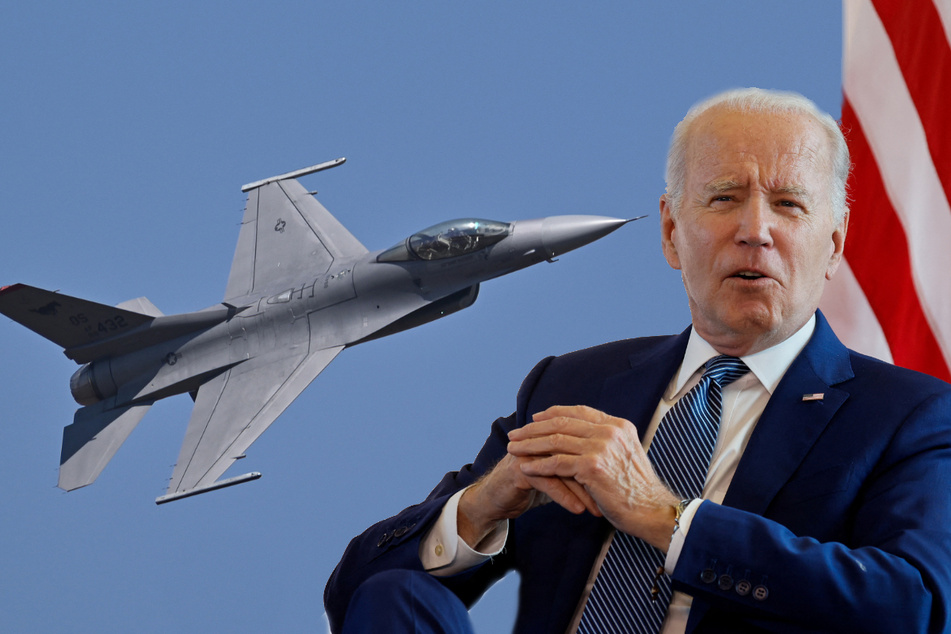 A decision on the delivery of fighter jets to Ukraine is to follow at a later date, according to the official, in a decision greeted by Ukrainian President Volodymyr Zelensky.

Biden told the other G7 leaders the US would support the training of Ukrainian pilots on fourth-generation fighter jets, including the F-16, the official said.
Zelensky has been calling on his supporters to provide fighter jets for months as Kyiv's forces seek to repel Moscow's ongoing war on Ukraine, but until recently, the US president had resisted.
He landed in Tokyo early Saturday morning and will participate in the summit, where the Kremlin's invasion is one of the key main topics being discussed.
G7 powers set out commitment to nuclear disarmament
At the outset of their meeting in the city of Hiroshima, the leaders made a commitment to "achieving a world without nuclear weapons with undiminished security for all."
Hiroshima was destroyed by a US atomic bomb in 1945. Three days later, another bomb hit Nagasaki. The explosions killed well over 100,000 people.
The leaders said the location of their meeting offered a reminder of the unprecedented devastation and immense human suffering faced by the people of Hiroshima and Nagasaki.
They underscored the importance of the 77-year record of non-use of nuclear weapons, while also strongly condemned Russian nuclear rhetoric in a joint declaration and expressing concern about China's nuclear armament.
Cover photo: Collage: Manjunath KIRAN / AFP & REUTERS