Biden says Trump and MAGA Republicans are threat to "our very republic"
Philadelphia, Pennsylvania - Standing in front of Philadelphia's Independence Hall, US President Joe Biden warned on Thursday night that the democracy born there faces an existential threat from former president Donald Trump and his allies.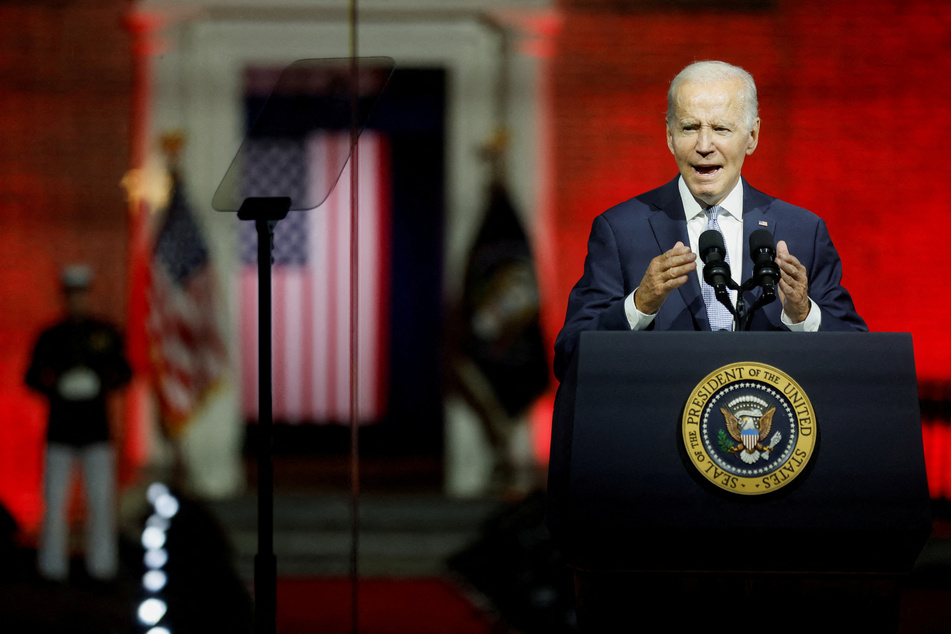 "As I stand here tonight, equality and democracy are under assault. We do ourselves no favor to pretend otherwise," Biden said to open a searing 25-minute address. "Donald Trump and the MAGA Republicans represent an extremism that threatens the foundations of our very republic."
In a sharply critical speech mixing dire concern with calls for voters to choose a different path, Biden pointed to Trump and his supporters' long-running efforts to undermine the 2020 presidential election and excuse the January 6, 2021, riot at the US Capitol, as well as recent attacks on the FBI.
He said the rule of law and future elections are on the brink, with danger lurking in this fall's elections, when numerous Trump-endorsed candidates are seeking critical offices across the country, including some that will have oversight over the 2024 presidential election.
"MAGA Republicans do not respect the Constitution, they do not believe in the rule of law, they do not recognize the will of the people," Biden said, with Independence Hall behind him awash in red and blue lights.
Some of the most prominent Trump acolytes are running in Pennsylvania, including the Republican nominee for governor, state Senator Doug Mastriano, a leading election denier who, if he wins, could oversee election administration in 2024, when Pennsylvania will again be a crucial battleground.
"Democracy cannot survive when one side believes there's only two outcomes to an election: Either they win, or they were cheated," Biden said. "I will not stand by and watch elections in this country stolen by people who simply refuse to accept that they lost."
Cover photo: REUTERS