Cuba: As Biden considers new policies in the wake of protests, what do Cubans want?
Washington DC – A Washington insider revealed the Biden administration is planning several new measures related to its relations with Cuba after anti-government protests swept the island.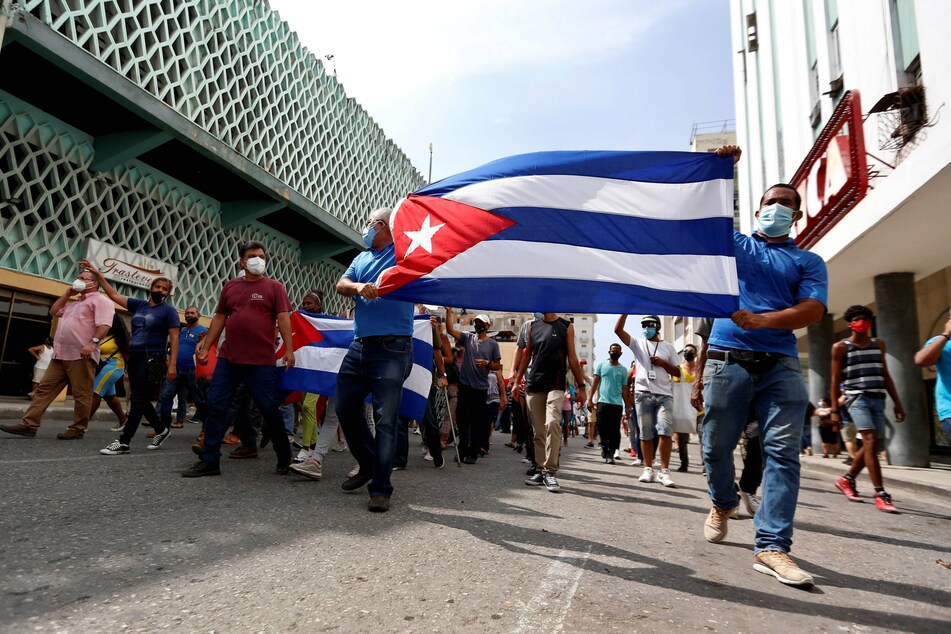 An anonymous source told the Associated Press that Biden is considering upping the number of staff at the US embassy in Havana as well as developing a strategy to allow Cuban Americans to send remittances to relatives on the island without that money ending up in government hands.
While maintaining the bar on remittances, at least for the time being, the Biden administration has also kept up Trump-era sanctions on the country, despite the coronavirus pandemic and an overwhelming UN vote for the US to end its embargo.
Biden's reported changes are tied to the largest anti-government protests in years. As coronavirus infection rates have skyrocketed, food and medical supply shortages and high prices have left many Cubans in a state of unrest.
Though US sanctions certainly don't help matters, many Cubans feel that there is more to the story, with domestic changes necessary to remedy the situation as well.
After reports of mass internet outages, prominent Cuban Americans like Republican Florida Senator Marco Rubio argued that the government shut down access in order to suppress news of the protests on social media. The anonymous Washington insider said the Biden administration is now thinking of increasing internet accessibility on the island in response.
But on the ground in Cuba, some say the situation is not as bad as international media reports make it out to be. Helen Yaffe, University of Glasgow lecturer in economic and social history specializing on Cuba and Latin America, tweeted, "I am reconnected to the internet in Havana, Cuba. Seems that international media reports on the disturbances here have been massively exaggerated and manipulated. There has been calm here (just one incident) since Monday. I will be writing an account soon."
"Cuba is hurting," she added.
Do Cubans want US intervention?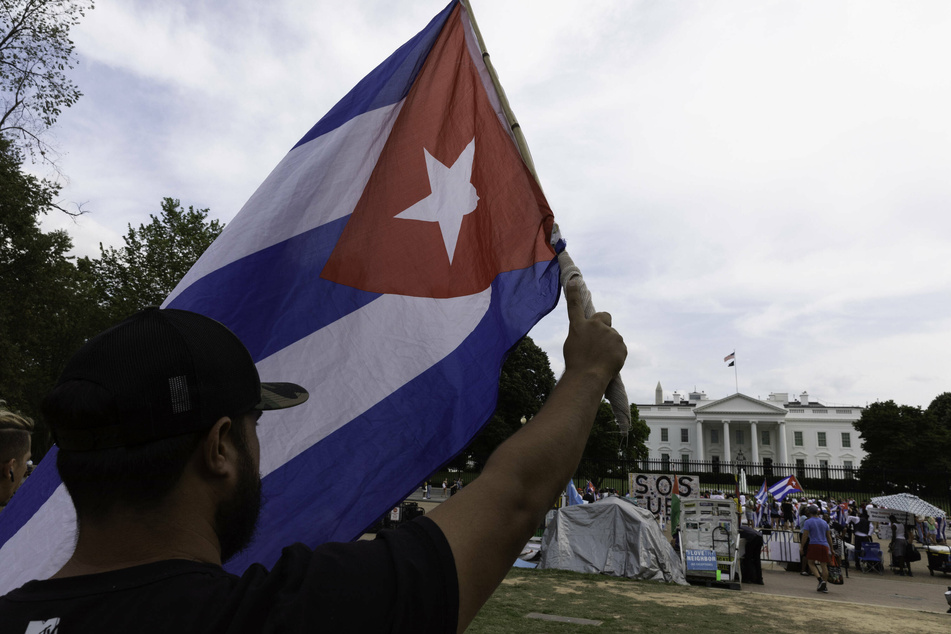 In the US, many Cuban Americans have joined the protests, with some, including Republican Miami Mayor Francis Suarez, even calling for US intervention in the country.
Perspectives in Cuba, however, look a lot different. Belly of the Beast, an independent Cuban journalism collective, asked several residents, and their answers were clear.
"We Cubans need to solve our own problems without interference or intervention," one respondent said.
Another interviewee said, "If a military intervention happens here, anyone could die, not just one side or the other side. Anyone could die because bombs fall anywhere."
"I don't want Cuba to be a star on a flag nor another country's colony," a third answered.
Though it seems pretty definitive US military interference is unwanted, others are warning against an overly black-and-white portrayal of the situation on the ground.
Odette Casamayor-Cisneros, a Cuban-born associate professor of Latin American studies at the University of Pennsylvania, wrote an op-ed arguing that progressives sympathetic to the Cuban cause should avoid dismissing residents' concerns for their material wellbeing and underplaying the violent government repression of protesters.
Instead, she urges good faith actors to continue to advocate for an end to the harmful US embargo, while also acknowledging the valid demands of Cuban protesters on the ground.
Cover photo: IMAGO / Agencia EFE