NYC subway station pays homage to Joe Biden on Inauguration Day
New York, New York - For many New Yorkers who were never fans of Trump from the outset, Joe Biden's inauguration as president came as a relief. Among them, one artist responded to the event in his own creative way.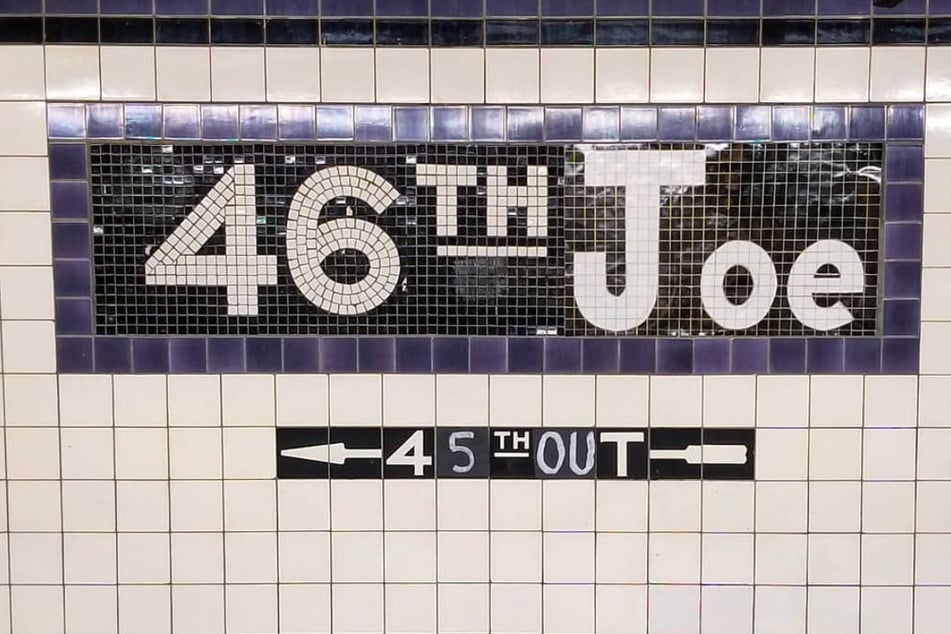 The street artist Adrian Wilson thought the 46th Street Station on the M and R lines in Queens was in urgent need of restoration to match the theme of the day.
Going to the Astoria station on Thursday, Wilson added the name "Joe" to station's tiled wall and changed the exit instructions below it from "46th ST" to "45th OUT" - a not-so-subtle nod to Donald Trump leaving the White House.
He also changed the station's entrance to read "M R BIDEN."
The street artist paid similar tributes to Prince, Aretha Franklin and Ruth Bader Ginsburg after they passed away.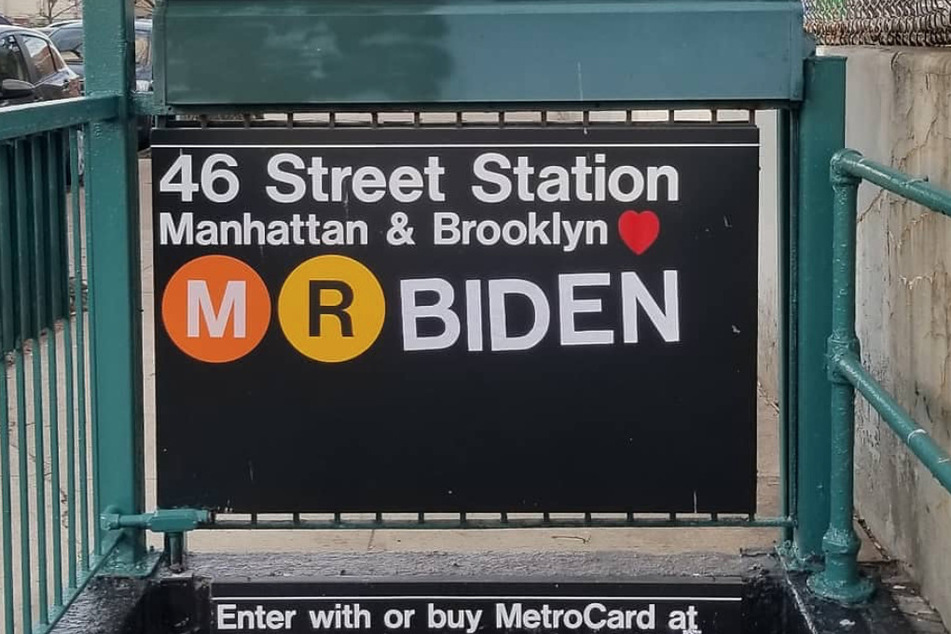 It wasn't the only place Wilson gave a makeover to, in celebration of the inauguration of a new president – or rather, the exit of the former one. He also changed the sign for Thompson Street in Manhattan to "Trump Gone St."
Speaking to Patch, Wilson explained that his new art aims to welcome Joe Biden and say goodbye to former New Yorker and ex-president Trump.
"It's basically a New York City goodbye," he said. "You either leave here because you have to or you want to, and Trump's left New York because he has to."
Cover photo: Adrian Wilson/@plannedalism/Instagram/Screenshot