Biden puts dad jokes on display during Thanksgiving turkey pardons
Washington, DC - President Joe Biden has fulfilled a key presidential responsibility as he pardoned two turkeys ahead of Thanksgiving Day.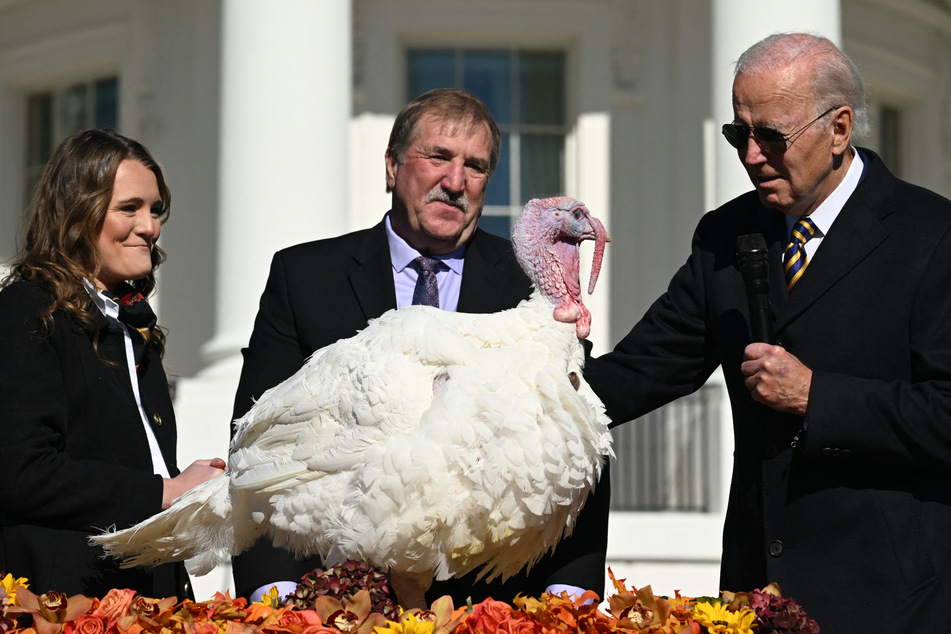 Biden had plenty of dad jokes in his arsenal during the annual turkey pardon ceremony on Monday.
He kicked things off by telling the crowd he didn't want to "gobble up too much time" since it's so cold out, adding that "nobody likes it when their turkey gets cold."
"The only 'red wave' this season is going to be a German Shepherd, Commander, that knocks over the cranberry sauce on our table," Biden joked.
Commander attentively watched the ceremony from the Truman balcony. The dog got into a bit of a heated exchange with the pardoned turkeys as he barked at them from above, to which the feathered animals promptly gobbled back.
The two lucky turkeys who received the presidential pardon were aptly named Chocolate and Chip. Biden quipped that they received the pardon "based on their temperament and commitment to being productive members of society."
The turkeys seemed pretty unbothered by the pomp and circumstance, even walking away from the president while being pardoned.
Congratulations Chocolate and Chip on your presidential honor!
Cover photo: SAUL LOEB / AFP