"Hey Pal!" Joe Biden welcomes new puppy to the White House
Washington DC - The White House has a new Commander!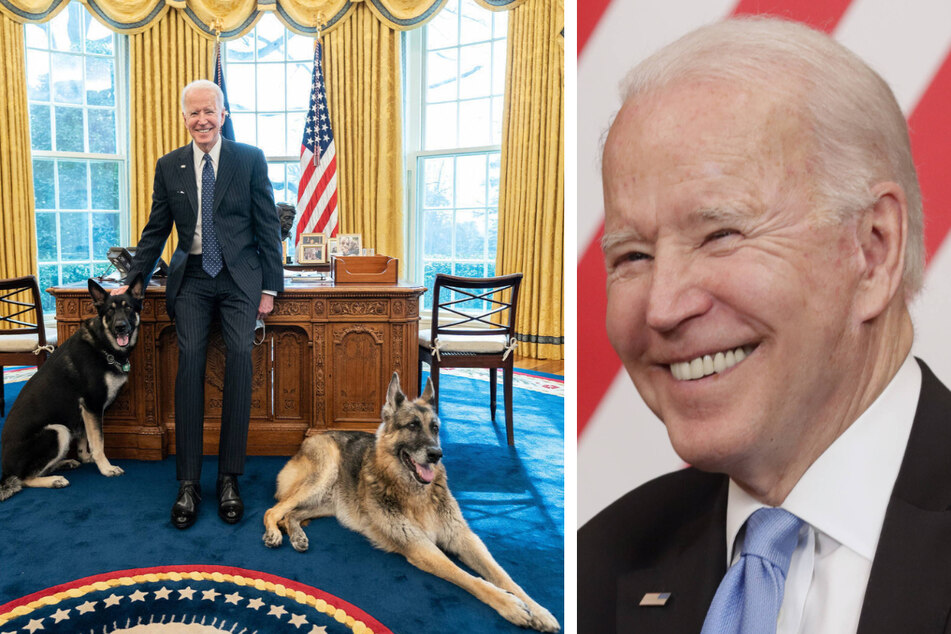 On Monday, President Joe Biden introduced a new First Animal roommate, after his two former German Shepherds have departed from the White House.
The president is a self-confessed dog lover, and shared his joy about his newest pet on Instagram.
"Meet the newest Biden," he posted in a video that read, "Welcome home, Commander!"
Jill Biden's spokesperson confirmed that Commander was a birthday gift to the president from his brother James Biden and his wife Sara. The president celebrated his 79th birthday last month.
The pure-bred German Shepard puppy was born on September 1 and arrived to the White House on Monday, where he can be seen in a new video playing catch with the Commander-in-Chief.
"Hey pal!" the president says. "How you doing?"

Transitioning the first family's two previous German Shepards into the White House was a bit of a rocky road.
Earlier this year, Major injured two people in biting incidents and subsequently underwent special training. He has since been re-homed to a "quieter environment" in Delaware upon experts' recommendation.
In June, the Bidens' second pup Champ passed away at the age of 13.
This Spring, Jill Biden announced a cat was "waiting in the wings" to also join the family. Her spokesperson has confirmed the furry friend will join the crew in January and has been fostered for the last few months.
Champ and Major received their own "indoguration" ceremony when their owners took office in January, as Major made history as the first ever rescue pooch in the White House.
It is unclear whether Commander, and his future feline companion, will receive the same warm welcome.
Cover photo: Collage: IMAGO/Everett Collection & ITAR-TASS