Trump feuds with Lady Gaga and other celebrities backing Biden
Pittsburgh, Pennsylvania - As the 2020 presidential election enters its homestretch, President Donald Trump's campaign has taken aim at Lady Gaga for singing at Joe Biden's final rally in Pittsburgh, Pennsylvania.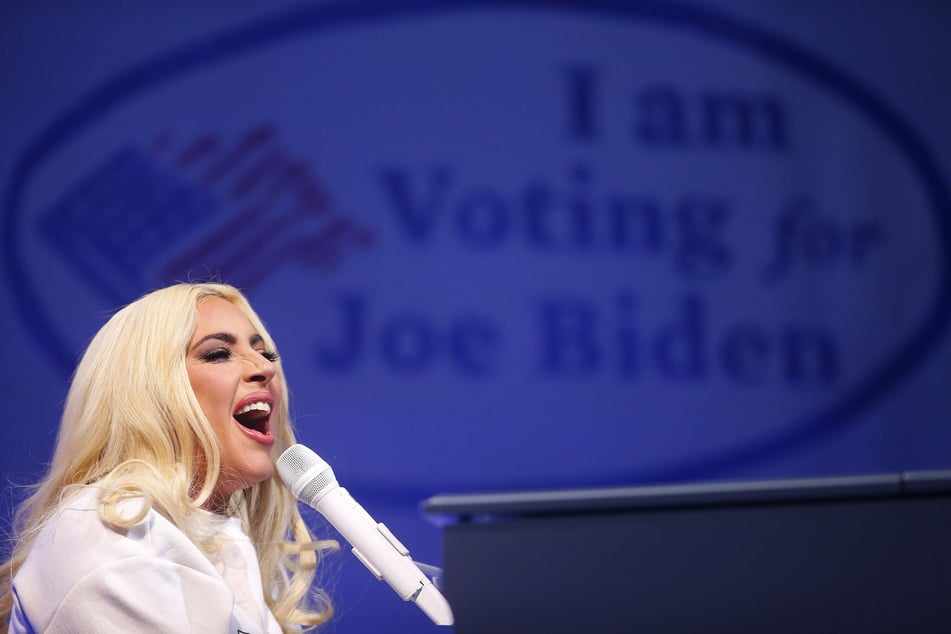 The musician emphatically endorsed the Democratic presidential nominee during an election eve campaign rally in Pittsburgh on Monday.
"To all the women and all the men with daughters and sisters and mothers, everybody, no matter how you identify: now is your chance to vote against Donald Trump, a man who believes his fame gives him the right to grab one of your daughters or sisters or mothers or wives by any part of their bodies," the singer said at the drive-in rally. "Vote for Joe. He's a good person."
The day before, Trump's director of communications, Tim Murtaugh, took to Twitter to denounce Lady Gaga as an "anti-fracking activist".
"Nothing exposes Biden's disdain for the forgotten working men & women of PA like campaigning with anti-fracking activist Lady Gaga," he wrote. Murtaugh claimed Joe Biden would always "prioritize the desires of the liberal Hollywood elite and the radical left."
But the "Born This Way" singer was quick to issue a comeback, sharing the tweet with a comment directed at both Murtaugh and Trump. "HEY TIM HEY @realDonaldTrump SO HAPPY IM GLAD TO BE LIVING RENT FREE in your HEAD. #BidenHarris," she wrote.
Twitter fires back at Biden's celebrity support
Trump himself joined in on Monday morning, tweeting, "Just learned that Sleepy Joe Biden is campaigning in Pennsylvania with Lady Gaga, a proud member of 'Artists Against Fracking.' This is more proof that he would ban Fracking and skyrocket your energy prices..."
But less than 48 hours ahead of the presidential election, Trump took the feud to the next level, attacking Gaga once again at his own November 2 Pennsylvania rally.
"Now he's got Lady Gaga — Lady Gaga. It's not too good. I could tell you stories about Lady Gaga. I know a lot of stories," he announced to a cheering crowd.
Trump was eager to close out his 2020 reelection campaign by attacking the big-name celebrities who've backed his opponent.
Among others, he targeted Jon Bon Jovi, who has endorsed Biden. "Every time I see him, he kisses my ass," he said about the singer.
Cover photo: IMAGO / ZUMA Wire