Lauren Boebert kicked out of Beetlejuice musical in incident caught on video
Denver, Colorado - Representative Lauren Boebert had quite a weekend, as she and a friend were escorted out of a Beetlejuice show for "causing a disturbance."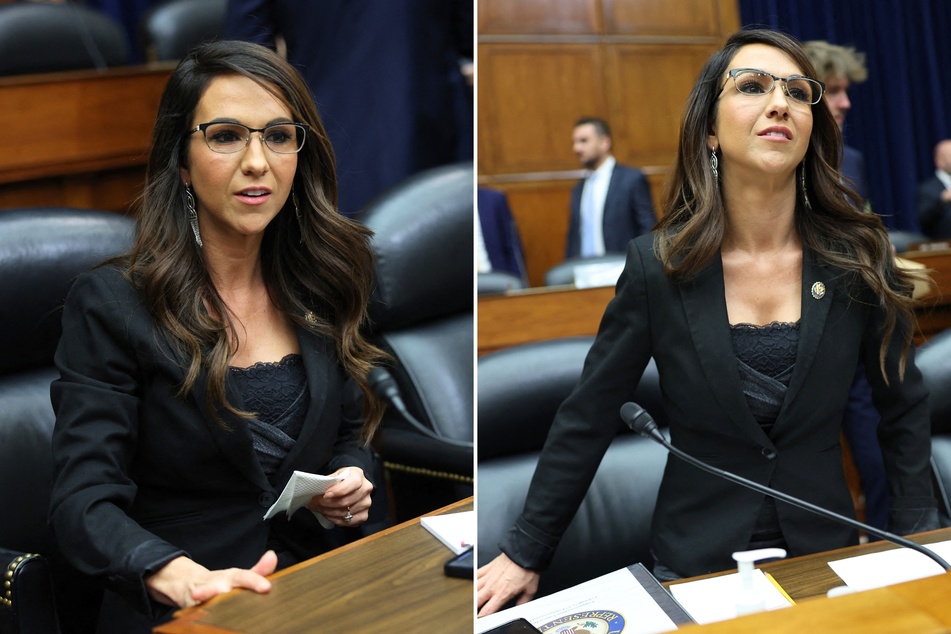 According to an incident report obtained by The Denver Post, Boebert and an unidentified guest attend the musical performance on Sunday at the Buell Theatre in Denver, Colorado.
After multiple attendees complained, the two were issued a warning during the intermission of the show about their disruptive behavior.
Five minutes into the second act of the play, security received "another complaint about the patrons being loud, and at the time (they) were recording."
An usher at the event claims they asked the pair to leave, but they refused. When the usher threatened to contact the police, the two responded "go get them."
The report says the two were then escorted out of the event for vaping, singing loudly, recording the performance, and "causing a disturbance."
On Tuesday, Boebert confirmed the incident, while also playing it down, on social media, joking that she "plead guilty to laughing and singing too loud!"
Footage shows Boebert being escorted out
After Boebert's post on Tuesday, the Denver Arts & Venues group released surveillance footage taken of the incident. As Boebert, who is seen in a low cut dress, is escorted out, she takes a selfie of herself and appears to be arguing with the guards as they guide her to the exit.
Though the video has no audio, the incident report claims Boebert was yelling at the staff "Do you know who I am!?" and "I will be contacting the mayor!"
The theater employees are seen laughing and reacting with shock by her behavior.
Cover photo: Collage: Kevin Dietsch / GETTY IMAGES NORTH AMERICA / Getty Images via AFP