Marjorie Taylor Greene buys Speaker McCarthy's used chapstick for $100,000 in strange auction
Washington DC - Congresswoman Marjorie Taylor Greene (MTG) dropped big money on some chapstick that belonged to one of her favorite political allies.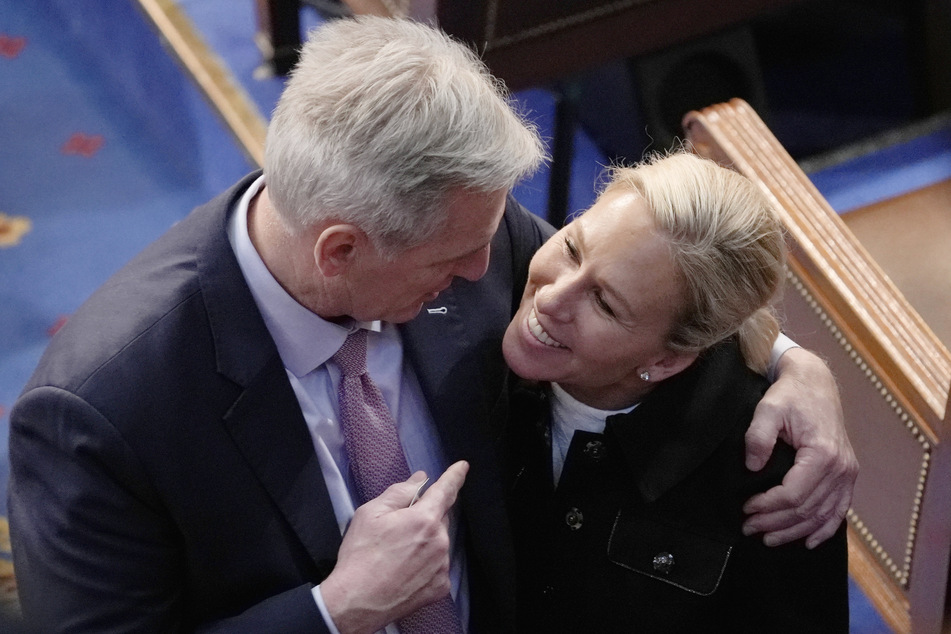 Going once. Going twice. Sold to... MTG?
According to Politico, as House Republicans were supposed to be discussing the debt ceiling, they paused their private weekly meeting on Tuesday to hold an auction for cherry lip balm that had been used by Speaker Kevin McCarthy.

The stunt got the attention of Reps. Cathy McMorris Rodgers of Washington, Stephanie Bice of Oklahoma, and Jason Smith of Missouri, who all threw in bids.
But after McCarthy sweetened the deal by vowing to have dinner with the highest bidder and donors for their campaign, MTG jumped in with a winning bid of $100,000.
In a statement, MTG explained her bid was a donation to the National Republican Congressional Committee to "help Republicans increase our majority in 2024 and defeat the Democrats."
"My constituents will be honored to host a visit with Speaker Kevin McCarthy, who we all think is doing a great job," she added.
The bizarre "fundraiser" got criticism from other politicians, including Minnesota Rep. Ilhan Omar, who said in a tweet that it was "insane" to do "while the country teeters on default."
New York Rep. Nydia Velazquez tweeted a similar sentiment, arguing that spending $100k while gutting "programs that working families rely on" is "GOP priorities in a nutshell."
House Republicans went on to discuss the debt ceiling after the auction, but still have yet to come to an agreement to avoid an economic default.
Cover photo: IMAGO / UPI Photo