Marjorie Taylor Greene gets banned from Twitter again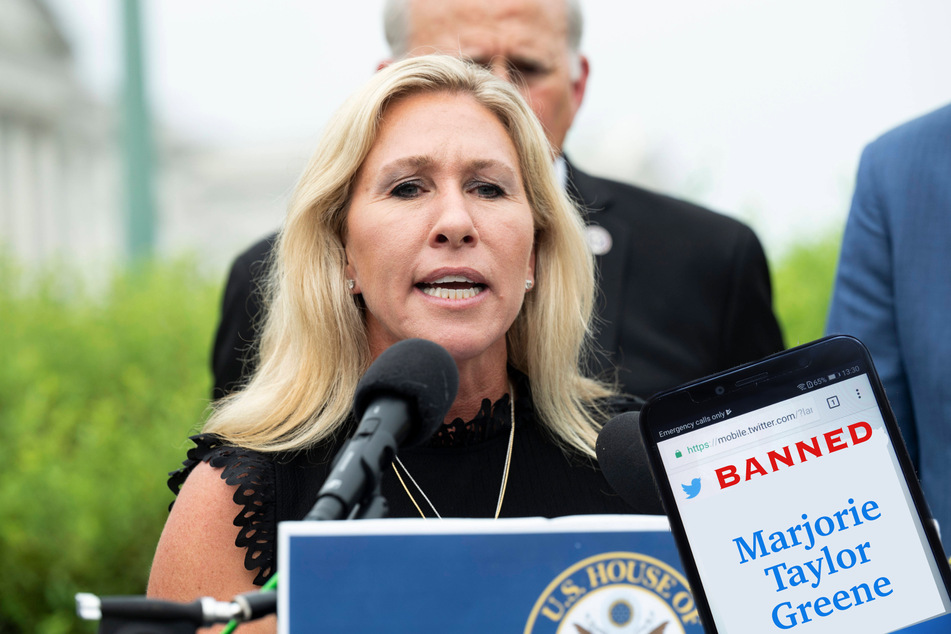 The original tweet has since been removed, but stated, "These vaccines are failing & do not reduce the spread of the virus & neither do masks," according to Tech Crunch.
The Republican politician previously apologized for comparing Covid-19 measures to Nazis persecuting the Jews during the Holocaust, but then made the same comparison just weeks later.
Greene will next face a permanent ban from Twitter based on the platform's strike-policy, given that this is her fourth offense.
Greene's Twitter page is currently on read-only mode. Her last retweet is a criticism of the lack of masking and social distancing at former president Barack Obama's recent 60th birthday party, though Democrats have notoriously pushed masking during the course of the pandemic. It also refers to the new administration as the "communist Biden regime."
Each guest attending the event at Martha's Vineyard was required to present proof of vaccination.
Greene has continually fought against health measures and Covid-19 information from sources like Dr. Anthony Fauci and the CDC. She has even spearheaded a campaign to strip Fauci of his salary entirely.
Greene's last offense only saw her banned from tweeting for a period of 12 hours. If she offends after her account is reinstated this time, she could be permantently banned.
Cover photo: collage: IMAGO / ZUMA Wire & 123RF/ piter2121