Marjorie Taylor Greene gets defensive after video goes viral of boyfriend in drag
Washington DC - Georgia Representative Marjorie Taylor Greene went on the defensive after videos of her boyfriend dressed in drag went viral over the weekend.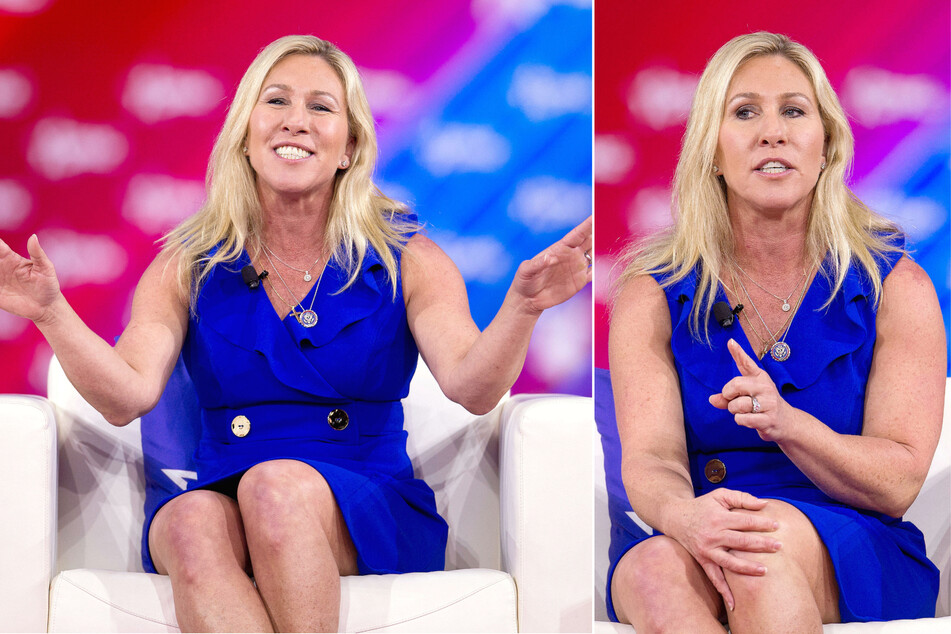 MTG may be incredibly vocal about her opposition to drag, but it appears she's willing to make exceptions when it's someone she knows.
On Sunday, the Twitter account Patriot Takes, which monitors and exposes "right-wing extremism and other threats to Democracy," shared a clip of boyfriend Brian Glenn dressed head-to-toe like an elderly female churchgoer.
"I'm kicking the shoes off," Glenn jokes in the clip. "I may keep the pantyhose on. It does feel kind of good, actually."
While the bit was clearly meant to be funny, social media users couldn't help but point that MTG has described drag as "wrong" and "indoctrination."
The controversial Congresswoman clapped back at critics on Sunday evening, tweeting, "I'm literally lol'ing."
"[Brian] dressed in drag for morning news in Dallas years ago reporting on an upcoming local theater production, and the morons over at Patriot Takes think this is an attack," she said. "Brian loves the throwback and is reposting."
"The left is so stupid," she added.
Glenn, who has also been extremely critical of drag performances, continued his girlfriend's deflection by tweeting, "It's a good thing I have a sense of humor!"
The issue of drag shows has become a central issue to the right, with Florida Governor Ron DeSantis passing bills last week to ban such performances when kids are present.
Cover photo: Collage: IMAGO / ZUMA Wire