DeSantis celebrates signing anti-trans bills by throwing Sharpies at crowd
Tampa, Florida - Governor Ron DeSantis signed anti-trans bills into law in Florida, and celebrated by throwing Sharpies into a crowd.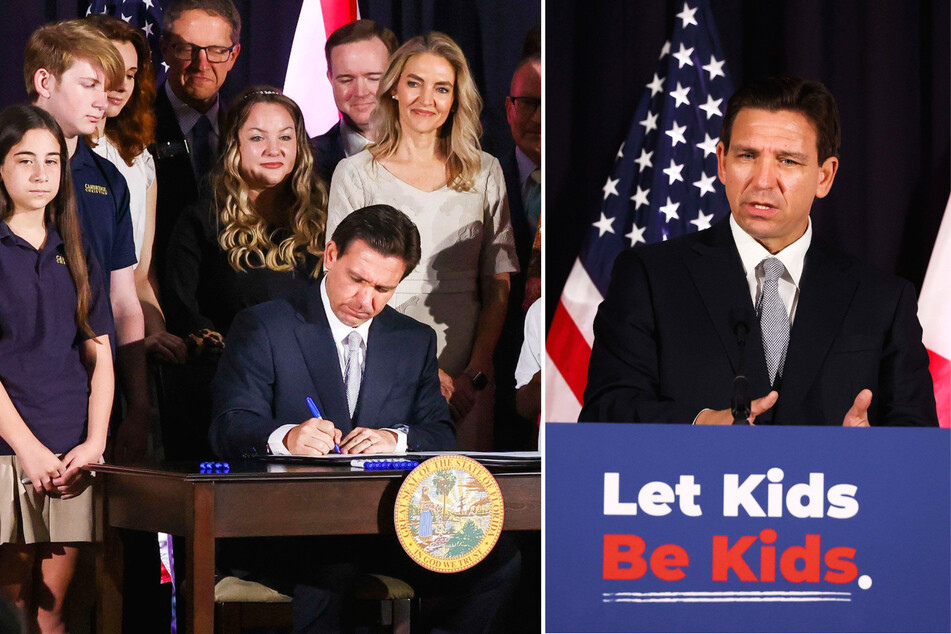 According to The Associated Press, DeSantis signed the bills at the evangelical Cambridge Christian School on Wednesday.
The event reportedly had a campaign-feel to it, with the audience cheering as DeSantis scrawled his name in blue Sharpie, which he proceeded to toss into the crowd to commemorate the moment.
The new legislation effectively bans gender-affirming care for minors, restricts discussion of personal pronouns in schools, bans drag shows, and enforces rules on who can use which bathroom.
"We never did this through all of human history until like, what, two weeks ago?" DeSantis told the crowd. "Now this is something? They're having third-graders declare pronouns? We're not doing the pronoun Olympics in Florida."
The ban on gender-affirming care and drag shows went into effect immediately, while bathroom and pronoun restrictions will go into effect on July 1.
While Democrats have been vocal in their opposition, the bills easily passed in both of the state's chambers, where state Republicans currently hold a super-majority.
Rumor has it that DeSantis plans to make his announcement to enter the 2024 presidential race sometime next week.
Cover photo: Collage: IMAGO / ZUMA Wire