Michelle Obama reveals personal side in second memoir
Washington DC - From the very outset, Michelle Obama makes one thing clear in her second memoir, The Light We Carry: She's a normal person just like her fans and readers.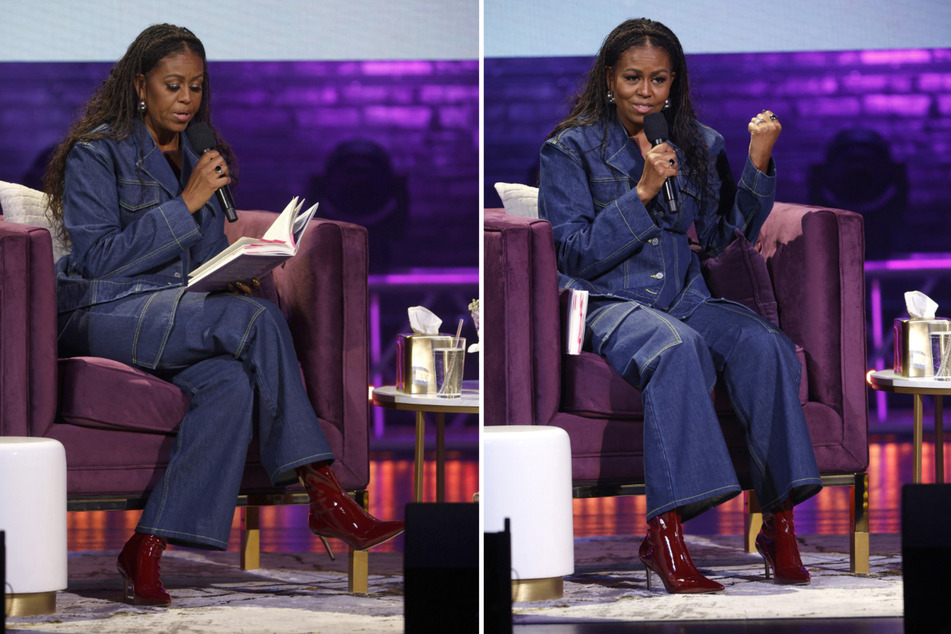 "I, too, lie in bed at night sometimes, wondering whether I'm good enough," the former first lady writes. "I personally have plenty of mornings when I flip on the bathroom light, take one look, and desperately want to flip it off again."
Of course, Michelle Obama has achieved a number of goals, among others as a successful lawyer, mother of two girls, best-selling author, and last but not least, living in the White House as the wife of former President Barack Obama (2009-2017).
But "doubt, uncertainty and unfairness live in those places, too – in fact, they flourish," she says.
It was this kind of personal and unpretentious style of writing that inspired millions of fans around the world with her autobiography Becoming in 2018. Now in her second book the 58-year-old gives readers a peek into her "personal toolbox" as she continues on her life's journey.
"This book is meant to show you what I keep there and why, what I use professionally and personally to help me stay balanced and confident, what keeps me moving forward even during times of high anxiety and stress."
Michelle Obama opens up about her personal life in new memoir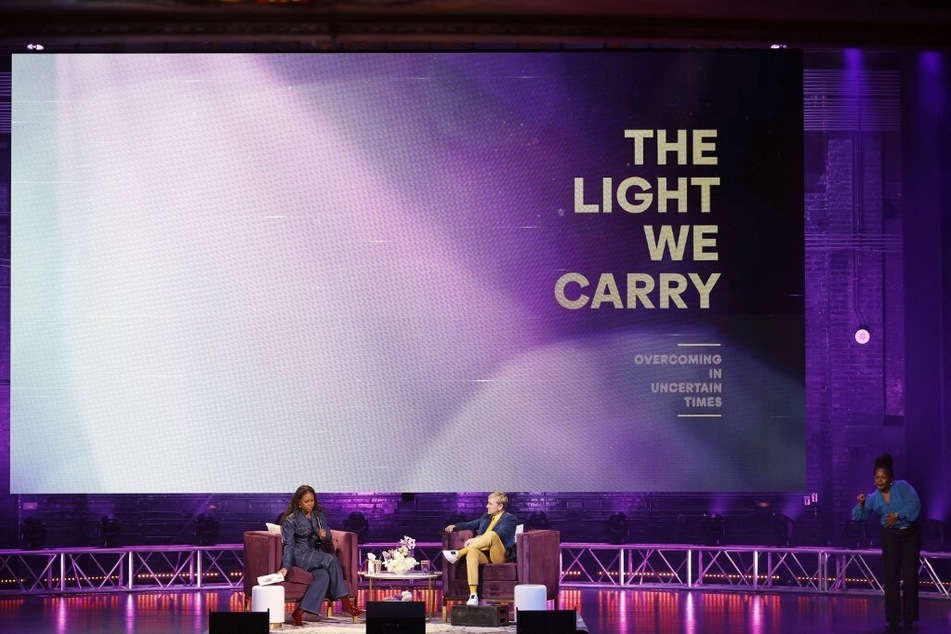 In an interview with dpa, Obama says she has no answer to the question of why so many people are hoping for her advice.
"To be honest, I have wondered this myself over the years, too! Why do people think I have all the answers? Because the reality is that, I really don't. I'm learning just like everyone else."
But she also is aware that for many people, there is meaning in the fact that she was a member of the first Black family in the White House – something that also created a sense of duty for her. She says the aim is to find and develop the light, both the unique and individual.
"If you know your light, you know yourself. You known your own story in an honest way."
The former First Lady writes about herself, her parents, growing up in Chicago, and her circle of friends. She also writes about her famous husband and their two daughters, Malia and Sasha, both of whom have moved out and are sharing an apartment in California.
"Even now, my husband, the former commander-in-chief, can't help but to text cautionary news stories to our daughters – about the dangers of highway driving or walking alone at night.
When they moved to California, he emailed them a lengthy article about earthquake preparedness and offered to have Secret Service give them a natural-disaster-response briefing. (This was met with a polite 'No thanks.')"
Michelle Obama stresses the importance of genuine relationships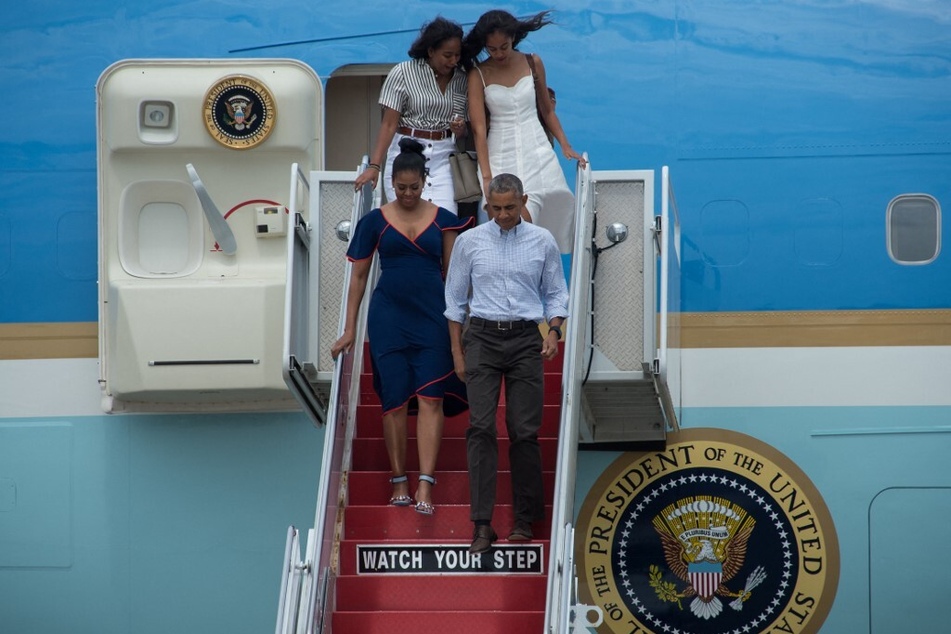 Not every bit of advice that Michelle Obama hands out is original, surprising, or completely new. But as in Becoming, she writes with charm and worldly wisdom and with an openness that keeps the reader turning the page.
"Honestly, it's still a little scary to open up," Obama says. "Writing these two books has taught me that every time I open up and take a step toward others, they take a step right back toward me. And that's powerful."
Genuine relationships are especially important, she writes. "My real friends know what I look like without makeup on, and in bad lighting and at unflattering angles. They've seen me messy. They probably even know what my feet smell like. But more important, they know my truest feelings, my truest self, and I know theirs."
Behind the "glittery side of my life with Barack," there is often some hard work to be done, she says. "I've made a fairly deliberate effort to blow holes in the myth that my husband is a perfect man, or ours is a perfect marriage, or that love, in general, is any sort of breezy endeavor."
Michelle Obama finds peace in the little things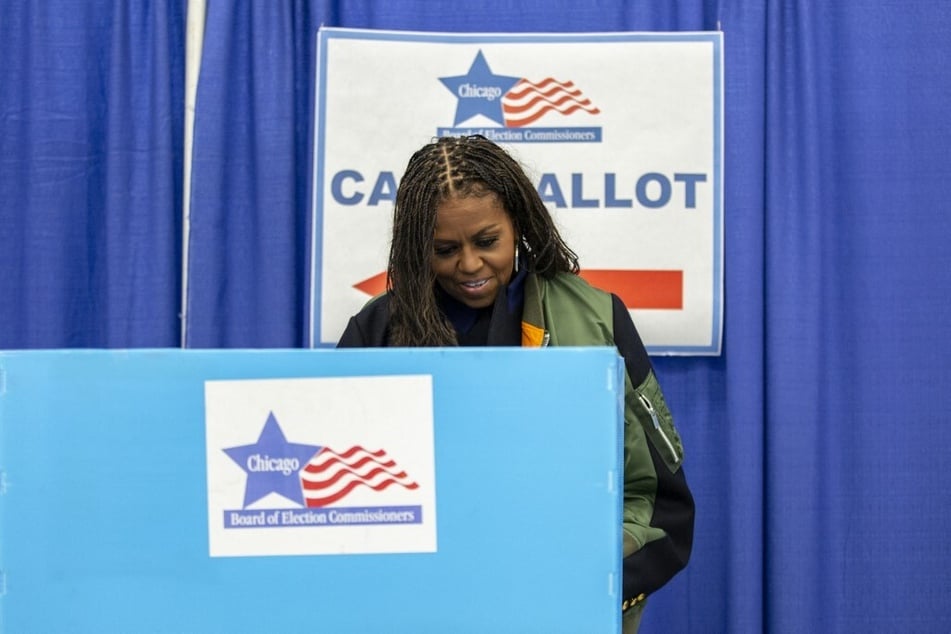 Much of the advice stems from Michelle Obama's own childhood. "Even the popular, confident kids, I used to tell my daughters, are privately scared – just slightly better at hiding their own efforts to fit in."
Or this: "Go forth with a spoonful of fear and return with a wagonful of confidence."
But some of the advice is new, things she learned during the pandemic. She reveals that she suffered feelings which bordered on depression, and that she was plagued by a "sense of hopelessness."
So how did she cope? Knitting.
"One of the things I talk about in this book is the power of small – how small actions and gestures can give us space to reset and restore ourselves. For me these days, that still means a lot of knitting. Knitting allows me the space to do something small to find calm and serenity in the midst of everything that's going on," she told dpa.
"That simple act has meant so much to me these past couple of years as we've dealt with crisis after crisis on a global scale."
The former First Lady continues to knit whenever, wherever.
"I now knit while talking to my mom on the phone, during Zoom meetings with my team from the office, and on summer afternoons when friends come to sit on our back patio. Knitting has made watching the evening news a little less stressful."
Cover photo: Collage: TASOS KATOPODIS / GETTY IMAGES NORTH AMERICA / Getty Images via AFP