Rep. Jamaal Bowman allegedly triggered fire alarm to stall spending bill vote
Washington DC - Democratic House Representative Jamaal Bowman is facing heat after he allegedly pulled a fire alarm in an attempt to stall voting on a funding measure.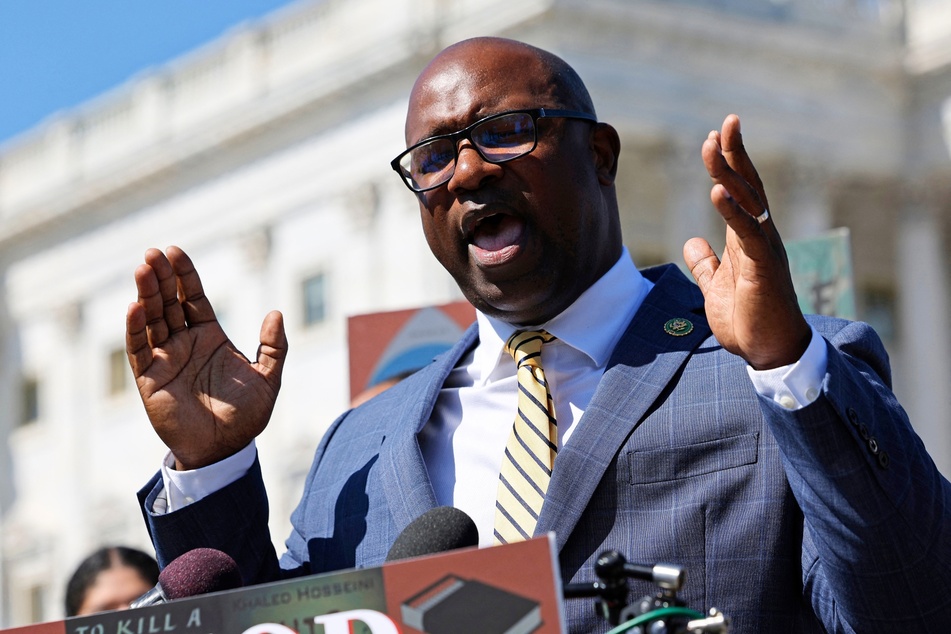 According to CNN, as the House of Representatives convened at the Cannon House Office Building on Saturday morning to vote on a government spending bill, Bowman was caught in surveillance footage setting off the building's fire alarm.
"As I was rushing to make a vote, I came to a door that is usually open for votes, but today would not open," Bowman explained in a statement.
"I am embarrassed to admit that I activated the fire alarm, mistakenly thinking it would open the door," he said. "I regret this and sincerely apologize for any confusion this caused."
The New York Congressman went on to insist that he was not trying to delay the vote as some have suspected, arguing that "It was the exact opposite – I was trying urgently to get to a vote... to keep our government open."
While Bowman insists it was an "accident," many of his fellow politicians aren't at all convinced.
House members call for Jamaal Bowman to be prosecuted for his stunt.
Georgia Rep. Marjorie Taylor Greene, who has beefed with Bowman in the past, took to social media to complain about his actions and called on the Department of Justice to "prosecute him using the same law they used to prosecute [January 6] defendants for interfering with an official proceeding."
Fellow New York Rep. Nicole Malliotakis shared similar sentiments, arguing that his action "warrants expulsion" and vowed that she will soon be "introducing a resolution to do just that."
House Speaker Kevin McCarthy also weighed in, stating "This should not go without punishment."
Cover photo: Chip Somodevilla / GETTY IMAGES NORTH AMERICA / Getty Images via AFP