Robert F. Kennedy Jr. expresses 9/11 skepticism: "There's strange things that happened"
Washington DC - Democratic presidential candidate Robert F. Kennedy Jr. isn't convinced that the government's account of what happened during the September 11 attacks is completely accurate.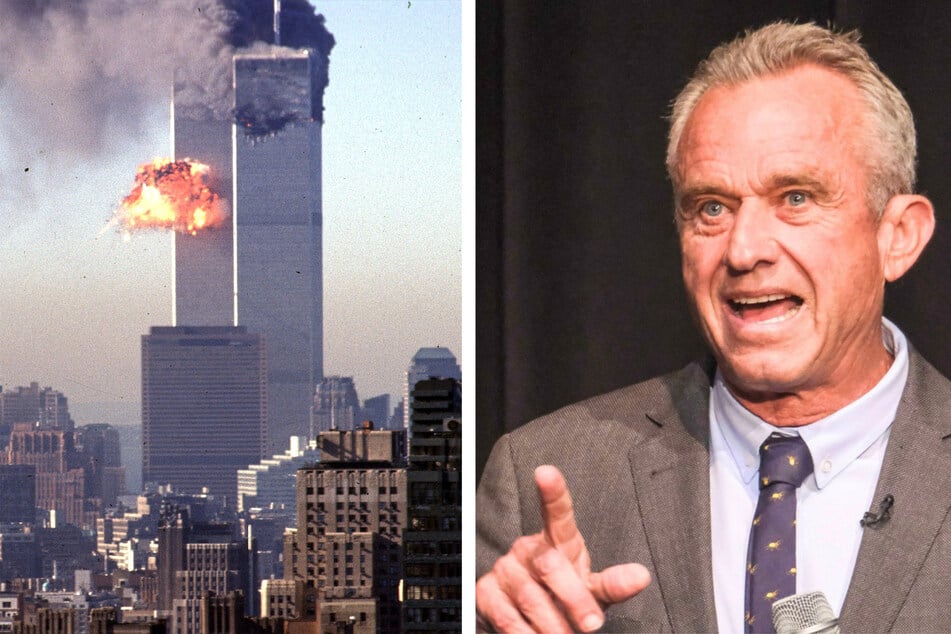 RFK recently did an interview with In The Room podcast host Peter Bergen, where he was asked if he actually "bought" the explanation that "Al-Qaeda attacked us on 9/11."
"I don't know what happened on 9/11," he initially responded. "I understand what the official explanation is. I understand that there is dissent... I haven't examined it. I'm not a good person to talk to about it."
He went on to avoid identifying himself as a 9/11 truther, but expressed heavy skepticism that al-Qaeda was to blame, stating "there's strange things that happened."
When pressed on what he meant by "strange things," he argued that World Trade building 7 "came down" though it was never hit by a plane.
"There's pictures of it collapsing. There's nothing collapsing on top of it," he explained. "I don't want to argue any theories about this because all I've heard is questions... But what you're repeating now, I know not to be true."
Is RFK winning with liberals or conservatives?
RFK is running against President Joe Biden for the White House in 2024, but his chances of winning are a long shot. Recent Democratic Primary polls have Kennedy with a polling average of 15% among voters, a long way from beating Biden's lead at 63%.
As RFK has become known for sharing conspiracy theories, such as anti-vaccine sentiments which he has been pushing for years, he has struggled to connect with liberal voters. Yet he has found popularity with far-right conservatives including Donald Trump, who described RFK as a "common sense guy."
Republican presidential candidate Vivek Ramaswamy expressed similar, but more aggressive, skepticism about the September 11th attacks during an interview in August, explaining, "I want the truth about 9/11."
Cover photo: Collage: SETH MCALLISTER / AFP & IMAGO / ZUMA Wire