Ron DeSantis' camp claps back at Donald Trump over abortion shade
Tallahassee, Florida - Governor Ron DeSantis' presidential campaign has gone on the defensive after Donald Trump attacked his record on abortion in a recent interview.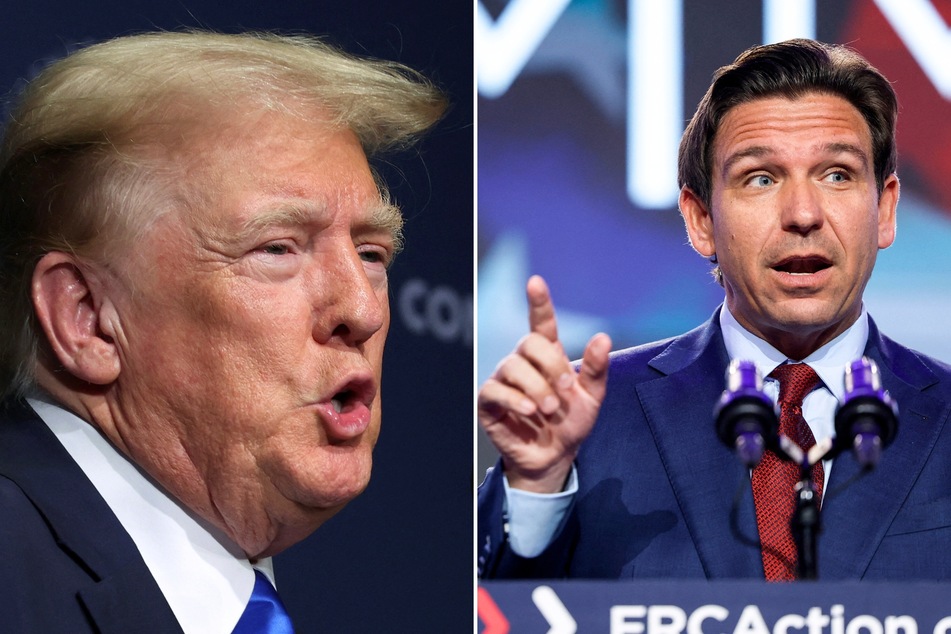 Trump recently sat down for an interview with NBC where he was asked if he plans to enact a federal ban on abortion if he wins re-election in 2024.
Trump refused to say at what week of pregnancy he would be interested in placing a national abortion law on, and instead took a shot at DeSantis, his biggest rival in the GOP primaries.
"I mean 'DeSanctus' was willing to sign a five-week and six-week ban," Trump told host Kristen Welker. "I think what he did was a terrible thing and a terrible mistake."
A social media account in support of the governor's campaign, called DeSantis War Room, shared a scathing response on X, the platform formerly known as Twitter.
"Trump says he will compromise with Democrats on abortion so that they're nice to him," the War Room said. "Then he says it's 'a terrible thing' babies with heartbeats are protected in Iowa, Florida, and South Carolina."
"Ron DeSantis will never sell out conservatives to win praise from corporate media or the Left," the group added.
Who's more far-right: Donald Trump or Ron DeSantis?
During the 2024 race, DeSantis has tried to sell himself as being farther to the right than Trump in an attempt to appeal to evangelical conservative voters, repeatedly touting his abortion record during his time as Florida's governor, which includes a six-week abortion ban he helped pass in April.
Andrew Romeo, the communications director for the DeSantis campaign, shared the War Room's post on X, and attacked Trump's willingness to work with the other side of the political aisle.
"We've already seen the disastrous results of Donald Trump compromising with Democrats: over $7 trillion in new debt, an unfinished border wall, and the jailbreak First Step Act letting violent criminals back on to the streets," Romeo said.
"Republicans across the country know that Ron DeSantis will never back down," he added.
Cover photo: Collage: ALEX WONG & Anna Moneymaker / GETTY IMAGES NORTH AMERICA / Getty Images via AFP