Putin slams US in State of the Nation address and suspends nuclear arms treaty
Moscow, Russia - Shortly before the first anniversary of the full-scale invasion of Ukraine he ordered, Russian President Vladimir Putin blamed the West for the war during his highly anticipated State of the Nation address, in which he also announced the suspension of a key nuclear arms treaty.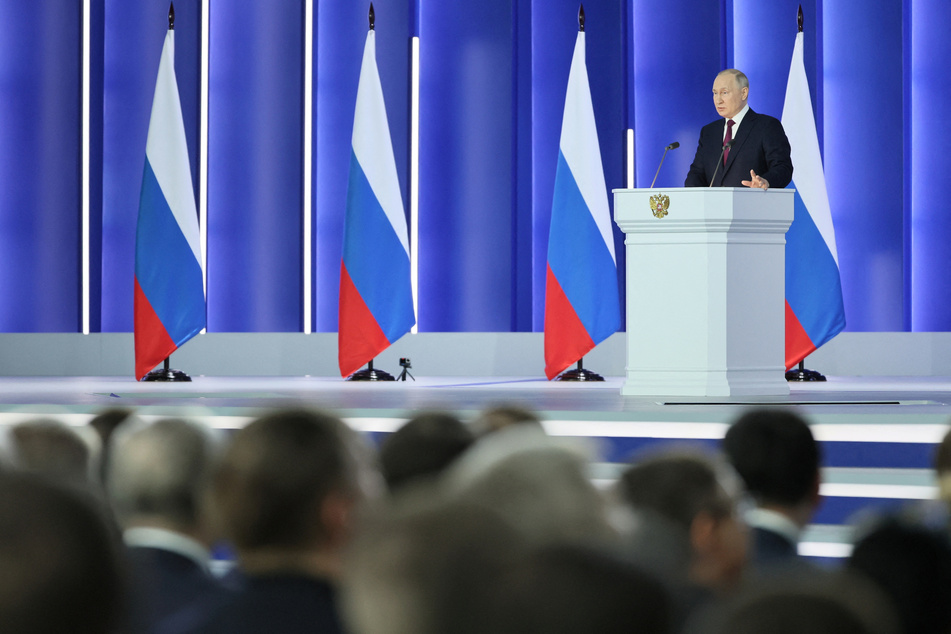 "They started the war," Putin said on Tuesday, referring to the US and Western states at the beginning of his speech. Russia was merely trying to stop the fighting, the Russian leader claimed in his address to representatives of the Federal Assembly state legislature.
Once again, Putin said that a "neo-Nazi regime" was in power in Ukraine and that the country was a hostage to "its western masters."
The "special military operation," as Moscow calls the war, will continue, he said. "Step by step, carefully and consistently, we will solve the tasks ahead of us."
He also promised reconstruction and jobs to the territories annexed by Moscow in Ukraine. There would also be major new programs for the development of the four "new subjects," businesses would be rebuilt, and new jobs created, Putin added, to the applause of hundreds of listeners who rose from their seats in a standing ovation.
So far, however, Russia controls only part of the territories of Luhansk, Donetsk, Zaporizhzhya and Kherson, which were annexed in violation of international law. Ukraine has vowed to liberate the territories from Russian occupation again. Thousands of people have already died in the fighting.
During a minute's silence, Putin and the audience commemorated the war's dead.
Putin suspends participation in New START treaty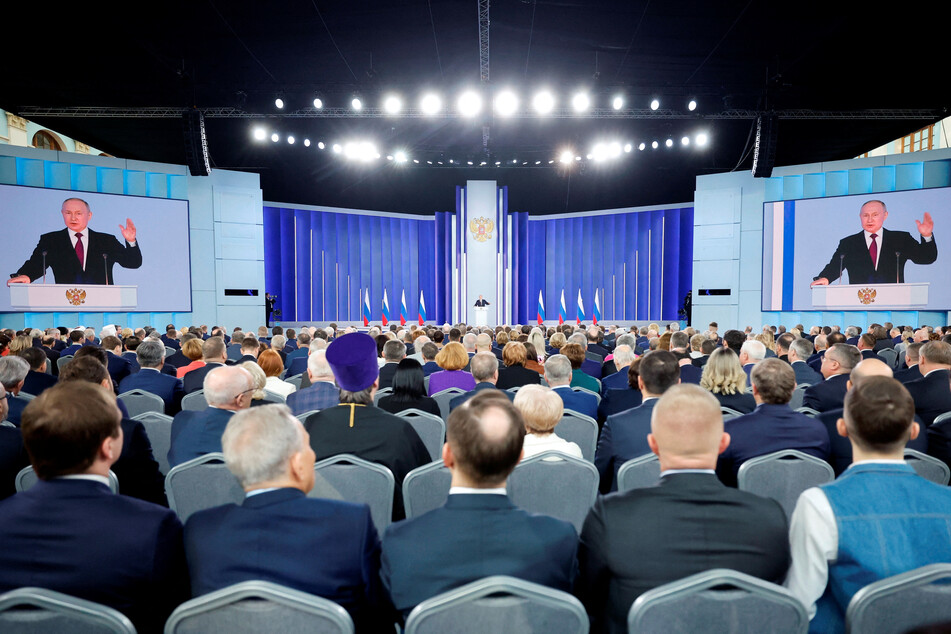 Putin also announced a major push to modernize the Russian military, while also unilaterally suspending the last major nuclear disarmament treaty with the US, the New START treaty.
"The level of equipment of Russia's nuclear deterrent forces with the latest systems is now 91.3%," he said. "Now – taking into account our accumulated experience – we must achieve such a high level of quality in all parts of the armed forces."
Russia's participation in START was being suspended over a lack of cooperation from the US and NATO, which he slammed for "hypocrisy" and "idiocy." At one point, he pivoted to railing against gay marriage and other culture war issues favored by the far right.
Friday will mark one year since Russia officially launched its full-scale war against Ukraine, though it has been anything but successful in recent months. International observers say that Russia's army has serious problems, especially with its military equipment.
Putin's appearance was his 18th State of the Nation address to date. The previous one was almost two years ago and took place in April 2021. There was none last year, which Putin had explained due to a very high "dynamics of events."
Cover photo: via REUTERS