Groundbreaking New Jersey Reparations Council announces second public session
Newark, New Jersey - The first-of-its-kind New Jersey Reparations Council has announced its second online public session.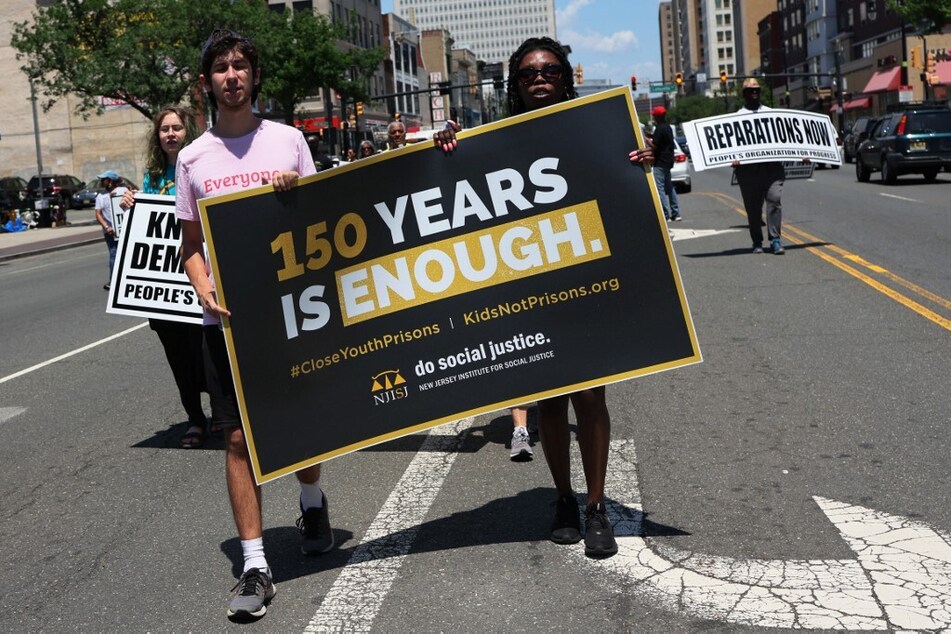 The New Jersey Reparations Council is holding its second virtual session on December 4 at 6:30 PM ET, focused on segregation in the Garden State.
Convened by the New Jersey Institute for Social Justice and launched on Juneteenth 2023, the council consists of more than 55 experts organized into nine committees, all tasked with examining the state's legacy of enslavement and racial discrimination and developing a slate of policies to address ongoing harms.
The council, chaired by Taja-Nia Henderson of Rutgers Law School and Khalil Gibran Muhammad of the Harvard Kennedy School, held its first session in September. A panel of experts discussed the history of slavery in New Jersey, from its inception as a European colony in the 17th century to its ratification of the 13th Amendment.
The first session also included powerful testimony from New Jerseyans demanding an end to generations of abuse and concrete measures for redress.
The New Jersey Reparations Council is set to release its final report and recommendations on Juneteenth 2025.
New Jerseyans around the state are invited to make their voices heard by submitting public comments at any time on the council's website.
Cover photo: MICHAEL M. SANTIAGO / GETTY IMAGES NORTH AMERICA / GETTY IMAGES VIA AFP