New Jersey Reparations Council's first session uncovers long history of slavery and racial abuse
Newark, New Jersey - The groundbreaking New Jersey Reparations Council kicked off its first public session on Tuesday exploring the state's legacy of enslavement – a history long hidden in plain sight.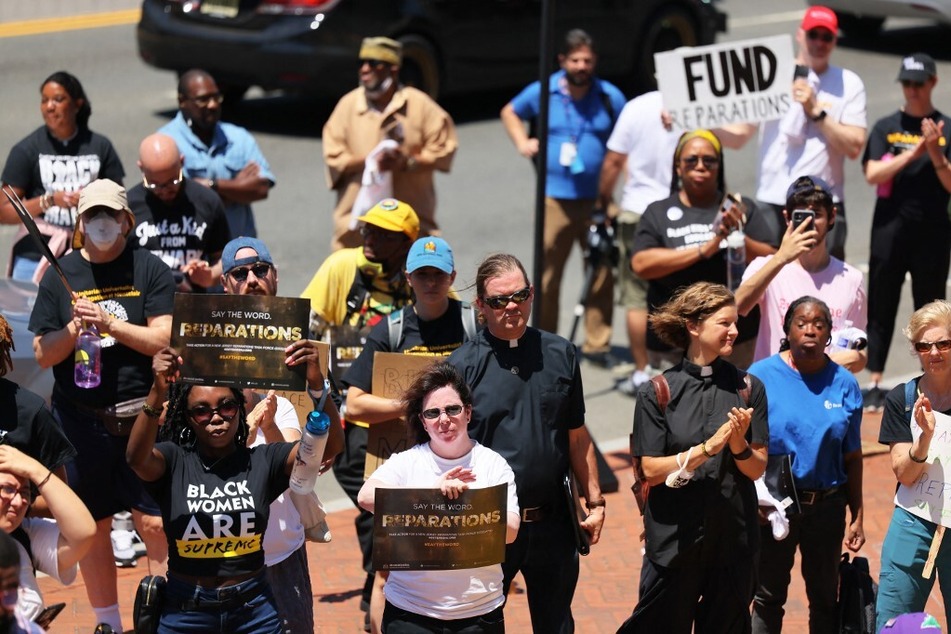 New Jersey's present-day racial disparities across wealth, education, employment, housing, health care, and the criminal-legal system are not by coincidence, but rather by design, advocates argued as the session began.
Undoing the damage will require taking a hard look at the truths of enslavement and structural racism in the state and developing a set of targeted policies to right those wrongs.
The New Jersey Reparations Council, convened by the New Jersey Institute for Social Justice (NJISJ) and launched on Juneteenth 2023, is a first-of-its-kind commission to do just that. The body consists of more than 55 experts organized into nine committees.
The council's first virtual public session, live-streamed on YouTube, brought together members of the History of Slavery in New Jersey Committee with residents across the state to examine slavery's role in New Jersey, from its inception as a European colony in the 17th century to its ratification of the 13th Amendment.
Part of that work involves busting the myth that slavery never existed in New Jersey, or that it was a milder, gentler form of exploitation than in the American South.
"Although slavery shaped every aspect of New Jersey, too many believe that it never happened here," pointed out NJISJ President and CEO Ryan P. Haygood. "New Jersey's original sin of slavery and its lasting sting tell a very different story."
New Jersey's origins as the "slave state of the North"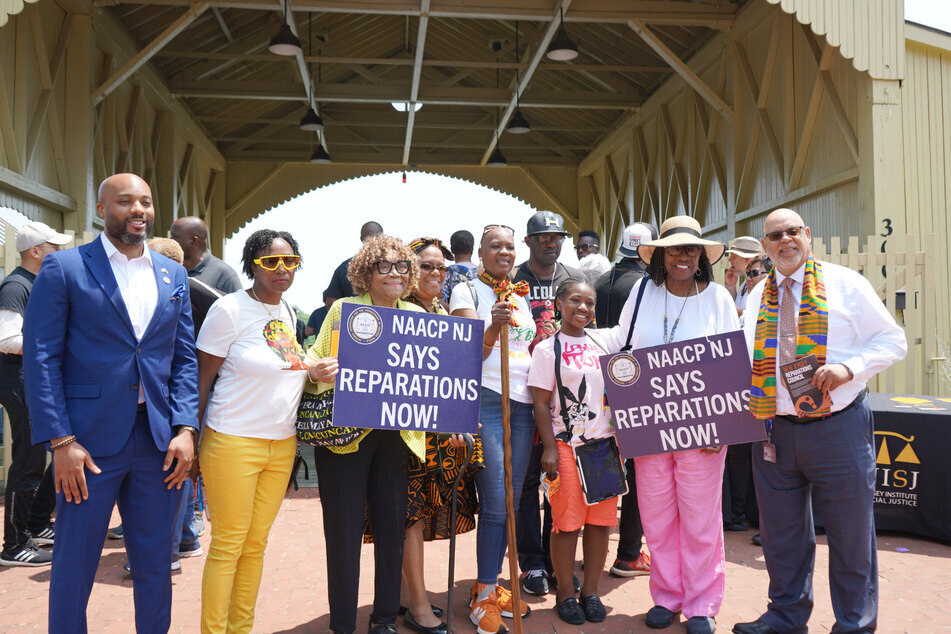 Far from innocent in the history of Black enslavement, New Jersey's status as the "slave state of the North" began with the arrival of the first European colonists in the area.
"All Europeans who left Europe for the Americas had a hand in or benefitted from the enslavement of Africans," noted Dr. Marisa Fuentes of Rutgers University.
The Dutch used slave labor in the 17th century to clear land, construct towns, build houses and stores, lay roads, grow food, and erect fortifications and military installations in the colony of New Netherland, which later became New Jersey.
Once the British took full control of the area, investment in slavery and the slave trade saw a sharp uptick, as Queen Anne sought to guarantee "a constant and sufficient supply of merchantable negroes at moderate rates." White colonists were granted considerable plots of land for each enslaved person in their possession, creating incentives for further human trafficking and exploitation. Meanwhile, laws were passed to trap Black people in bondage and maximize profits for white abusers.
As cash crops like tobacco, corn, and wheat grew in popularity, white colonists began increasingly seizing land from Indigenous Peoples to set up plantations where they forced Africans to labor. Black people in many cases had to build the very plantations on which they would be enslaved for life.
"The economic dependence that the North had on slavery didn't end during the American Revolution, and it didn't even end after the revolution. Slavery was never a 'Southern problem,'" explained Dr. Leslie Alexander of Rutgers University.
"The experience of slavery – not the size and the scale, but the nature and experience of slavery – was nearly indistinguishable from the Southern colonies or the Caribbean."
New Jersey brought to abolition "kicking and screaming"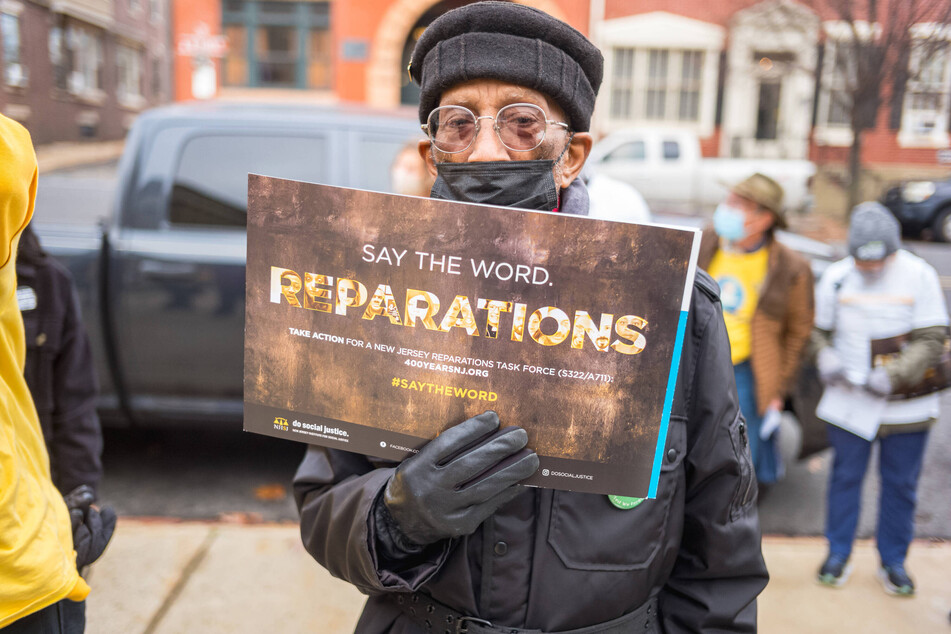 Moving into the 19th century, New Jersey continued to hold tight to the institution of slavery.
The state passed the Act of Gradual Abolition in 1804, which delayed true emancipation for decades.
After that, slaveholders had to file with the county clerk a certificate of birth for each child born to an enslaved mother. The slaveholder was required to care for child for up to a year. After that, the slaveholder could get a monthly stipend by bounding the child out to another slaveholder – a system historians have described as compensated abolition in disguise, committee co-director Beverly Mills explained.
By 1830, more than two-thirds of all people enslaved in the North lived in New Jersey.
Chattel slavery and involuntary servitude continued until 1866, when the state finally ratified the 13th Amendment outlawing slavery except as a form of criminal punishment.
"New Jersey came to its 13th Amendment, its abolition of slavery, kicking and screaming. This was not a place where freedom was met with open arms," said Dr. Taja-Nia Henderson of Rutgers Law School, co-chair of the New Jersey Reparations Council.
"In fact, this is a place where freedom was met with serious resistance at every level of local and state government."
New Jersey residents demand reparations for generations of abuse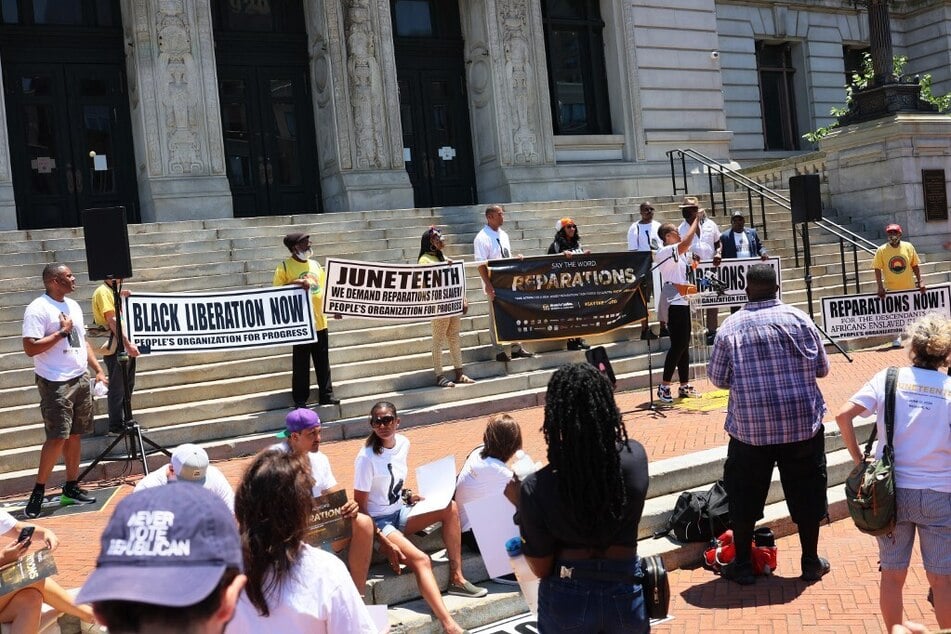 The institution of slavery in New Jersey was not only driven by economic profits, but also by the social and political capital that came with owning other human beings.
"Enslavers in New Jersey were as committed to their financial wealth as they were to their sense of social, political superiority, and bred into the very idea of the institution of slavery is the notion of white supremacy," Alexander said.
While white colonizers set out to erase the identities and cultures of enslaved people, the panel's researchers have sought to restore a sense of humanity to those whose lives were taken.
"These are not nameless, unknown, never-to-be-known faces. These are our ancestors. These are people whose people persist, and they had lives, they had dreams, their families had aspirations, they were loved – and they were stolen," Henderson insisted.
For many members of the committee and the public, the pain stemming from this history – and its ongoing effects – was palpable.
"Slaves were branded, right? I still see brands today. There are still so many spiritual, physical, and mental effects on Black people in the area," said Reverend Brittini Palmer of Trenton.
"I feel my ancestors screaming out and saying we need racial reckoning right now. It's time for change," added committee co-director Elaine Buck. "We're not afraid to say the word 'reparations.' Reparations really are due to us."
The New Jersey Reparations Council is set to hold its second virtual public hearing in December 2023, focused on Segregation in New Jersey. The public is invited to submit comments at any time on the council's website.
Cover photo: MICHAEL M. SANTIAGO / GETTY IMAGES NORTH AMERICA / GETTY IMAGES VIA AFP