New Jersey racial justice advocates to launch first-of-its-kind reparations council!
Perth Amboy, New Jersey - This Juneteenth, racial justice advocates in New Jersey are set to launch a first-of-its-kind reparations council even as legislative action remains stalled.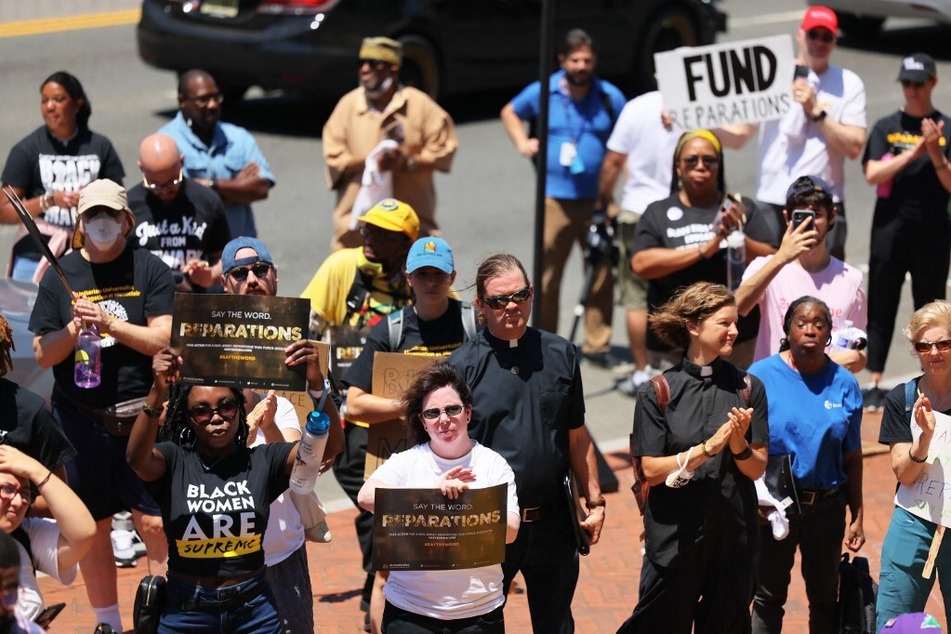 New Jersey is a Northern state, but for many Black residents, its image of progressivism belies a very different reality.

Dubbed the "slave state of the North," New Jersey by 1830 had more than two-thirds of all enslaved Black people above the Mason-Dixon Line. Emancipation did not come until 1866, when New Jersey became the last Northern state to abolish slavery.
This history, along with decades of housing discrimination, predatory lending practices, mass incarceration, and other racist policies, has led to New Jersey having some of the most striking racial disparities in the country. The New Jersey Institute for Social Justice (NJISJ) has found that the state now has an 18:1 ratio of Black youth to white youth behind bars – the highest in the nation – while the median net wealth of a white residents is $103,500 as compared to a mere $4,900 for Black residents.
New Jersey activists and advocates have long sought to address these ongoing vestiges of enslavement, Jim Crow, and present-day racist policies. In 2019, they succeeded in getting a bill introduced in the legislature calling for the formation of a state-level reparations commission.
Despite a years-long push from NJISJ and other social justice organizations, leaders in the legislature have yet to bring A938 or its Senate companion, S386, to a vote.
New Jersey Reparations Council to fill void left by state legislature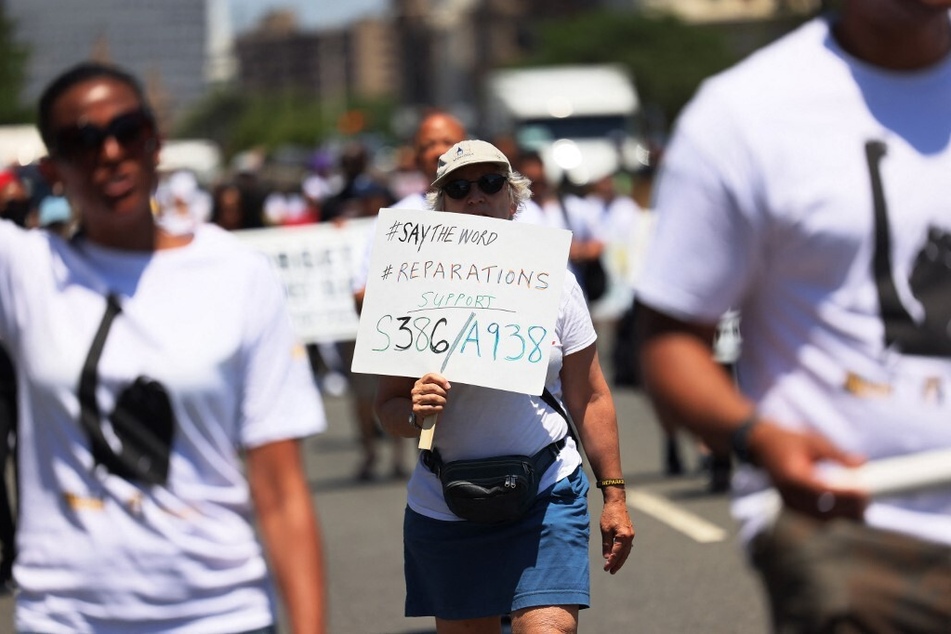 Though movement on the reparations bill remains stalled, social justice groups aren't waiting for lawmakers to take action.
Alongside US Senator Cory Booker and Newark Mayor Ras Baraka, advocates are poised to launch a groundbreaking Reparations Council, convened by NJISJ, on June 19 at 11:00 AM at Perth Amboy Ferry Slip.
The move comes amid rapid advances in California, New York, and cities across the country, but the New Jersey effort is unique in that it does not rely on legislative approval.
"When you look at civil society and you look at organizations, there is almost an unlimited potential for what is possible in terms of organizing, and so sometimes we need to reorient our vision to include both the government and the levers of power in that sense but also the power of the people and the community to put pressure and develop alternative kinds of institutions," Jean-Pierre Brutus, senior counsel in NJISJ's Economic Justice Program, told TAG24 NEWS.
"By having this [council], we can be bold and creative in a way that the state sometimes might not be able to, but we can also help to inform what the state can do," he added.
New Jersey Reparations Council takes groundbreaking approach to redress
The New Jersey Reparations Council, chaired by Taja-Nia Henderson of Rutgers Law School and Khalil Gibran Muhammad of the Harvard Kennedy School, will study and develop proposals to address the history and ongoing impacts of enslavement and structural racism in New Jersey.
At least 55 experts are organized into committees focused on nine key areas: History of Slavery in New Jersey, Public Education and Narrative, Economic Justice, Segregation in New Jersey, Democracy, Public Safety and Justice, Health Equity, Environmental Justice, and Faith and Black Resistance.
Community engagement will be a key aspect of the council's work, with each committee holding at least one virtual public session and various opportunities for web-based input, ranging from snail mail to TikTok.
There will also be in-person events on Juneteenth 2024, when the council will present its interim report, and on Juneteenth 2025, when the final report is slated for release. The goal of the project is to acknowledge generations of harms impacting Black New Jerseyans and create a blueprint to reverse those wrongs.
"We're going to be looking at policies and recommendations that help to empower Black people to thrive and investing in Black communities as communities," Brutus explained. "Slavery was structural, so the recommendations we're going to have are going to make sure to be structural and broad-based."
New Jersey Reparations Council presents a model for the future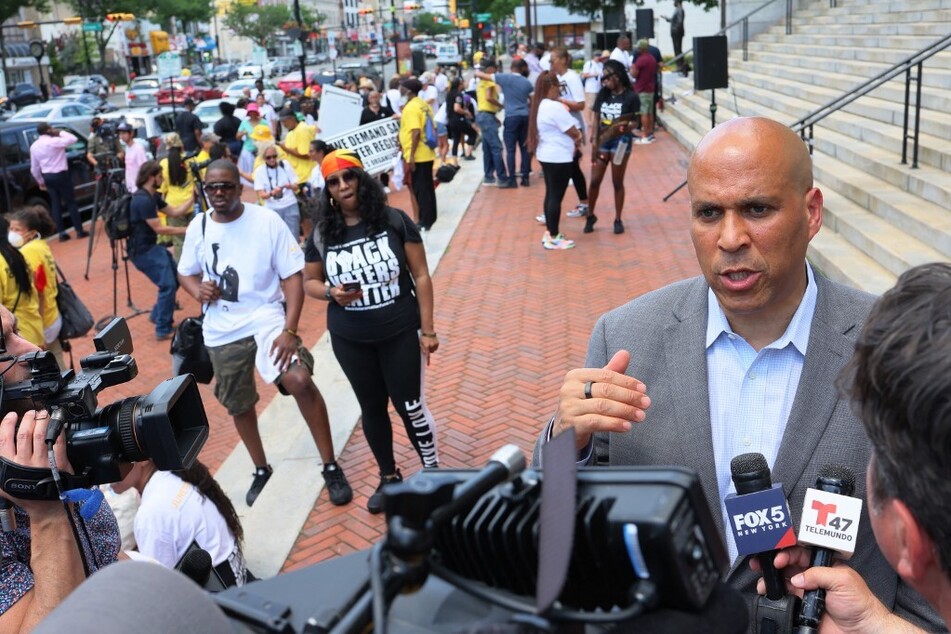 While the Reparations Council could make significant strides toward improving the social and material conditions of Black New Jerseyans, it could also have far-reaching implications beyond the Garden State.
"I think this could definitely serve as a model for other localities and places where the legislatures are dragging their feet and where there is a lot of community and grassroots support for reparations to get the ball rolling," Brutus said.
The endeavor also seeks to redefine social and political structures in New Jersey in a way that is truly inclusive and equitable for all.
As Brutus put it, "We want to build not just a foundation for Black folks in New Jersey to thrive, but we want to build a multi-racial democracy in New Jersey."
"I think people look at reparations as just a backward-looking thing – looking back at the past – but reparations are also a future-oriented project. It's a way to look at the past to inform the present but also to move forward in the future."
Cover photo: MICHAEL M. SANTIAGO / GETTY IMAGES NORTH AMERICA / GETTY IMAGES VIA AFP