Reparations: Activists send letter to Biden demanding action by Juneteenth
Washington DC - Reparations advocates across the country joined forces on Wednesday to demand that President Joe Biden create a federal reparations commission by Juneteenth of this year.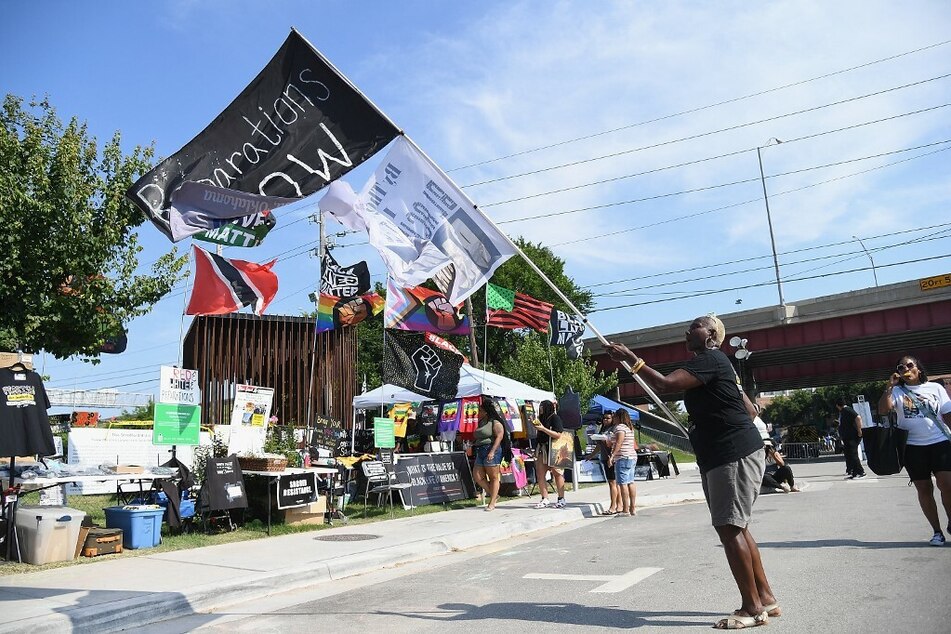 The Why We Can't Wait coalition of pro-reparations organizations sent a letter to the president on Wednesday urging him not to let another Juneteenth go by without taking executive action for reparative justice.
"Now more than ever, we know that many of the racial disparities that weigh this country down, and divide people in the US from each other, are unnecessary and can be eradicated if we address the ongoing legacy of enslavement," the letter begins.
"By righting our wrongs, we can make sure that all families in the US get a fair chance to acquire land, to buy a home, to enjoy good health, and to live without fear about tomorrow."
Advocates call on the president to honor his own campaign plans and remarks to survivors of the Tulsa Race Massacre, as well as the Democratic National Committee's commitment to reparations, by forming a commission.
The move comes as related legislation remains stalled in the House. HR 40, the Commission to Study and Develop Reparation Proposals for African-Americans Act, has enough co-sponsors to pass today, supporters say, but for months, leadership has failed to bring the bill to a vote.
If the bill doesn't receive a vote by the end of 2022, activists will have to start from square one in collecting co-sponsors, potentially with a very different Congress after the midterms.
"We are in a once-in-a-lifetime moment that we cannot let slip away if we are to begin the process of repair," they insisted.
Anyone who wants to add their voice to the call for justice can send a letter to Biden through a form on the Human Rights Watch website.
Cover photo: MICHAEL B. THOMAS / GETTY IMAGES NORTH AMERICA / GETTY IMAGES VIA AFP