Alabama Republican wants to make AR-15 "National Gun of the United States"
Troy, Alabama - As the country reels from a series of deadly mass shootings, Alabama Congressman Barry Moore has introduced legislation to make the AR-15 the "National Gun of the United States."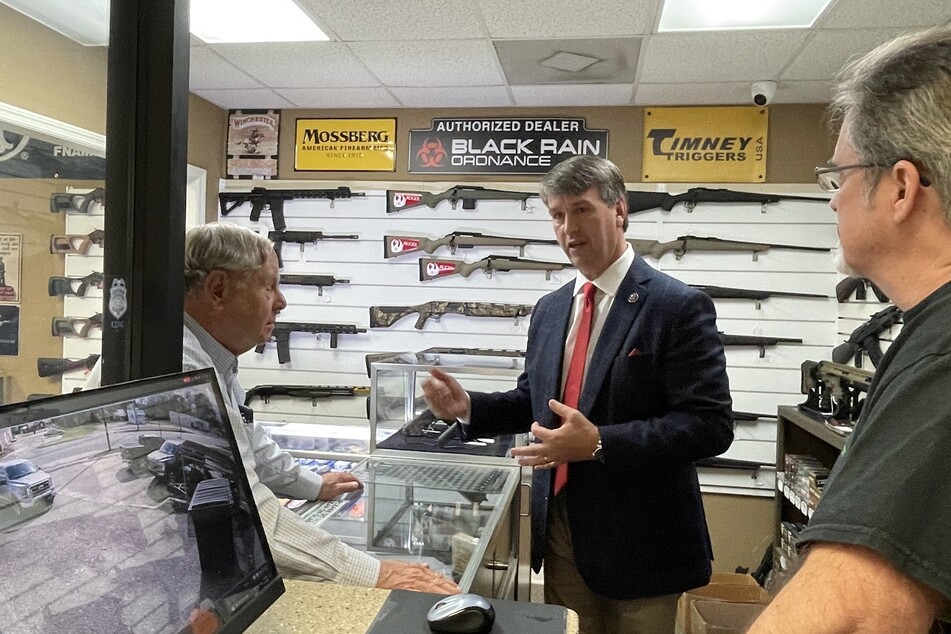 If passed, HR 1095 would "declare an AR-15 style rifle chambered in a .223 Remington round or a 5.56x45mm NATO round to be the National Gun of the United States."
"The anti-Second Amendment group won't stop until they take away all your firearms," Moore said in a statement after announcing the legislation at a gun shop in Troy, Alabama, according to AL.com. "One rule to remember: any government that would take away one right would take away them all."
"The Second Amendment is as American a right as freedom of speech, religion, and the press," he continued.
"Second Amendment rights are worth protecting and must not be infringed, and we must send a message that we will meet every attack on any of our constitutional rights."
AR-15 involved in many of the deadliest mass shootings
The news of the bill's introduction comes amid concerns over rising rates of gun violence in America, with the AR-15 the weapon of choice in many of the nation's deadliest mass shootings in the past decade. The Biden administration and many Democrats in Congress have called for a federal assault weapons ban to prevent such attacks.
Barry's proposed legislation has been referred to the House Committee on Oversight and Accountability, according to congressional records.
The measure has received co-sponsorships from Colorado Rep. Lauren Boebert, New York Rep. George Santos, and Georgia Rep. Andrew Clyde, all of whom are Republicans.
Cover photo: Screenshot/Twitter/RepBarryMoore