Biden pushes plan to fund police and ban assault weapons
Wilkes-Barre, Pennsylvania - President Joe Biden used his appearance in Wilkes-Barre, Pennsylvania to push for both more police funding and a ban on assault weapons.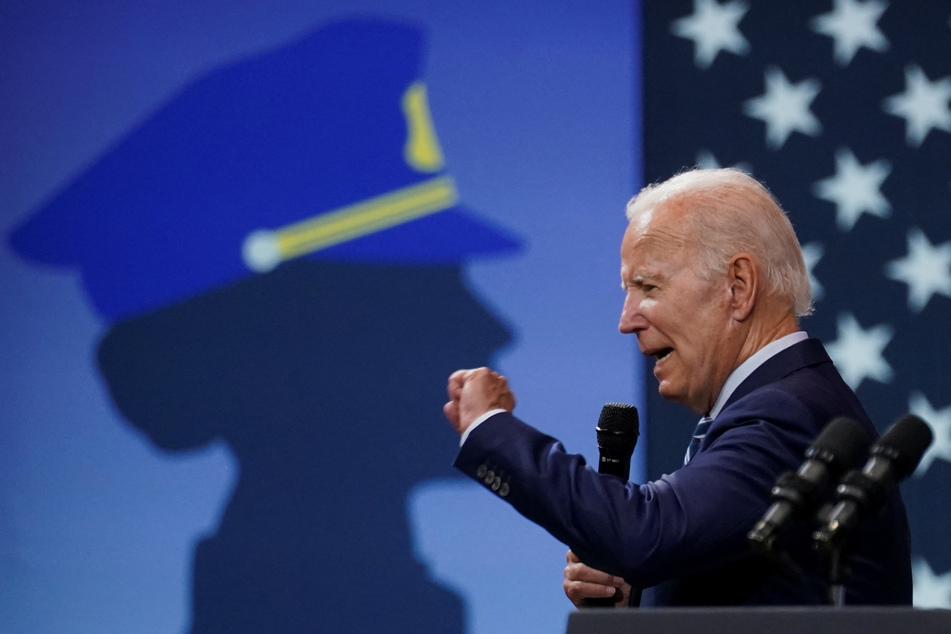 Speaking at the Marts Center on the campus of Wilkes University, Biden touted his administration's Safer America Plan, which proposes increased funding for "community policing and crime prevention."
Biden began by painting a picture of a nation robbed of its "peace of mind" by gun violence, drugs, and hate. His solution: more cops and more money for policing.
"When it comes to public safety in this nation, the answer is not defund the police. It's to fund the police," the president said. This was an obvious rebuke of progressives – and a good number of public health experts – who have long argued for diverting resources away from bloated police budgets and into social services that can help prevent crime.
On police racism and brutality, Biden did acknowledge that "so many Black Americans wake up knowing they could lose their lives just by living their lives." To that end, his program would extend mild federal reforms to the state and local level. These include a ban on chokeholds, restrictions on no-knock warrants like the one that led to the killing of Breonna Taylor in 2020, and the creation of databases for misbehaving cops.
Nonetheless, and despite the promise to also invest billions into mental health and addiction treatment services, Biden's plan also sets aside funding for more than 100,000 additional officers.
Biden promises assault weapon ban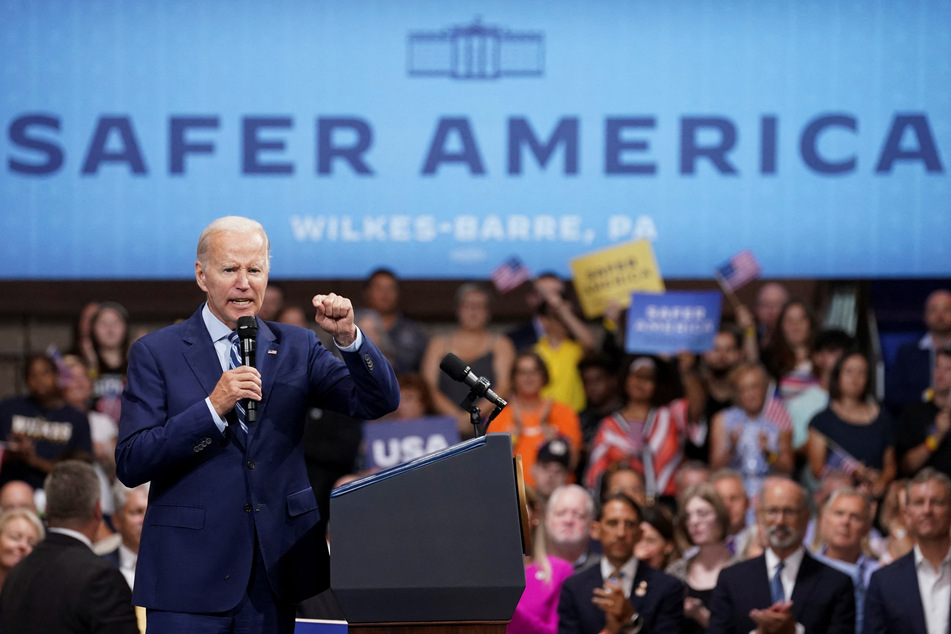 Pivoting to another major part of the Safer America Plan, Biden drew cheers from the audience by vowing to enact a ban on assault weapons and high capacity magazines.
"I did it once before and I'll do it again," he boomed, referring to the Federal Assault Weapons Ban of 1994.
A bill banning the sale of assault-style weapons passed the House at the end of July, but has virtually no chance of overcoming Republican opposition in the Senate.
Raising his voice in anger as he recounted parents of children killed in the Uvalde school shooting having to submit DNA samples to identify their kids' remains, the commander-in-chief asked, "What the hell are we doing?"
He was also at pains to emphasize the limits of his proposal: "For many of you at home, I want to be clear. It's not about taking away anybody's guns. In fact, we should be treating responsible gun owners as examples, how every gun owners should be."
Sprinkled into the 30-minute speech were potshots at Republicans, who Biden pointed out had actually voted against increasing funding for the law enforcement they constantly boast of supporting. There was also a not-so-subtle reference to some GOP members' frenzied response to the FBI searching ex-president Donald Trump's Mar-a-Lago estate.
"I'm opposed to defunding the police. I'm also opposed to defunding the FBI," he said loudly.
Biden finished his address by urging Pennsylvanians to vote for Democratic candidates in the upcoming 2022 Midterm Elections. "We can do this!" he insisted.
Cover photo: REUTERS