Bernie Sanders slams Biden's trip to Saudi Arabia
Washington DC - Senator Bernie Sanders came out against Joe Biden's recent trip to Saudi Arabia, where the president met with Crown Prince Mohammed bin Salman to secure US oil interests.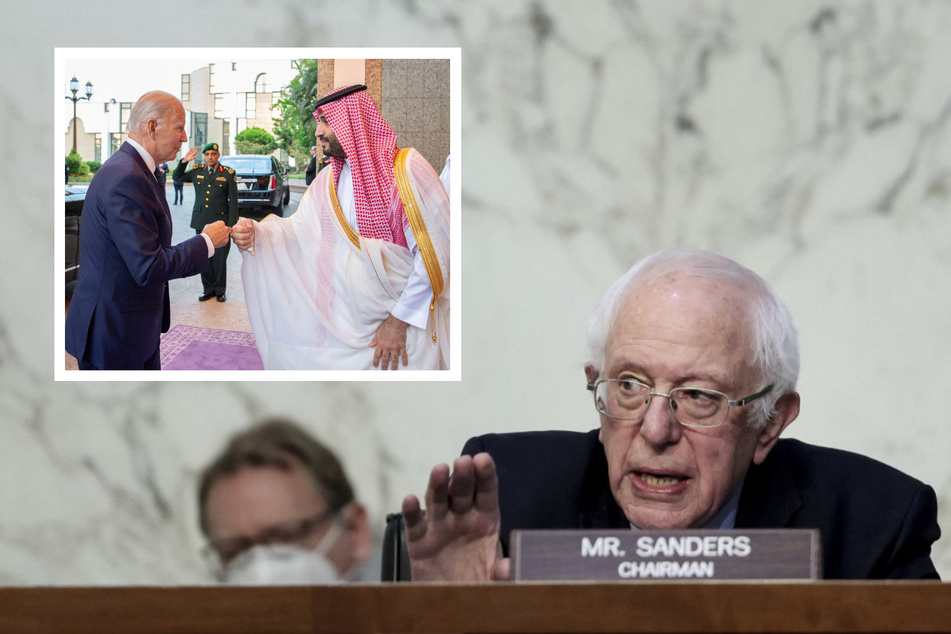 Bernie Sanders was asked Sunday night whether he approved of Biden's trip to Saudi Arabia during his appearance on ABC's This Week. The senator's answer was clear: "No, I don't think so."
"You have a leader of that country who was involved in the murder of a Washington Post journalist," Sanders explained, referring to bin Salman's suspected killing of Saudi-American reporter Jamal Khashoggi. "I don't think that that type of government should be rewarded with a visit by the president of the United States."
The host, Martha Raddatz, pointed out that Biden was there to negotiate an increase in the country's oil output. While Sanders acknowledged that Americans are feeling the pinch at the gas pump, he proposed another solution to rising gas prices.
"I happen to believe that we have to tell the oil companies to stop ripping off the American people, and if they don't, we should impose a windfall profits tax on them," he said, noting the huge profits oil companies have raked in over the last quarter.
"If this country believes in anything, we believe in human rights, we believe in democracy," Sanders continued. "And I just don't believe we should be maintaining a warm relationship with a dictatorship like that."
What is a windfall profits tax?
A windfall profits tax is a temporary tax levied against an industry when that industry is experiencing huge, above-average profits. The money can then be put toward social programs that benefit the wider public.
Sanders, together with New York Rep. Jamaal Bowman, has already introduced legislation to impose a 95% tax on companies that bring in $500 million or more in revenue per year. The tax would only apply from 2022-2024.
If it passes, Sanders says the Ending Corporate Greed Act is expected to generate around $400 billion in one year from 30 companies alone.
Cover photo: Collage: Anna Moneymaker / GETTY IMAGES NORTH AMERICA / Getty Images via AFP & REUTERS