Beto O'Rourke crashes Abbott's Texas shooting press conference: "You are doing nothing"
Uvalde, Texas – Gubernatorial candidate Beto O'Rourke crashed Texas Gov. Greg Abbott's press conference on Wednesday to remind him words without action mean nothing.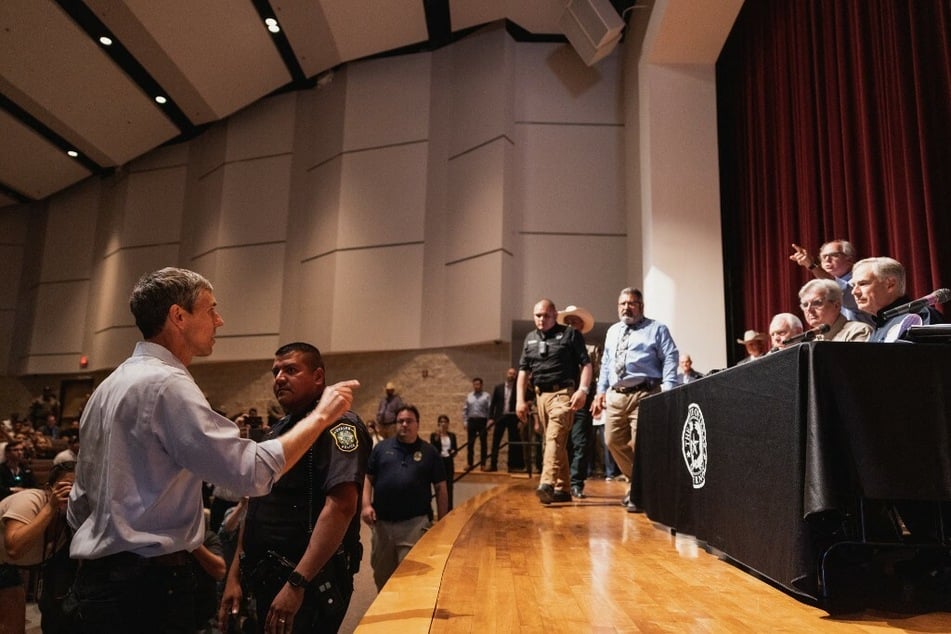 It's not every day you see a gubernatorial challenger heckling their opponent during a press conference, but there's never been a governor hopeful quite like O'Rourke.
On Wednesday, the El Paso native made his presence and distaste for the governor's gross inaction on gun control known.
As Abbott and Lt. Gov. Dan Patrick continued to voice their thoughts and prayers to the 21 victims killed in the mass shooting that took place at Robb Elementary School on Tuesday, O'Rourke stormed up to the stage to speak his mind.
"It's on you," O'Rourke quipped. "The time to stop the next shooting is now, and you are doing nothing."
Patrick clearly wasn't having the truth bombs, and offered up a disgruntled response: "You're out of line, and an embarrassment."
As the news cameras panned to O'Rourke, who was being ushered out by law enforcement, someone else on the stage called him "a sick son of a b**ch," for bringing up valid points.
Beto O'Rourke asks Gov. Abbott to withdraw from speaking at NRA convention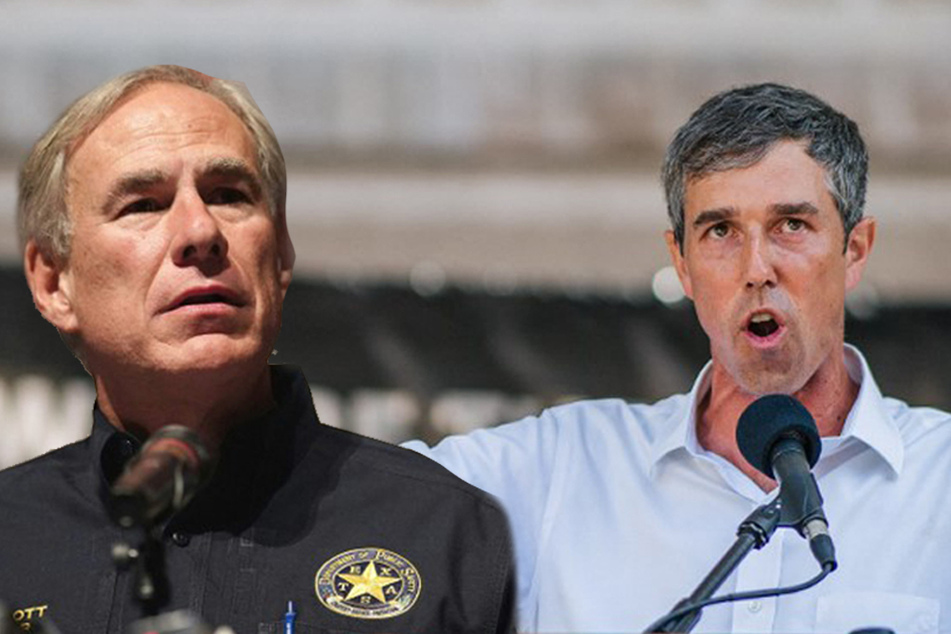 Prior to Abbott's press conference, O'Rourke threw an ask his way on Twitter.
"If you have any decency, you will immediately withdraw from this weekend's NRA convention and urge them to hold it anywhere but Texas," the gubernatorial hopeful wrote.
Abbott and several members of the GOP like former president Donald Trump are expected to speak at the NRA's "annual meeting," which is slated to take place in Houston Friday through Sunday.
Texas Rep. Dan Crenshaw and Sen. John Cornyn reportedly withdrew from attending prior to Tuesday's mass shooting due to scheduling conflicts.
One thing seems certain: O'Rourke has no interest in letting yet another senseless act of gun violence get swept under the rug.
Cover photo: Collage: REUTERS