Biden administration announces largest-ever federal student debt cancelation
Washington DC - The US government has announced its largest-ever federal cancelation of student debt, benefitting former students of Corinthian Colleges.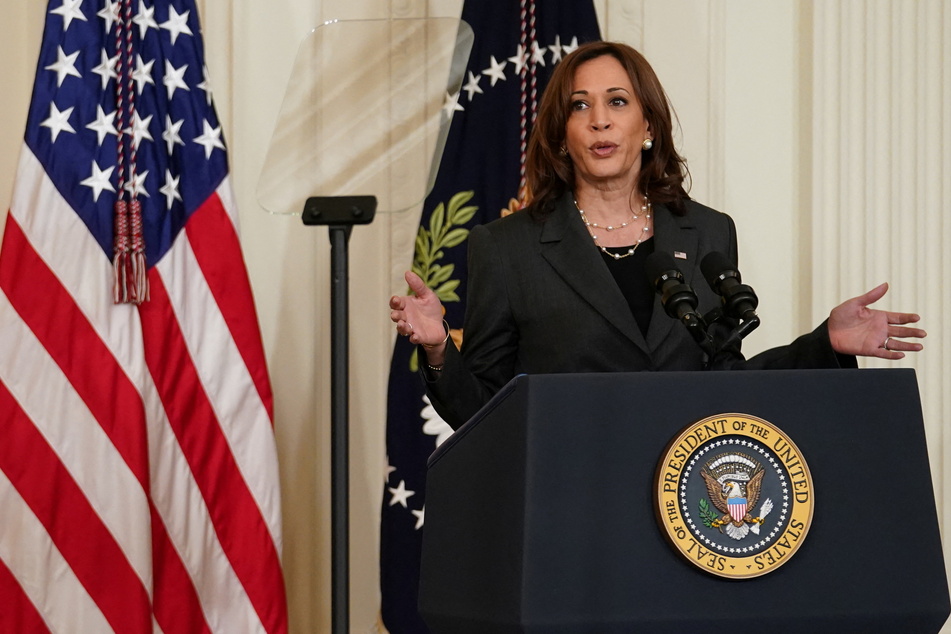 Students who attended for-profit Corinthian Colleges will have their student debt wiped. That means that around 560,000 borrowers will receive discharges for a total of around $5.8 billion, the Education Department announced in a Wednesday press release.
Corinthian Colleges, a chain that at one point numbered more than 100 campuses around the country, shut down in 2015 due to accusations of fraud.
Not only did they lie about graduates' job placement rates, but they also said prospective students were guaranteed to get a job and falsely told them that their course credits could be transferred to other institutions.
Vice President Kamala Harris, who as California attorney general sued Corinthian, said in Thursday remarks that the chain had "targeted specific populations of people, such as veterans, single mothers and single fathers, people living below the poverty line, people who lost jobs during the Great Recession, people who believed in the power of education to transform their lives, people who simply wanted to take control of their own future."
After tens of thousands of students suffered the scam, many were left with mountains of student debt and far grimmer job prospects than they had been promised.
Biden administration mulls broader action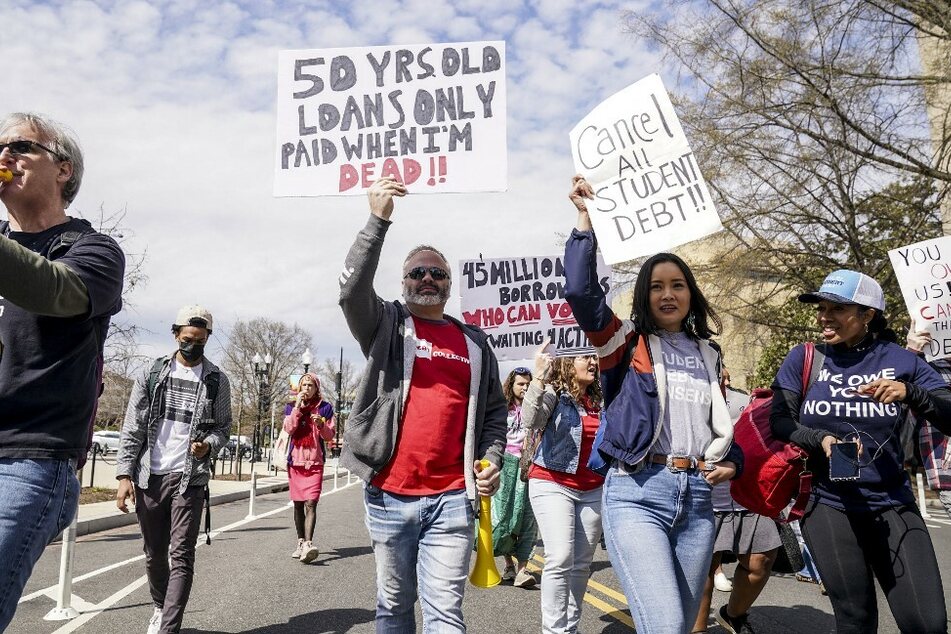 When it comes to the real work behind Wednesday's decision, Ann Bowers, a former Corinthian student, said the credit goes to activists, not the White House.
"This victory is not the result of the Biden administration's good will. It is the outcome of a fierce organizing campaign by debtors that has been going on for almost eight years," she wrote for In These Times. "I should know. I was part of a group of former students that launched a 7‑year long student debt strike to win loan cancellation from the federal government."
Calling themselves the Corinthian Fifteen, Bowers and fellow borrowers launched the first student debt strike in US history, she said. They worked with lawyers to set up a form where former students could apply for debt cancelation.
Under the Biden administration, cancelation of those debts will now become automatic, and former students will no longer have to submit applications. But though announcement is welcome news, it's not enough to address the current crisis, Bowers insisted.
The president is reportedly mulling executive action to cancel some student debt for most borrowers. The current expectation is that Biden may forgive up to $10,000 per person for those who make less than $150,000 per year or married couples who make less than $300,000 together.
With federal student debt amounting to more than $1.9 trillion, advocates say $10,000 per person is a drop in the bucket.
Organizers are urging the government to learn their lesson from the Corinthian case: "As President Biden considers cancelling student loan debt more broadly, the outcome for former Corinthian students should send a clear message that the only way to resolve the issue of pernicious student loan debt is to cancel it for everybody and to do so automatically, without making borrowers individually apply," Bowers said.
She is calling on "student debtors from colleges of all kinds [to] fight back together" to win justice for all.
Cover photo: REUTERS