Is Andrew Yang planning to establish his own political party?
New York, New York – The Yang Gang may be in for a treat as insiders reveal Andrew Yang may be launching his own political party.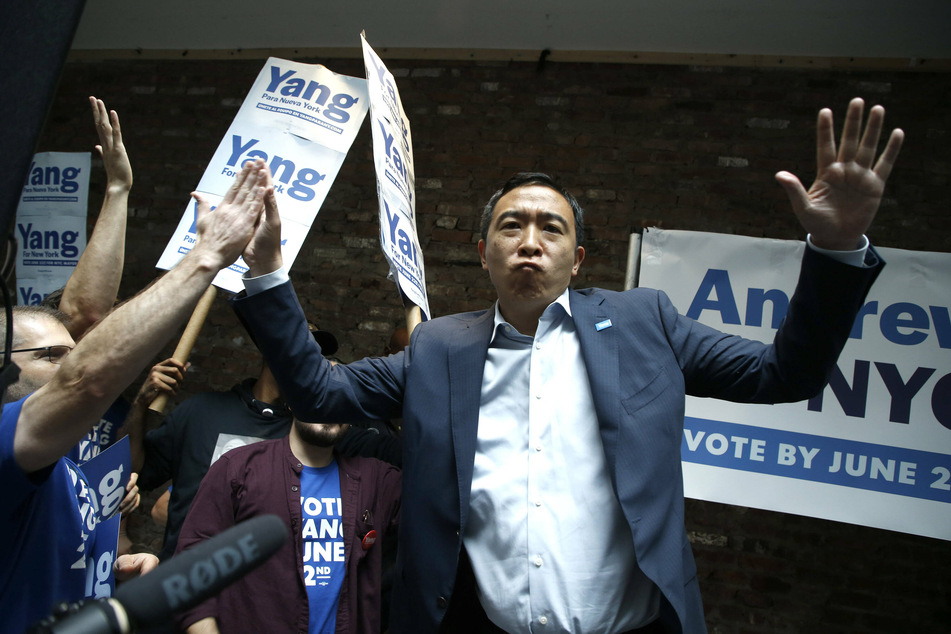 Two people close to Andrew Yang revealed the New York entrepreneur is planning to start his own third party, according to Politico.
The launch is reportedly planned for next month and is timed to coincide with Yang's upcoming book, Forward: Notes on the Future of Our Democracy.
Set for release on October 5, the book is primarily aimed at addressing two questions, Yang said in a recent Instagram post: "What happened to our belief in the future? And what can we do about it?"
The political outsider and author first made a name for himself during the 2020 Democratic presidential primary. He exceeded expectations and developed a loyal following before dropping out after the New Hampshire primary.
During his 2020 campaign, Yang achieved national fame for his universal basic income (UBI) proposal, which would give US citizens $1,000 per month as a way to offset job loss resulting from increased automation.
Though UBI is not a new concept and has been advocated by prominent figures such as Martin Luther King Jr., among others, Yang went a long way toward normalizing the idea on a national scale.
After his presidential primary loss, Yang got back in the ring in an effort to become the next Democratic candidate for New York City mayor, ultimately losing out to former cop Eric Adams.
It is not yet clear whether Yang plans to make another bid for office as a candidate in his own party or any other.
Maybe the third time – and the third party – will be the charm!
Cover photo: IMAGO / NurPhoto