January 6 hearing reveals how Mike Pence faced down threats from Trump and rioters
Washington DC - Former Vice President Mike Pence came out of Thursday's January 6 committee hearing with a lot of credit as it emerged just how resistant he was to ex-President Donald Trump's demands that he override the 2020 election results.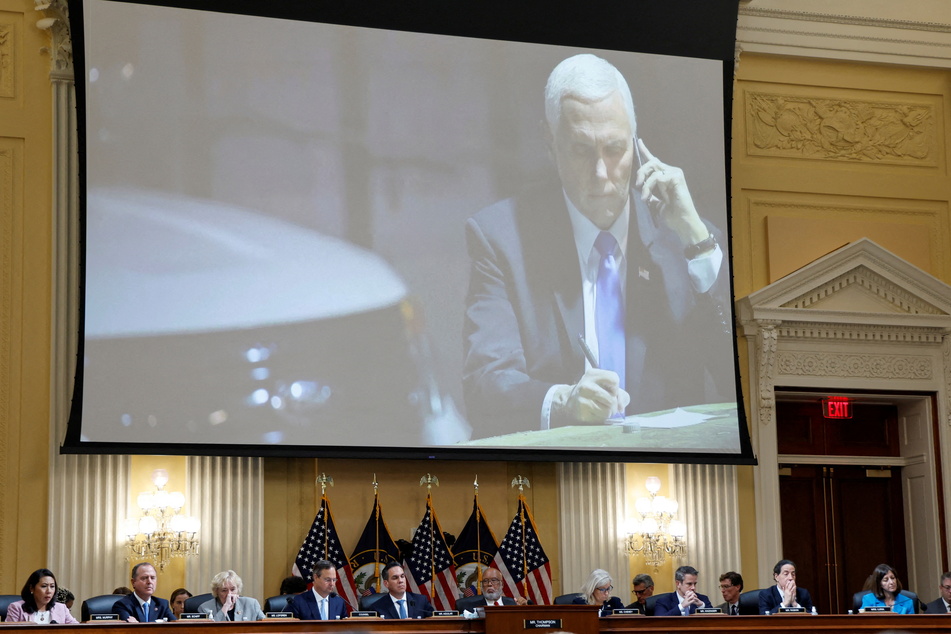 Not only did Pence refuse to reject states' electoral college votes due to Trump's bogus allegations of fraud, he did so while being in significant danger, viewers heard.
Republican Representative Liz Cheney, who is the vice chairwoman of the committee, praised "the earnest efforts of Mike Pence, who was determined to abide by his oath of office."
This was no mean feat, given the video showing how rioters were chanting "Hang Mike Pence" and threatening to drag the 63-year-old through the streets, complete with a gallows to underscore their point.
Trump, meanwhile, was falsely telling his supporters attending the Save America rally that Pence had the authority to overturn the election, and just needed the courage to do it.
Committee Chairman Rep. Bennie Thompson said the ex-VP "resisted the pressure. He knew it was illegal. He knew it was wrong. We are fortunate for Mr. Pence – his courage – on January 6. Our democracy came dangerously close to catastrophe. That courage put him in tremendous danger."
Pence "had no right to overturn the election"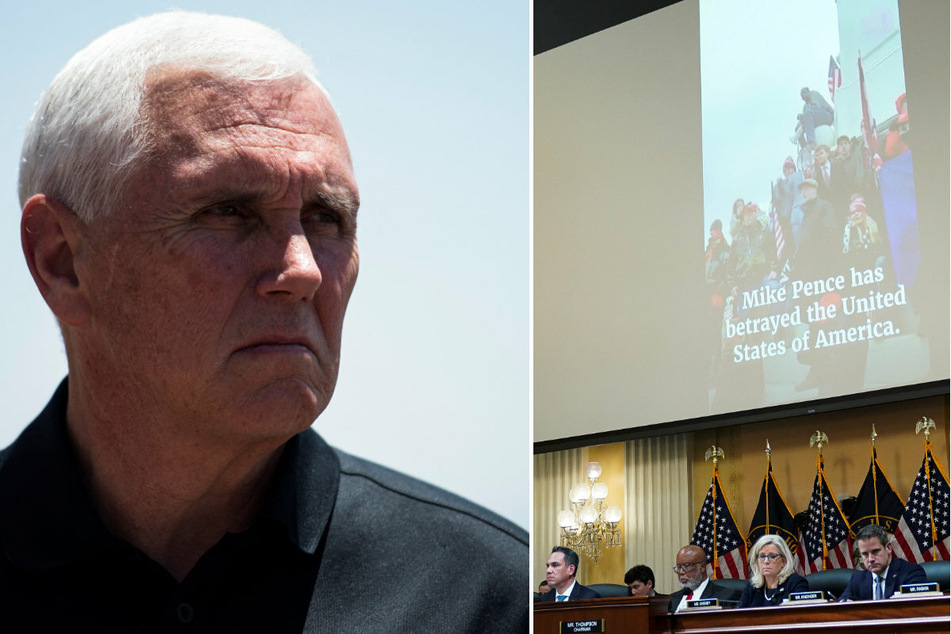 Pence has long positioned himself as a constitutional conservative, a supporter of the Tea Party movement's conception of limited government.
But many Tea Party supporters have since gone on to support Trump's almost dictatorial view of presidential power and, significantly, his unfounded view that the Constitution somehow gave him the right to stay in power. To that point, the committee also played some significant remarks from Pence:
"I had no right to overturn the election. The presidency belongs to the American people and the American people alone. And frankly, there is no idea more un-American than the notion than any one person could choose the American president."
The next televised hearing on the events surrounding the Capitol attack will be held on Tuesday, June 21.
Cover photo: Collage: REUTERS