Kyrsten Sinema jets off to Europe as reconciliation negotiations continue
Paris, France – Arizona Senator Kyrsten Sinema, one of the main obstacles to the $3.5-trillion reconciliation bill, is off fundraising in Europe while negotiations continue in Washington.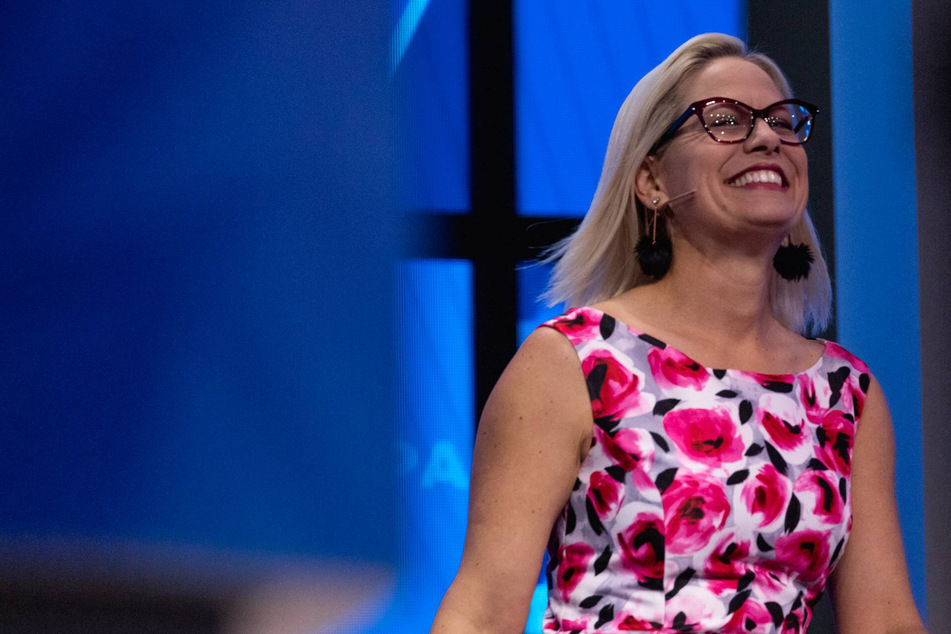 The Senate is out of session this week, but that hasn't stemmed the outrage over Sinema's fundraising getaway.
A spokesperson said the senator is raising funds for the Democratic Senatorial Campaign Committee, but it's unclear whether the committee asked her to make the trip or what her role is while there, the New York Times reported.

It seems Sinema has already attended an event in Paris and is expected to have meetings in London, but further details on her itinerary remain unclear.
It's also not certain whether Sinema will engage in any fundraising activities benefitting her own personal campaign.
Campaign finance rules bar candidates from taking money from foreign nationals, but they can accept donations from Americans living abroad.
Sinema's spokesperson said she remains committed to reconciliation negotiations through the duration of her trip: "So far this week, Senator Sinema has held several calls – including with President Biden, the White House team, Senator Schumer's team, and other Senate and House colleagues – to continue discussions on the proposed budget reconciliation package. Those conversations are ongoing."
Meanwhile in Arizona, Our Revolution organizers have launched protests outside Sinema's Phoenix and Tucson offices and a petition drive in support of the PRO Act, a comprehensive labor rights bill.

The senator was also recently confronted by protesters in the bathroom, on an airplane, and at the Boston Marathon.
"We're committed to birddogging Kyrsten Sinema with her constituents until the very end," Our Revolution Executive Director Joseph Geevarghese told Politico.
"What we want to show is that her constituents are very serious about wanting policies and activism and we're going to make her life unpleasant or uncomfortable until that happens."
Cover photo: IMAGO / ZUMA Press