Massachusetts primaries: Establishment Democrats secure statewide victories
Boston, Massachusetts - Massachusetts voters hit the polls on Tuesday for the 2022 primaries, with establishment candidates taking home big wins in statewide races.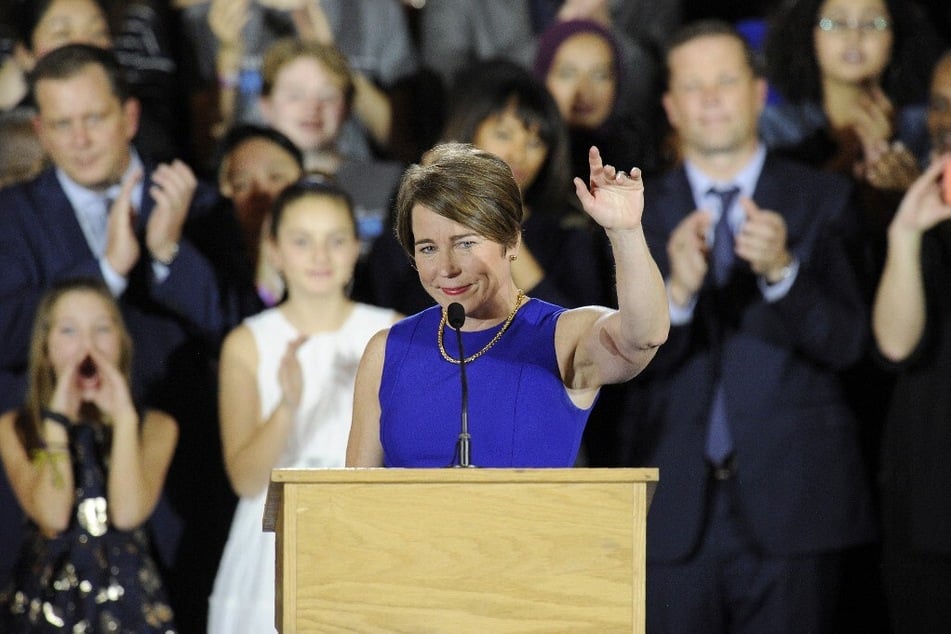 Massachusetts Attorney General Maura Healey could become the state's first female governor – and the first in the nation to be openly gay – after winning the state's Democratic primary with over 85% of the vote.
Her platform calls for an expansion of affordable housing options, increased investment in public transportation, the creation of universal and affordable childcare, and more extensive efforts to tackle the climate crisis.
Healey will take on Trump-backed Republican Geoff Diehl in the general election after the latter came away with 55.5% of the GOP primary vote, topping the more moderate Chris Doughty.
Heading into the general election, Salem Mayor Kim Driscoll will be on the ticket with Healey as the Democratic candidate for lieutenant governor after defeating a more progressive contender, state Rep. Tami Gouveia, a proponent of Medicare For All and rent control.

Driscoll faced criticism after a billionaire-backed super PAC spent large sums on advertising that favored her campaign.
More candidates fight it out for statewide party nominations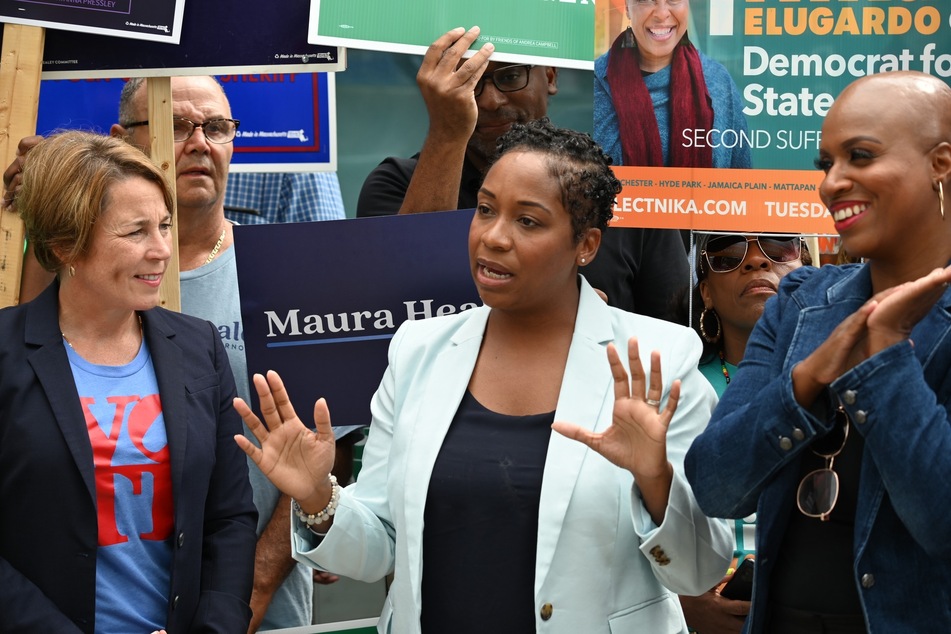 Former Boston City Council Member Andrea Campbell and labor lawyer Shannon Liss-Riordan battled it out for the Democratic nomination for attorney general, a position currently held by Healey.
Campbell received endorsements from Congresswoman Ayanna Pressley, Senator Ed Markey, and Healey herself, while Liss-Riordan was backed by Senator Elizabeth Warren and Boston Mayor Michelle Wu.
Both candidates were outspoken supporters of reproductive justice and a 4% tax increase on residents with a personal income over $1 million, but they each had their downsides for Massachusetts residents seeking broad progressive change.
The Boston chapter of the Democratic Socialists of America (DSA) urged residents not to cast their votes for Campbell, calling her a "barrier" in the fight for Medicare For All and free public transit and pointing to the large sums of money wealthy actors supporting charter school expansion had spent in her favor. Meanwhile, Liss-Riordan was criticized for not backing an end to qualified immunity for police.
Campbell came out top with 50.5% of the vote to Liss-Riordan's 34%. She has become the first Black woman ever to win a Democratic nomination for statewide office as she gears up to take on Republican Jay McMahon in the general election.
NAACP Boston President Tanisha Sullivan lost out to centrist incumbent William Galvin in her effort to become the Democratic nominee for Massachusetts secretary of state. Sullivan was a proponent of same-day voter registration and other reforms to expand access to the ballot box.
As far as federal races go, almost all the candidates for US House – and every Democrat – ran unopposed, including Pressley, who is going for her third term in office.
The general election for Massachusetts is set for November 8, 2022.
Cover photo: Screenshot/Facebook/Andrea J. Campbell